Philip Kosloski's new comic book features an epic adventure with a Celtic twist.
What can God do in your life with one Bible verse a day?
Subscribe to Aleteia's new service and bring Scripture into your morning:
Just one verse each day.
Click to bring God's word to your inbox
Aleteia's own Philip Kosloski, known for his informative articles on spirituality and Church history, has broken new ground with a comic book,
Finnian and the Seven Mountains
, which was recently published and is now available at
Amazon
.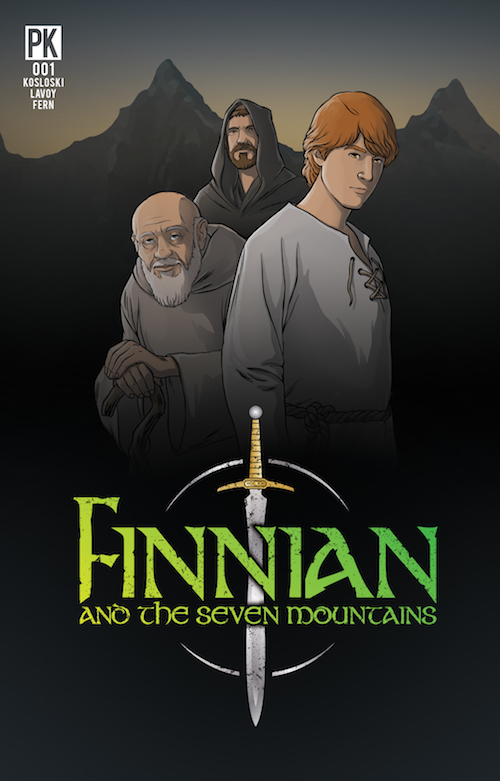 Inspired by his popular non-fiction book,
The Last Monks of Skelling Michael
, Kosloski teamed up with artists Michael LaVoy and Jim Fern 
(AMAZING SPIDER-MAN, X-MEN ANNUAL, and CROSSING MIDNIGHT) 
to produce this epic adventure. The story follows the young Finnian, who, seeking vengeance for the death of his parents, leaves his monastic school in Ireland, to go in search of a magical sword that has the power to conquer evil.
We sat down to talk with Kosloski about story telling through comic books, Celtic spiritualism, and Catholic superheroes.
Catholic tradition has always understood the power of the image to communicate both simple and complex ideas. Do you think comics might be, if not heirs, part of that tradition? If so, how? 
Philip Kosloski: Certainly! In fact, comic 
books
 are in many ways inspired by the ways Catholics have communicated the faith for centuries. Graphic artists in the 1920s and 30s were inspired by medieval woodcuts, 
books
 that told stories through the use of sequential images. Even many stained glass windows follow this type of sequential art. Comic 
books
 stem from this tradition and continue to be used to relate powerful stories.
What are the peculiarities of Celtic spirituality that might be most helpful for today's faithful? Can we find those in your comic?
Irish spirituality is rich and very unique. It contains a desire for pilgrimage, penance, and a focus on spiritual warfare. You will find hints of these in my comic.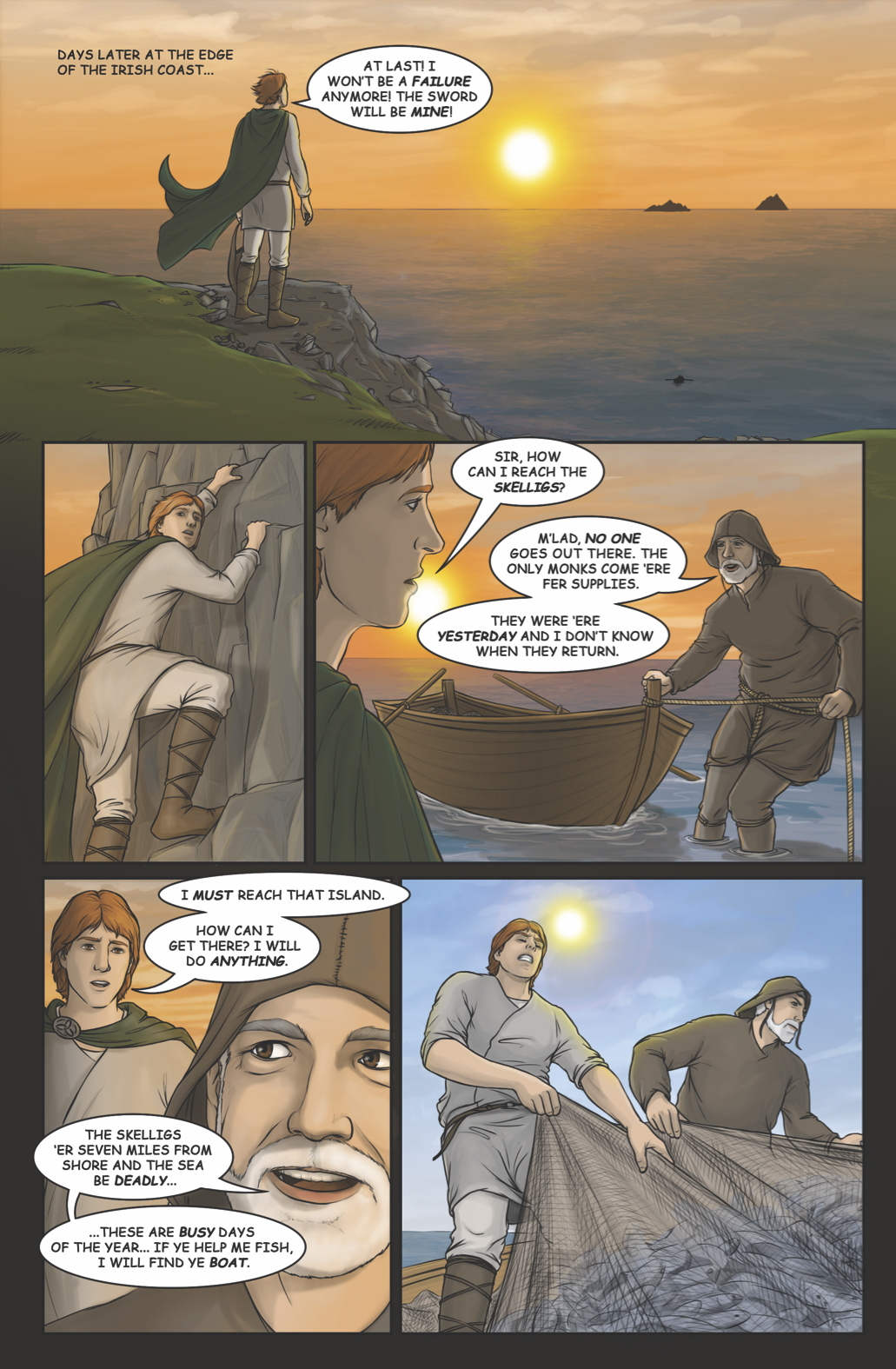 Your story  – like Star Wars, like LOTR – is epic. It features the classic hero itinerary one finds in all epic stories (maybe even in Jonah). Do you think all contemporary audiences can still relate to epic stories, or is this more of a niche kind of enterprise?
Epic stories are all in some way echoes of the great plan of salvation that has existed since the beginning of time. It connects us with an interior desire to be part of something bigger and continues to speak to us today. It is something that God has implanted within our hearts and will never go away.
Let's talk about Finnian, your hero. He seems to be in the crossroads between Frodo Baggins, Luke Skywalker, and St. Patrick (or St. Brendan, for that matter). How did you build him? Do you take him to be some sort of archetypal "Christian seeker"? 
Finnian is a young man with a zealous heart. In a certain sense he wants to do what is right, but he is often driven by his emotions and it can get him into trouble. I have tried to form him into someone who is wounded and relatable to us all, someone who wants to do God's will, but doesn't always do it in the right way.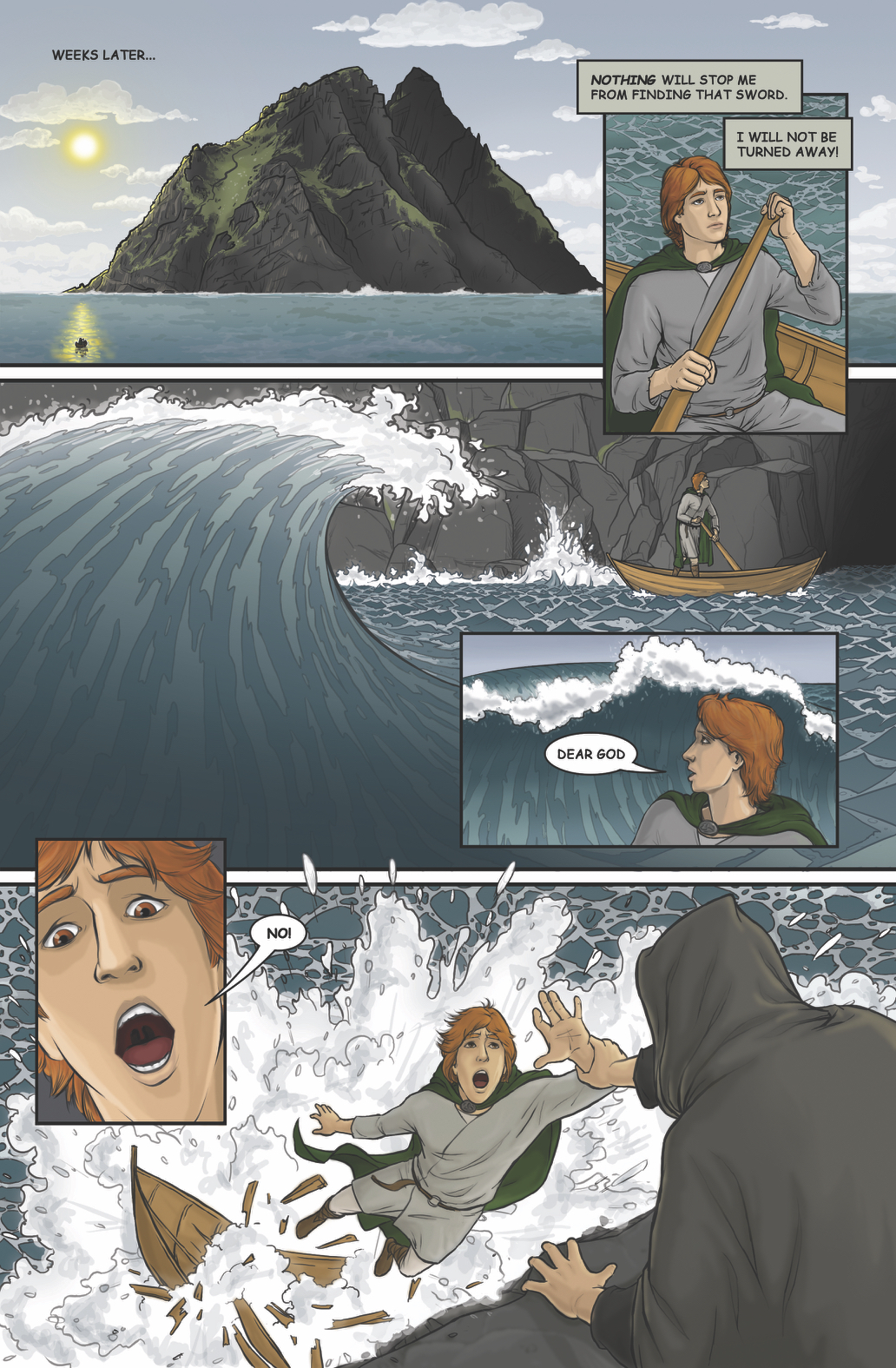 There is a culture of Catholic superheroes out there: Nightcrawler, Daredevil (is Batman Catholic as well?). Are those also inspirations for you and the artists involved in this project? 
Catholicism has been a feature in many major character arcs in Marvel or DC Comics and shows this fascination with the supernatural. I have tried to highlight this reality, without being "preachy." Often it is better to see the supernatural for what it is than to listen to an hour-long sermon.
The first issue of Finnian and the Seven Mountains is available on Kindle and in a print version at Amazon now.