"He who was part of her remained apart from God," wrote her son, himself a saint.
What can God do in your life with one Bible verse a day?
Subscribe to Aleteia's new service and bring Scripture into your morning:
Just one verse each day.
Click to bring God's word to your inbox
She was born in the year 305 in a place called Nazianus, Cappadocia, which is in present-day northern Turkey. At the time, the Roman Empire still ruled most of the world. Nonna was the daughter of Christians named Philotatos and Gorgonia. They raised their daughter in the ways of Jesus and the growing Catholic Church. Her faith was to be tested when she married.
Nonna entered into a marriage (most likely arranged) with Gregory of Arianzus, who was a wealthy landowner and had an estate nearby. The marriage caused great sadness for St. Nonna because her husband was a pagan of a sect that venerated a supreme god and also observed select Jewish rituals, as well as worshipping fire and other things.
Nonna immediately began praying fervently that her husband would turn to the true God.
Nonna had three children and one of them, who became St. Gregory the Theologian, wrote that his mom "could not bear being half united to God, because he who was part of her remained apart from God. She wanted a spiritual union in addition to the bodily union. Day and night she turned to God with fasting and many tears, entreating Him to grant salvation to her husband."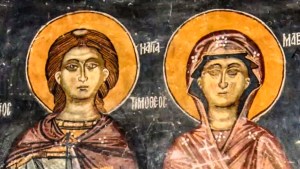 Read more:
Saints Timothy and Maura, newlyweds martyred together
In due time, her husband had a vision while sleeping. St. Gregory wrote,"It seemed to my father as though he was singing the following verse of David: 'I was glad when they said to me, let us go into the house of the Lord' (Ps. 121/122: 1). He had never done this before, though his wife had often offered her supplications and prayers for it."
The dream was very strange to Gregory, but it brought a desire to him to go to church. When he told Nonna about this, she told him that the vision would bring him the greatest joy if it were fulfilled.
Gregory did, in fact, embrace the faith. Nonna, with the same intensity and fervor she put into converting her husband and teaching her children the faith, became completely involved in performing works of charity.
St. Gregory the Theologian wrote of his mom, "She knew one thing to be truly noble: to be pious and to know from where we have come and where we are going; and that there is one innate and trusty wealth: to use one's substance on God and on the poor, especially the impoverished kin."
St. Gregory the Theologian wrote about his mom as being strong and vigorous and free from sickness. But in her later years, she did become quite ill, and everyone thought she was about to die. She could not eat, and no remedy could be found.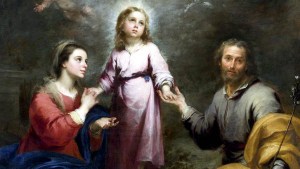 Read more:
3 Families where both parents and children became saints
But then God worked again through a dream. She dreamt that her son, Gregory, had appeared to her carrying a basket of the whitest bread anyone had ever seen. He blessed the bread with the Sign of the Cross and fed his mom. Miraculously, by the next day, she was stronger and almost like her old self. Was this a Eucharistic healing? Many believe it was.
In her final years, Nonna had much sorrow in her life. Her youngest son, Caesarious, died in 368. The following year her daughter died. Her husband had died several years earlier. She bore these losses stoically and completely submitted to the will of God.
Nonna was a devoted wife, mother and, most of all, devoted to God and the Church. She is the patroness of servants and parents who have endured the death of a child.
St. Nonna of Nazianus, pray for us.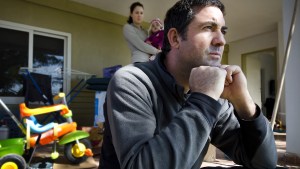 Read more:
4 Reasons to stay put even when your marriage is on the rocks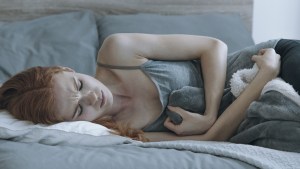 Read more:
Studies acknowledge how traumatic miscarriage is — so why doesn't society?