He will also spend some time in private prayer near a lit candle in memory of the victims
"The Holy Father will meet [abuse] victims," confirmed Greg Burke, director of the Vatican's press office, in a presentation today on the pope's trip to Ireland this weekend.
The pontiff will travel to Ireland, visiting Dublin and the Marian Shrine of Knock, on August 25 and 26 for the World Meeting of Families. For trips that have a special motive, explained Burke, the pope wants the stages of the visit "to focus" on this event. This is one of the reasons why he will not be going to Northern Ireland, as had been suggested at one point.
However, the head of the Catholic Church will weigh in on the scandal of sexual abuse and the abuse of conscience and of authority, that has dealt a heavy blow to the Church in Ireland. As well, he will meet with victims, as he has on other pastoral trips. The details of this meeting, however, will only be published after the event, if the victims themselves so wish. "The important thing for the pope is to listen to them," said the director of the press office.
The problem of abuse will be at the heart of the Bishop of Rome's visit to the Catholic pro-cathedral in Dublin. He will spend some time in silent prayer in the chapel of the Blessed Sacrament, near a lit candle in memory of the victims of abuse. The pontiff may also address the subject during one of his six public speeches during the trip — especially before the authorities of the country and before the bishops.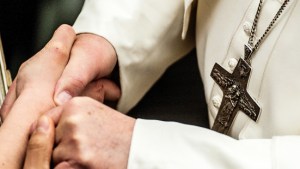 Read more:
Vatican spokesman: Francis meets with sex abuse victims several times a month
"Patron of alcoholics"
Greg Burke also gave further details on the pope's journey. After his courtesy visit to the President of the Republic upon his arrival on Irish soil, he will plant a tree in the garden of the residence of the Head of State, as had done John Paul II during his visit in 1979.
In addition, on the way to the pro-cathedral, the pontiff will make a brief stop before the relics of the venerable Matt Talbot (1856-1925). The beatification process of this rehabilitated alcoholic is under way. He is thus seen as an example of piety, courage, and mortification of the flesh. He is often considered the "patron of alcoholics."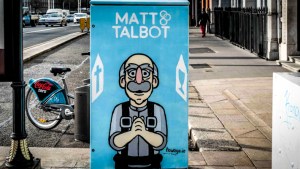 Read more:
He was a drunk. And now he's on the path to sainthood. Meet Matt Talbot
Moreover, in the absence of a Sostituto of the Secretariat of State — Archbishop Edgar Peña Parra, appointed to the office on August 15, will be installed on October 15 — the pope will be accompanied by the Assessor for General Affairs, Msgr. Paolo Borgia. A lay collaborator of the Secretariat of State has also been invited to be part of the pontifical entourage.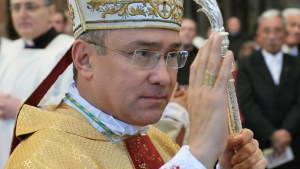 Read more:
Venezuelan bishop named as pope's No. 3