Even the emotions that push us in a bad direction need to be acknowledged.
What can God do in your life with one Bible verse a day?
Subscribe to Aleteia's new service and bring Scripture into your morning:
Just one verse each day.
Click to bring God's word to your inbox
As Christians, we want to be good people. As we develop a closer relationship with God, we also begin to desire to love the world, other people, and even ourselves, with a more authentic and true love. We want to love as Jesus did. However, every day we discover that it's not so easy. Despite our good intentions, we come across situations that surpass our internal resources. At times, our behavior is far from the ideal of Christian life. Fear comes in place of love. We experience unpleasant emotions such as anger, sadness, shame, and guilt. There is a permanent struggle between the ideal and the real within us. How do we solve this conflict? Often, we prefer to deny the problematic emotions when they appear.
Feelings are morally indifferent
If we don't want to accept or acknowledge our feelings, chances are we have the mistaken idea that some feelings — anger, resentment, etc. — can be sinful. On the contrary: emotions are morally indifferent. They are not a sin. There are no morally good or bad feelings; there are only those that are more or less pleasant, more or less conducive to inspiring right behavior. If we stop judging ourselves for the emotions we feel, it will be easier to accept them.
Sometimes difficult emotions that can push us in dangerous directions are important, because they are warning signs of situations we need to avoid or attitudes we need to change. The suppression of feelings, on the contrary, can be a real problem. It can lead to mental or somatic illnesses. Also, hidden feelings come out sooner or later anyway, often far stronger; it's better to recognize and address them before they explode.
In short, repressing our emotions is unhealthy, unsustainable over the long term, and definitely not Christian. Jesus Himself is shown in the Gospel as having feelings of many kinds: weeping at the death of Lazarus, overturning the tables of the moneychangers in the temple in a burst of righteous anger, and rejoicing at the conversion of sinners, just to name a few examples.
Accept your emotions
The ability to accept and name our feelings is a significant step on the way to Christian maturity. By being in touch with our own emotions, we can deal with them, and decide how we want to behave. This is a way we can put our Christianity into action in our everyday life. Based on the principles of our faith, we can choose whether or not to follow our feelings.We can be angry with a person who is close to us (there can be good reasons for anger), but as Christians, we can also decide not to speak harshly against them, or not to seek revenge.
If we try to suppress and ignore our feelings, on the contrary, we can't control them, and thus we become slaves to our own emotions. It's the feelings that decide for us, leading us along a path we may not want to follow. The more we try to escape them, the less successful we are.
In addition to being aware of our difficult feelings and accepting them, determining their real origin can help us deal with them. Understanding the situation that gave rise to the emotion has healing power. It can completely transform our troubling emotion into a more agreeable one that will help us realize God's love.
Reflecting on our own feelings, we need to focus on our interior. Often, we accept a reverse strategy. We like to look for reasons outside. We blame others for our emotional state. We think that someone else is the reason for how we currently feel. It's just easier. We thus pass off the responsibility for our feelings to someone or something else.
However, while other people can trigger different emotions in us, they can't determine them. Our experiences, specific conditions, and personality define how we think, what we experience and how we behave. Recognizing this fact, we can work on ourselves. A change of attitude or approach can change our way of experiencing the varied situations that make it difficult for us to function in the world or build relationships with other people. Believing that other people are the source of our feelings, we are doomed to failure in managing them. We cannot change others; we can only change ourselves.
A lot depends on you
We will often need another person to help us deal with our difficult emotions. That requires courage. Showing our weakness is not easy; it makes us vulnerable. We might be concerned that someone could judge us or reject us. We should talk about our feelings with someone trustworthy. Receiving understanding and support helps us learn an attitude of empathy and compassion.
Learning how to deal properly with our feelings is a process, a long-term project, requiring constant work. It is best done hand-in-hand with the practice and growth of the spiritual life. For example, we can analyze our emotions during daily prayer or daily examination of conscience, and the way we react to things can help us see if we need to grow in Christian virtues such as humility, patience, forgiveness, etc.
Opening up to God's grace can make all the difference. God can heal our wounds, and give us the strength to deal with what He allows us to suffer, like St. Paul. Thanks to that, we are able to cope better with our lives.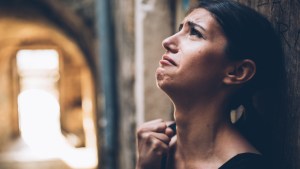 Read more:
Emotions vs sentiments: Why you should know the difference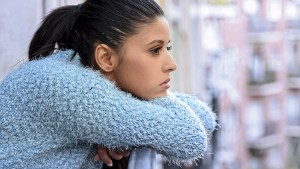 Read more:
No, it's not immoral to have "bad" emotions (VIDEO)