We need to retrieve this authentic Christian discipline, which is accepted in secular form in at least one area of life today.
Do you want to inspire smirks, snickers, and eye rolling? Talk about self-control as a path to freedom. Our present culture sees any hint at self-control or discipline as buzzkill—just self-induced rain on the parade of life.
But what about athletes, especially those who display great precision (for example, archers, gymnasts, figure skaters)? No one laments their ability to move consistently with grace. And no one can seriously deny that their abilities are the results of a firm, enduring commitment to discipline. Yes, it's true that these athletes are exceptional. Yet their example should make us wonder about the role of self-mastery in the life of the Christian disciple.
Many point out that ascetical disciplines (for example, fasting and other physical disciplines) have in the past been used to harmful extremes. St. Ignatius Loyola, at the end of his days, lamented that at the outset of his conversion, he practiced extreme penances, resulting in the compromise of his health and the diminishment of his ability to serve God.
While admitting all that, I think that cautionary statements regarding Christian self-mastery are not what's most needed today. Instead, what we need now is a retrieval of authentic Christian discipline for a self-mastery that leads to genuine freedom.
Genuine Christian freedom is two sided. There's a negative freedom, that is a "freedom-from." For Christians, that includes freedom from error/falsehood, illusion, distraction, and addiction. At the same time, there's a corresponding positive freedom, that is a "freedom-for." For Christians, that includes freedom for love of God and neighbor as Christ commands, including freedom for discerning rightly and living faithfully and fruitfully our vocation. How shall we learn to grow in that freedom?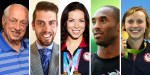 Read more:
15 Sports heroes inspired by their Catholic faith


Let's turn to a gem first published in the early 20th century: Christian Self-Mastery—How to Govern Your Thoughts, Discipline Your Will, and Achieve Balance in Your Spiritual Life. The author, the wise and beloved Father Basil W. Maturin, died tragically in 1914 during World War I, when a German U-boat sank the Lusitania off the coast of England.
Accounts of how he died indicate why we should trust his writing on attaining true Christian freedom through self-discipline. His biographer, Masie Ward, wrote: "When his body was washed ashore, it was found without a life-belt, and it was believed that he had refused one, as there were not enough to go around. Survivors from the ship related that they saw him standing on the deck very pale, but perfectly calm, giving absolution to several passengers. As the last boat was lowered he handed in a little child, saying, 'Find its mother.'" What might we learn from a man who died such a noble death? How did he come to live, at so great a cost, the truth he wrote about so well?


Read more:
Movement Underway to Canonize Priest on Titanic Who Sacrificed His Life for Others



He recommends nine principles, which we will examine briefly now and consider in more detail in the coming weeks: 1) Develop self-knowledge; 2) Discipline yourself; 3) Abide by the laws of the spirit; 4) Train your will; 5) Control your thoughts; 6) Strive for balance; 7) Govern your body; 8) Sacrifice the good for what is better; 9) Persevere.

Does Father Maturin offer anything more profound and Christian than Jordan Peterson's YouTube exhortation: "

Clean Up Your Room

!" Maturin writes specifically as a Christian, looking to Scripture and then to the murky swamp of the human heart—a heart that is made for friendship with God:
A certain moral sympathy is absolutely necessary as a condition of friendship, and holiness consists in friendship with God. If we would be in any sense the friends of God, we must have at least that desire for holiness without which such friendship would be impossible; the growth in the knowledge of God is the deepening of this friendship …

To know God is to know self. To have no knowledge of God is to walk in darkness, to have no absolute standard by which to gauge and measure yourself.

Those who shut God altogether out of their lives are able to live in stupid if not happy ignorance of what failures their lives are.
Oh! "Stupid if not happy ignorance of what failures their lives are." These aren't the words of a self-help guru or a priest of the cult of self-esteem. Instead, he urges us to learn to examine ourselves in the light of Christ. In seeing Christ's goodness, wholeness, integrity, and holiness, in seeing him as the first, brightest standard of all that is lovely, only then can we honestly look at ourselves, condemn ourselves, despair of ourselves, and then trust fully in Christ who wishes to free us from sin and free us for the happiness of Heaven.
When I write next, I will continue our reflections on Christian self-mastery, in company with the writings of Father Maturin. Until then, let's keep each other in prayer.
Read more:
Fasting: It's just not for Lent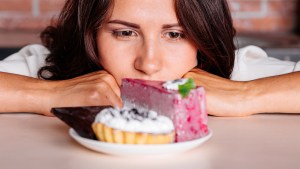 Read more:
How to master the science of self-control