This old place brings me more than memories. It's where I can face myself ...
What can God do in your life with one Bible verse a day?
Subscribe to Aleteia's new service and bring Scripture into your morning:
Just one verse each day.
Click to bring God's word to your inbox
It was in 1989 that I discovered the cabin. I remember a long drive in Dad's Volkswagen Camper along a two-lane highway. Cement became asphalt, then gravel and finally we turned onto a rutted logging road. Aunt Joyce and Uncle Mel rode with us.
Dad downshifts and cuts the engine. We are in the midst of the Chequamegon-Nicolet National Forest in northern Wisconsin. A breeze rustles the canopy and I look up at the cathedral of pines. (All trees appear huge when you're six years old.)
Deeper in the woods, where the road edges a tamarack bog, I spot the cabin. I recall it appearing smaller than I'd imagined, the shingled façade's muted browns and greens reminiscent of rusty nails and weathered copper.
The cabin is the compass rose to 40 acres of backcountry that my late grandpa purchased for $40 in 1941. He built the structure outside his rural Wisconsin veterinary practice and then trucked it 250 miles into the North Woods. In memory, my aunt, uncle, and dad walk toward it without speaking. Our family talks so much that moments of silence can get lost amid the broadcast. These quiet interludes, however, often say more than the words surrounding them. This time the quiet was whispering: "Listen. This is a sacred place."
I step into the cabin's dim interior. The room smells of cracked leather and musty mattresses. I sit on Grandpa's bottom bunk and then climb the cobwebbed ladder to the loft. I study rows of small glass bottles in a cupboard covered with dust. The cast iron kitchen pump squeals when I work its handle, but no water comes forth. Birds chirp outside the window.
In that moment, I began to understand that to Grandpa, the cabin was a source of sacredness in a tough world. A place to hunt was always beside the point. A place to cross-country ski was always beside the point. A place to commune with wild nature and interact with family and friends, removed from everyday worries and distractions, was the raison d'etre of the cabin. It was where we could reflect on God's vast greatness in communion with one another.
Grandpa and our family spent many happy spring, summer, autumn and winter weekends here. Now I too had been introduced to our personal tabernacle.
For our family, the cabin has come to represent an ideal of life, especially because we are no strangers to the darker rooms of the human condition. Several generations have pressed against the walls of mental illness, substance abuse, divorce, suicide. We often forget to act lovingly toward one another, and we avoid talking about hurt feelings.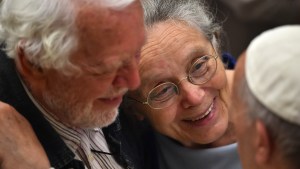 Read more:
Pope reveals most important virtue for marriage
Memories of the cabin have provided doorways out of those shadows. Our family may not want to articulate how disappointed we feel about a hurtful situation, but we can easily reminisce about the long journey to this holy place, about walking to the beaver pond and spotting deer.
And sometimes, after reflecting on our 40 acres, we can begin to be honest about our inner struggles and our struggles with one another.
Yet these memories have limited mileage. The family has splintered in the 43 years since Grandpa's death. We rarely see each other. Some haven't visited the cabin in years, and the youngest generation has never walked the land.
Vandals have since smashed the cabin's windows and stolen everything from it. Gone are the musty mattresses. Gone are the small glass bottles in the cupboard covered with dust. Gone is the cast iron kitchen pump. The place appears abandoned and forgotten.
The cabin was where family could be experienced as well as remembered. Otherwise, without a place for honest and common interaction, challenging family experiences just become freighted with more and more baggage. Eventually any family memory becomes too bothersome to recollect. And if that habit becomes the new status quo, I wonder if both the relevancy of our family and the purpose of our 40 acres will fade into the past.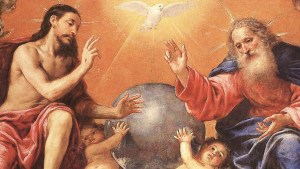 Read more:
The Trinity's tips for your family
The spirit of the place, of our family's sacred connection to wild nature and to one another, will disappear.
So I return once more to the cabin, because only from within my circle of family can I glimpse my authentic self. Their flaws mirror my flaws. Their talents mirror my talents. This time I walk our 40 acres not to reminisce or blame or redeem, but just to be aware of our shared heritage before any part of it becomes unrecognizable. At the cabin I can begin to be honest about myself and these relationships with the clarity of compassion.
By doing so, I can begin to commune with God.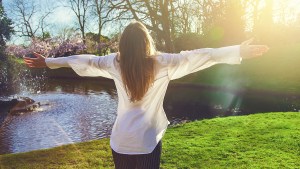 Read more:
How to be like a monk while living in the 'burbs