With family confession a regular monthly event, parents are seeing fruits well beyond what they initially expected.
What can God do in your life with one Bible verse a day?
Subscribe to Aleteia's new service and bring Scripture into your morning:
Just one verse each day.
Click to bring God's word to your inbox
The priests sit in their usual church confessionals, while adults come and go as they please. But in a nearby multipurpose room, families with children from infancy to teen years gather for fellowship, food, and fun with toys, games, or stories. One or two at a time, the adults and older children slip into the church to pray, examine their consciences, and go to confession. Other adults remain in the multipurpose room to chaperone the children still at play.
It's family confession Saturday. As the pastor, I did at first question the idea: It's a bit astray from custom for parishes to host kids' parties during confessions. Might family confessions trivialize the sacrament of penance or cheapen the experience of reconciliation? Will the nearby party atmosphere prevent contrition, true sorrow for sin?
But Our Lord himself seems to warrant the practice. The shepherd of his parable, who leaves the 99 to retrieve the one lost sheep, throws a party with his friends upon returning home. In the same 15th Chapter of Luke, the woman who finds her lost silver coin spends that and more celebrating with her neighbors. And we all know the robe, ring, shoes, and fatted calf with which the father welcomed home his prodigal son.
Family confessions (at least at our parish) were the invention of Claire Giancola, who with her husband Russell has six children. Even in earlier years when they had fewer children, Claire was exasperated by the tendency of her toddlers to run away into the church while she was waiting in line to go to confession. And watching them all from within the confessional was impossible.
She and her husband tried "splitting up" to receive the sacrament of Penance: Claire and the older children would go to confession while Russell stayed at home watching the younger children, and then Russell would go to confession during his workday downtown. But then the children never saw their father go to confession, and the younger children didn't see their older siblings go. Each child in succession, upon reaching the age of confession, balked at the new discipline. Claire observed the children's experience of confession was generally clouded by anxiety and discomfort.


Read more:
When they're too young to understand it, why bother bringing kids to Mass?


So Claire approached me, then her pastor, to propose family confessions on a monthly basis—usually the fourth Saturday of the month. Claire agreed to administer the program, and she and Russell already had their credentials for volunteering in the parish and working with children, so I readily consented. They share some of the snack, toy, and game duties with other parents. They all help with childcare for other parents who participate and need to leave their children behind while going to confession.
The new format has been thoroughly positive. The younger children look forward to it as to a playdate. Their parents can habituate them into confession far more easily when they see the adults and older siblings going regularly. The older children can go at a pace which necessitates less waiting and more fun while they wait. Everyone gets to experience the sacrament of Penance as a key feature of the shared faith and life of the Christian community.
Mike and Christy Yost like to take family confessions a little deeper, and make them into a spiritual exercise for the family. Because Christy works many weekends, Saturday confessions were never easy for them, but they can make the time once per month if they can also make it a family affair. So they use the car ride to the church as an occasion to prepare for confession, with shared prayer and an examination of conscience.
As you might expect, the shared examination can unveil hitherto unrecognized feelings among the children. The Yost boys, Gabriel and John, sometimes show a surprising contrition for having hurt someone during the prior weeks, and learn to apologize more sincerely. But sometimes they also reveal a memory of having their own feelings hurt, and face the challenge of articulating how they feel, and moving toward a more mature forgiveness. Mike observes, "Sometimes when we say something's no big deal, it really is a big deal, and we're learning to speak more honestly about it, to say 'I'm sorry' and 'I forgive you' with a deeper appreciation for what those words mean."
After some of the more cathartic car rides, going into the church for confession is "amazing." The silence and shadows of the mostly empty church heighten their experience of God's presence to them in their need for forgiveness or healing.
I'm thrilled by the results of family confessions. I obviously can't talk about my experience hearing the confessions of the few families involved, but I'm delighted to see how the Giancolas and Yosts responded to the parental challenge of raising their children in the faith. The power of the sacraments of Baptism and Matrimony is in evident among them.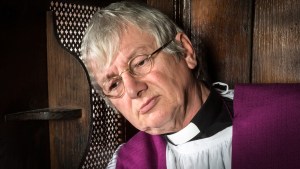 Read more:
The seal of confession: What it is and why it should be protected
Mike asks, "How many families associate the sacrament of Penance with a party?" Gabriel and John confirm their father's sentiment: "It's always something to celebrate!" Together they sound very much like the echo of Jesus' parables.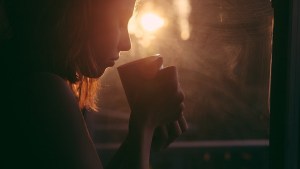 Read more:
Do you see confession as a chance for coffee with Our Lord? Pope Francis suggests you could
Read more:
5 Ways regular confession is making me a much better mom