The increased use of phones, especially in the classroom, is infringing on our ability to make good parenting choices.
What can God do in your life with one Bible verse a day?
Subscribe to Aleteia's new service and bring Scripture into your morning:
Just one verse each day.
Click to bring God's word to your inbox
As mounting evidence suggests that kids and mobile devices are a toxic combination, many parents are facing difficult challenges in their stance on limiting smartphone and computer usage for their children. Although children continue to have access to mobile devices at younger ages, it's becoming clear that this poses numerous risks in regards to healthy physical, psychological, social, and spiritual development.
Because of this, a counter-movement is emerging centered on not giving mobile devices to tweens and teens until they graduate from high school. But as parents work to stem the tide of peer pressure in making these "radical" decisions, it is becoming clear that their own resistant kids aren't the only deterrents to this healthy option.
Recently, I was talking with a friend whose daughter is one of the few teens without a mobile phone or tablet getting ready to start high school. As in a number of conversations before, she was bemoaning the fact that although she felt that withholding the phone was the best option, a number of factors, orchestrated by adults in various positions, were making this decision very challenging.
In no particular order, here are the 10 adults who are making it difficult for other parents to restrict devices:
The parent who got rid of his landline
Phoneless kids who attend parties or get-togethers at their friends houses might feel awkward if that house is without a landline, which stores no personal information or has no private texts popping onto the screen at any given moment. How do they call home to get picked up or check in? They can ask their friends to borrow their phones — but that's not a desirable option. They can ask the hosting parents to borrow their device — an even less popular option, because kids fear accidentally infringing on an adult's sense of privacy.
The coach
There was a time and place (not that long ago) when coaches set a fixed, consistent time for practices and and games (the same can be said for other hobbies outside of sports). Parents understood that except in extenuating circumstances, practices would begin and end as scheduled. But now, as many adults embrace the "on the fly" mentality, parents are left feeling that they and their kids have to be "on call" in case of a last minute change in plans.
Grandparents
Electronic devices are the go-to Christmas gift for kids — but it's often the grandparents, aunts, uncles, and other family members who are buying them, often without asking the parent's permission first. Over the years, I have had many parents tell me that more than even their kid's friends, it is the grandparents who are making it most difficult to sustain good tech decisions.
School administrators
More and more, teachers are assigning homework online — and many even require students to download texting apps like Remind for assignments, reminders, and to communicate. This puts parents who are pushing against tech, or want to take a kid's phone away as part of a consequence, in a tricky situation. "But, Mom! I need my phone to finish my English assignment!" This often creates conflict between parents trying to make the right decisions and teens indicating that they are, too — even if being on the computers (for homework) leads to increased distraction and illicit activities.
Middle school teachers
Even beyond the excessive use of screens for "educational purposes," teachers — even as early as middle school — are asking kids to pull their phones out in class, and use them for classwork and assignments. If your child is the oddball that doesn't have a phone? She's potentially left with not only feeling embarrassed in front of her peers, but also your teacher (even if nothing is said).
High school teachers
Asking students to use their personal mobile devices is bad enough. But when teachers are routinely texting assignments to underage students at various points throughout the afternoon and evening, the blurred boundaries between adult and youth, and work and play (or rest), suddenly pose a real problem. In the last few years, exasperated parents and students have come to me noting the obvious dilemma this poses, including disorganization and poor modeling of boundaries that are being displayed.
Siblings and family members
There's nothing wrong with the occasional video game to pass the time. But when family members hand over their mobile devices at a moment's notice to our kids, and for long periods of time, it inadvertently supports the very habits we are trying to break (or prevent altogether). What may start as a benign practice is often easily abused by children who simply want to get an electronic fix anyway possible, and sense that extended family members provide the easiest access.
Businesspeople
As tweens and teens move from talking on the phone to texting to eventually using various apps (e.g., Snapchat, Instagram) for most communication, adults are slowly doing the same thing. Recently, it was noted by a friend that in the sales world, the practice of having conversations and emailing is quickly giving way to texting and other immediate, flexible forms of communication.  Although this may be the going trend, and other methods of communication are simply neglected, it forces parents into feeling that their youth must have all communication options at hand, even if it poses obvious risks.
Us!
"All of my son's friends have phones … not letting my son have one is just going to isolate him socially."
"At least if my daughter has a phone, I can reach her anytime and I know where she is."
"Everyone has phones today … it's how the world works. How can I fight it?"
So many adults, including other parents, just accept the going trends regarding tech usage even when it defies what is actually best for their kids. All of these sentiments, while valid in a way, make it more difficult on other parents to make good decisions. "Parent pressure" is a real commodity, and as many parents resign to allow immersive technology usage in their homes, they are only making it harder on all parents to make decisions based on science and values.
Ultimately, if we as a culture are going to truly teach our children to use tech wisely, it must start from the top down. Consistency in what we say and do is the key to making good decisions and setting healthy practices. Otherwise, we might unintentionally undermine those parents trying really hard to encourage healthy development. Whether we like it or not, it really does take a village to raise a child, or a village to make it really difficult to do so.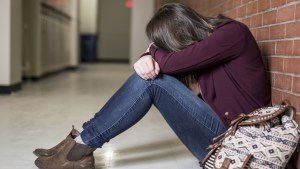 Read more:
How to help your kids handle the new world of back-to-school stress