An early project for two dioceses in Arkansas helped launch the designer's career.
The designer Charles Eames became a household name for for his "Eames Chair," that plywood and leather lounge that became an icon of modern design. Few people, might know, however, that Eames also designed two Catholic churches in Arkansas.
The city of Helena, in Arkansas, hosts a number of historic buildings such as the Sidney H. Homer House, an Italianate style house built by architect Michael Brennam for a prominent local family, and the Centennial Baptist Church, a Gothic Revival building erected in 1905 to serve the majority-Protestant population of the town. It is also home to a beautiful Catholic church created by "archistar" Eames.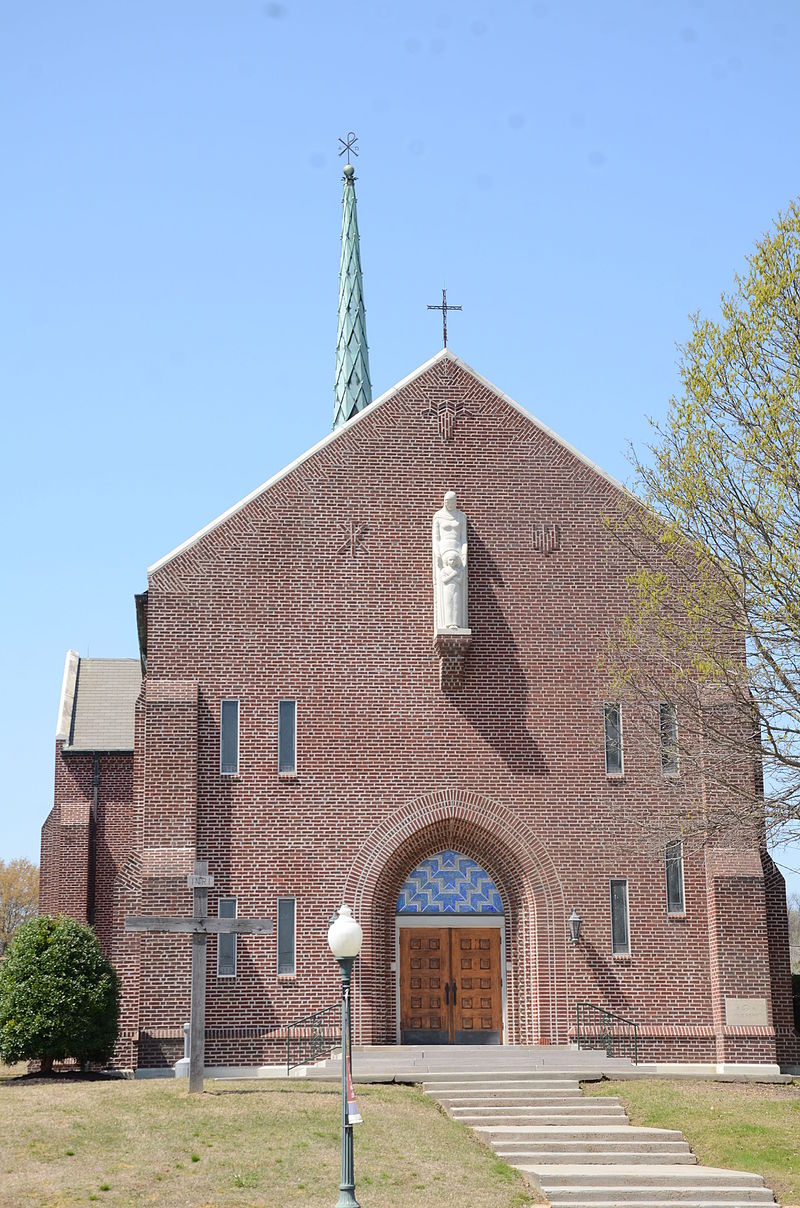 As explained in a story featured in the Northwest Arkansas Democrat-Gazette, we don't know much about Helena's Catholics during the early days of the settlements but it seems that the first Catholic services were celebrated around 1850 in a tiny log structure. According to some sources, the town's first Catholic church, St. Mary's, was burned in 1854 by a local anti-Catholic group known as the Know-Nothings. By the mid 1950s, the Bishop of Little Rock, Right Reverend Andrew Byrne, started to expand Helena's Catholic presence by acquiring land for a convent and a school. A new church was built in 1856 and father Patrick Behan was sent to Helena from Little Rock to serve as resident priest in 1858.

But the start of the Civil War put Byrne's efforts to a halt. It was not until 1879 that a group of six nuns from Nazareth, Kentucky, arrive to resume the convent and school. After the Civil War, migratory waves from Ireland and Italy boosted Helena's Catholic population so the town soon saw the opening of another school, a new church and a mission for black Catholics, St. Cyprian's, with an annexed school. In 1934 a fire damaged Helena's main Catholic church, St. Mary's, and Father Thomas J. Martin decided to build a new one to meet the needs of the town's growing Catholic population.
Charles Eames was just starting his career and took the job, coming up with the design for the new church together with his partner Robert Walsh. At the time many Catholic churches were designed according to Renaissance Revival style, but Eames picked a more Gothic inspired style that he believed was more typical of churches of the medieval Christian era. The towering structure, built in dusky rose brick, features steeple, buttresses, and arches designed according to medieval Mittel-European tradition. Eames and Welsh recruited some skilled craftsmen to take care of interior design details. Emil Frei, who used to repair windows at the Vatican, was in charge of stained glass windows, while Charles F. Quest, who later became a well-known artist working in Spain, England and France, painted a mural featuring early Christian imagery in earth tones.
Eames, who later in his career became world famous for his light design, took care of the church's internal illumination. He positioned a series of suspended lights in a round shape to symbolize the world: half of the "globe" would be "night"—only few lights were on—while the other half was "day"—all lights were bright and clear. Thanks to this powerful design, believers walking down the altar for the Holy Communion would feel as though walking out of the darkness and into the light.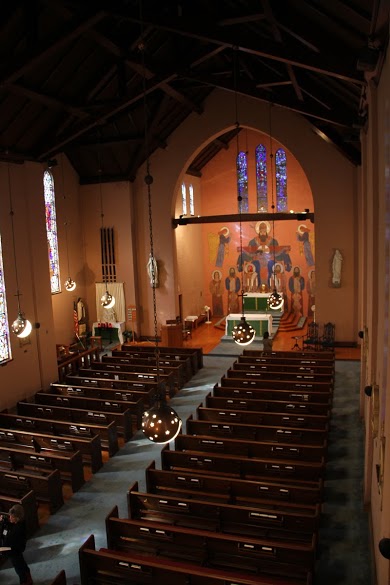 Finally, a Madonna and Child sculpture designed by Caroline Risque Janis was placed above the front entrance of the church.

As he was completing the works for St. Mary's, Eames was selected to design a new church not too far from Helena, in Paragould, Greene County, Arkansas, where a Catholic congregation was established in 1883. Completed in 1935, the church of St. Mary's of Paragould was also built of brick, featuring many stained glass windows and early Christian imagery. Interior design and art pieces are somewhat less defined than the church in Helena, but nevertheless both structures are listed in National Register of Historic Places by the Arkansas Historic Preservation Program.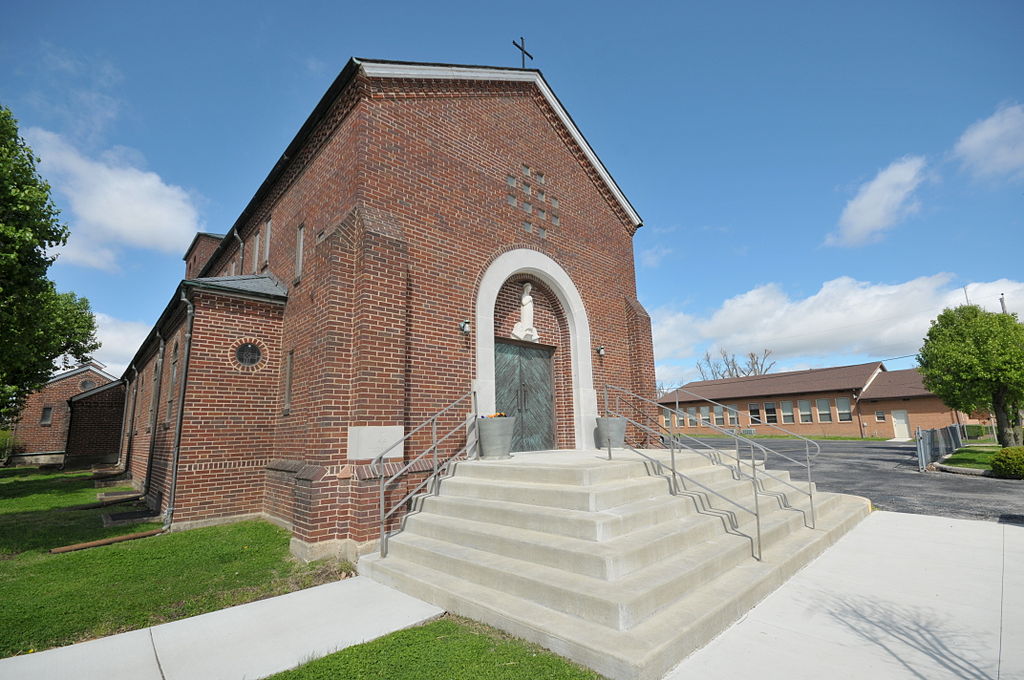 Both projects were pivotal to Eames' career. It is likely that designing the churches' pews was his first experience with designing furniture in volume, something that later became one of his signature abilities as a designer. And when Finnish architect Eliel Saarinen—father of Ero Saarinen, one of the most important American architects of the 20th century—came across a profile of Helena's St. Mary's Church published in the magazine Architectural Forum, he wrote a letter to Eames to congratulate him about the project and to offer him a fellowship to study architecture at Cranbrook Academy of Art — which catapulted Eames into world-class architecture.