"Faith is an antidote to the existential vacuum."
"I'm not attempting to convince anyone. I'm not attempting to articulate a defense of the faith in the classic sense of apologetics. I simply want to express, in the first person singular, from my own personal experience, the reasons that lead me to believe in God, or better still, to live trusting in him." 
These are the words of Francesc Torralba, a notable thinker in the modern Spanish philosophical landscape, ad who since 2011 has been a consultant to the Pontifical Council for Culture. This is what he attempts to do in And Notwithstanding, Believe, a new book published by Editorial PPC. Here are some of the insights he shares in it:
It is the nature of every human being to want to live a meaningful life.
To use Viktor Frankl's beautiful expression, "the will to meaning" is common to our shared human condition. It's not enough for us simply to live, to spend our days entertaining ourselves with a myriad of disputes and cheap chatter. We all want to live a life worth living, a meaningful life, one that in itself has value.
There is no scientific explanation for our innate quest for meaning.
Science explores facts, tries to understand the logic that unites them, and explains these through the use of universal principles and laws, but science doesn't examine the nature of values, what is critically important to living meaningfully. The things that matter most and have true value are part of a discussion that transcends science and actually pertains to practical philosophy, especially ethics.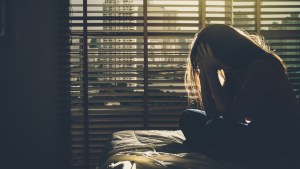 Read more:
Losing hope in yourself or in the world? Pray these 3 prayers
The search for meaning is no small feat, for the very happiness of the human person is at stake.
When a human being experiences that his life, that what he does every day, has purpose and meaning, that person experiences his life as valuable and feels happy. This doesn't mean he never feels tired and fatigued or experiences exasperation, but one feels that the tasks and work we must carry out are useful and that through our efforts we can contribute to the building of something good. On the contrary, when we feel like nothing we say or do has any intrinsic value in itself, when we don't find fulfilment in what we are about, and we perceive our life as empty, we begin to experience life as tedious, irrelevant, and completely futile. We then suffer what Viktor Frankl calls the "existential vacuum."
The need for meaning is of a spiritual nature.
The need for meaning is characteristic of a complex being, of persons for whom it isn't enough to simply have adequate means of feeding itself, defending itself, and multiplying itself through procreation, as is the case with other creatures. The human person ponders and wonders why he's in the world and how he must manage the limited time at his disposal between birth and death.
Faith is an antidote to the existential vacuum, but it's not the only one.
Many people who live their lives without God perceive their life as meaningful because they are generating in their lives something which they consider noble, valuable, and useful for others, and that fulfills them. Therefore, the author poses, discourse on meaning isn't necessarily uniform and modern man proposes a plurality of ways of endowing life with meaning.
Read more:
Jesus' rules that make life worth living
For the believer, what really gives meaning to life, what makes it an experience worth living, is love.
Love is meant to be given and received throughout our lives. A life without love has no transcendent meaning because human beings have been made to love and be loved, and this is the ultimate purpose of life. Thus, our lives can only achieve their deepest meaning when we become truly capable of giving and receiving love.
From a faith perspective life is a gift, something that does not belong to us in an absolute sense.
Every human being, however, is called to choose what he's going to do with the gift received and how he will endow it with meaning. This deep meaning isn't learned in books, the author says, but rather by trial and error, by living. Faith in God doesn't separate us from the world nor does it alienate us from the concrete and everyday concerns of men. To believe in God is to live life as a gift, as something valuable that should be protected and cared for. Not only is our own life to be seen and treated as valuable, but all forms of life are valuable.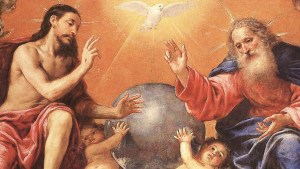 Read more:
The Trinity's tips for your family
When nature is seen with the eyes of faith, nature becomes God's creation.
Faith makes us respect the whole of nature more because faith helps us recognize God's handwriting and fingerprints in all of creation, as a dwelling place or, as Pope Francis would call it, "our common home," one that has been entrusted to us in order to cultivate and safeguard it.
In short, for Francesc Torralba what gives meaning to human life can be summed up in these five points:
a) Being useful to others
b) Alleviating their suffering
c) Generating beauty
d) Forging unity where there is scattering
e) Offering others the possibility of living the great adventure that is existence.
Read more:
Holocaust survivor Viktor Frankl makes surprising comment about happiness (VIDEO)