Encourages parents to make sure their children are close to the source of wisdom, their grandparents
Today, summarizing his trip last weekend to Ireland for the World Meeting of Families, Pope Francis spoke about a concern he has for families.
"Today – it is hard to say this – it seems that grandparents are seen as an inconvenience. In this throwaway culture, grandparents are 'discarded,' distanced," he lamented.
Nevertheless, the pope continued, grandparents are the "wisdom" and "memory" of a people and of families.
"And grandparents must transmit this memory to their grandchildren. Young people and children must speak with their grandparents to carry history forward. Please: do not discard grandparents. May they be close to your children, to their grandchildren," he encouraged.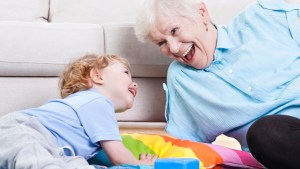 Read more:
Babysitting can decrease grandparents' risk of dementia