It sounds unpleasant, but we actually must learn to "despair of ourselves."
What can God do in your life with one Bible verse a day?
Subscribe to Aleteia's new service and bring Scripture into your morning:
Just one verse each day.
Click to bring God's word to your inbox
"I spent the first 35 years of my religious life planning what I would do for God; I spent the next 35 years of my religious life learning to let God do in me what he wanted to do in me." So said a Jesuit hero of mine, who has since gone to God. He spent the last five years of his life blind, weak and unable to work. I asked him how he spends his days. "Oh, I sit in my room and I review my life, and I savor the graces. It is a lovely way to pass the time." What a wise and generous man! What can he teach us?
Read more:
If you need hope, foster your "Christian memory," says Francis
In last week's column, I began a series on self-discipline as a path to spiritual freedom, using Maturin's book, Christian Self-Mastery. Days later, a friend wrote me, concerned that my presentation of Maturin might lead readers to believe that self-discipline as a path to freedom may be read as "self-help," with an emphasis on self rather than on Christ. Of course, any belief in self-sufficiency is naïveté at best, culpable self-delusion at worst.
There's no progress in the spiritual life without grace. The initiative is always with God, not with man; we're called to respond to what God has begun in us. When a Jesuit pronounces his First Vows, he ends by saying, "… and as you have freely given me the desire to make this offering, so also may you grant the abundant grace to fulfill it." That prayer isn't the particular property of Jesuits—it's a fundamental element in all Christian life.
We want to avoid attempting what's told told about Benjamin Franklin. It is said that when he was 16, he decided that he would acquire virtues. Since there were 52 weeks in a year, he decided that he would acquire one new virtue per week, so that at the end of the year, he would have acquired 52 new virtues! Benjamin Franklin never indicated whether or not he succeeded.
A disciple always looks to his master. How do we as disciples of Christ avoid turning from our Savior to looking at ourselves? Consider what Maturin writes about our need for the help that only Christ can give:
Grace: Finally, we need to look constantly for the assistance of divine grace. We cannot act alone in the work of restoration, nor can we be restored merely to a state of mended and repaired nature. The remedies that God supplies are supernatural, and if we are to be restored at all, we will have to rise higher than we could by nature. God pours into our wounds the oil and wine of divine grace, so that as the wounds are healed, the medicine that heals them transforms our nature and endows it with a new vigor. The struggle to be merely natural, moral, masters of ourselves quickly teaches us that this is impossible. The work is beyond us. We cannot become merely what we were before; we must become more. If we wish to restrain ourselves and recover ourselves, we must call in the Great Physician, and in His hands we shall find a new life instilled into us and a new world open out before our kindling eyes.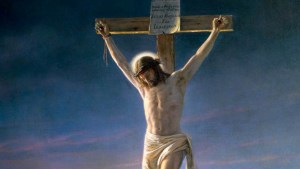 Read more:
What is "atonement?" Who does it? And what does it mean for me?
We Christians must be convinced that we need a Savior—a divine healer and rescuer who can lead us to where we must go but cannot go to on our own. We are created to live lives here and now that will form us to be able to see the face of God and live for eternity in the happiness of Heaven. We sinners cannot do that on our own; we must despair of ourselves and hope in Christ. What holds us back from that? The answer has always been the same: "The world, the flesh and the devil."
The world: The world that is not under obedience to Christ wants to distract us and addict us, making us consumers and consumable.
The flesh: Our fallen human nature craves comfort, pleasure and stimulation. The world is eager to meet those desires.
The devil: Our spiritual enemy and his minions whisper to us constantly that God doesn't intend what's best for us, and that we "deserve" our self-indulgence and self-pity.
The cult of self-esteem cannot help us. A program of self-improvement cannot help us.  Only an enduring despair of ourselves joined with a fervent hope in Christ can save us. The great saints always tell us that a glad gift of ourselves to Christ must be followed by a life of self-discipline lived for love of him.
When I write next, I will continue our reflections on Christian self-mastery, in company with the writings of Father Maturin and others. Until then, let's keep each other in prayer.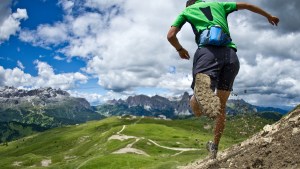 Read more:
What do sports and prayer have in common?