The king's Christian pages were excellent servants, but found themselves having to try to escape his sexual harassment.
Need an idea for Lenten almsgiving?
Help us spread faith on the internet. Would you consider donating just $10, so we can continue creating free, uplifting content?
Make a Lenten donation here
King Mutesa of Uganda was open to missionaries of various sects, Christian and non-Christian, because it helped him to play foreign powers against each other. His son Mwanga might have taken the same approach, but he found that the Christian converts among his subjects made his life less pleasant. Mwanga was in the habit of compelling the pages (teenage boys who were sent to the palace to serve the king) to satisfy his sexual urges. Though barely into adulthood himself, he used his political power to sexually abuse boys and young men.
Though Mwanga's Christian pages were eager to obey their king (kabaka in the local tongue), this was one area where they felt compelled to resist. Unlike many who are sexually abused by people in positions of power, these young men had known going into this situation what they would face. They had been prepared by other Christians and encouraged to refuse the kabaka's advances.
Most importantly, they were protected by older men who themselves exercised a certain amount of power. St. Joseph Mukasa (who had secretly baptized the previous king on his deathbed) was a Catholic and the head of the pages. For the first year of Mwanga's reign, Mukasa was able to thwart his predatory intentions with some success, encouraging the young Christian pages to avoid and refuse the king. When Mwanga called for them under suspicious circumstances, Mukasa would send the pages away from the palace. He would then send a message back to the king, telling him that the page he had summoned was unavailable. It seems that Mukasa even reproached Mwanga for his abuse of the young pages, but to no avail.
This dance continued until November of 1885. Mwanga had decided to have the Anglican bishop and several missionaries killed, ostensibly out of concern over colonialist tendencies, though his desire not to have his behavior corrected likely played into it. In accordance with his position at court, Mukasa approached the king to beg him to reverse his order, fearing both divine justice and temporal repercussions.
Mwanga was finally fed up with being opposed by Mukasa and ordered him beheaded and burned to ashes. Mukasa died, the Catholic proto-martyr of Uganda, with words of forgiveness for the kabaka on his lips, but a challenge also: "Let him repent, for if he does not, I shall be his accuser before the judgment seat of God." Though Mukasa held no grudge against his killer, he would not allow the man to continue comfortably in his sexual abuse of vulnerable young men.
Mwanga repented of his decision to have Mukasa killed, but too late. The body had turned to ash by the time messengers arrived with a stay of execution.
Unfortunately, Mwanga's repentance didn't extend to his rapacious behavior and the Christian pages who refused his advances were in even greater danger in Mukasa's absence. St. Charles Lwanga, a catechumen who was struck by Mukasa's courage and dignity, was baptized the very night of Mukasa's martyrdom and then took over his position as head of the court pages. Lwanga continued Mukasa's work of catechizing and protecting the pages in his care.
For six months, a tense standoff held between Mwanga and the Christians who, while serving him well in all other areas, refused to submit to his sexual predations. But in May of 1886, he killed St. Denis Ssebuggwawo and had all Christian pages (Catholic and Anglican) thrown in prison. Some had not yet been baptized, so Lwanga, knowing that they were in danger of death, administered the sacrament in their prison cell. St. Mukasa Kiriwawanvu had been imprisoned a short while earlier for fighting with St. Gyavira; held in a separate prison cell, he had been unable to receive baptism but when he was martyred, he received baptism of blood and a heavenly crown.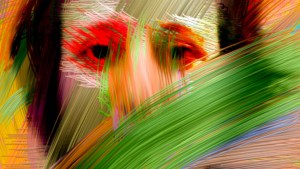 Read more:
Sexual abuse victim: "I am like a negative that was never fully developed"
The next day, they set out on a death march, leaving a martyr's corpse at every major crossroads. Those who were still living at the end were burned alive a week later on June 3, the feast day of the 22 Ugandan Martyrs.
Though the records don't seem to indicate that Mwanga was successful in his attempts to prey on any of these saints, those who were pages in his court were certainly subject to sexual harassment and repeated attempts at sexual abuse. St. Kizito, the youngest of the martyrs, and St. Mugagga Lubowa, who endured some of the most persistent attempts at assault, are particularly powerful intercessors for the many survivors of sexual violence. Through the prayers of the Ugandan Martyrs, may all who have suffered sexual abuse find healing.
Let's also ask the intercession of St. Joseph Mukasa and St. Charles Lwanga for those who are responsible for the protection of youth and vulnerable adults, that they would fight corruption and abuse and have the courage to risk their lives and reputations in defense of those entrusted to their care.
St. Charles Lwanga and companions, pray for us!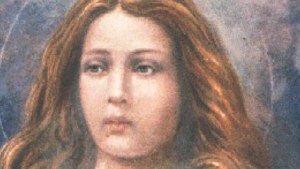 Read more:
Prayer to St. Maria Goretti for the healing of those who've suffered sexual abuse