When you learn about saints from other cultures, you have an immediate "in" to show people that God's love is for everyone.
The Catholic Church, particularly since the pontificate of St. John Paul II, has been canonizing saints with record speed. More than 1,300 saints have been canonized by this pope and his two immediate predecessors, or about 37 saints per year. This gives us a unique opportunity.
Read more:
Now that's a lotta saints! Vatican's "saint-maker" to retire after 913 canonizations
Knowledge of the saints can serve as an effective evangelization tool. When I lived in Thailand for three years, I worked in a particularly international office — I had coworkers who were nationals of just about every country in Southeast Asia. Reading my Magnificat every day, I noticed that many of the saints in the Church calendar, or even those mentioned in the daily short article on lesser-known saints, were of Southeast Asian origin.
On November 24, the feast day for Andrew Dung-Lac and his companions, I approached my two non-Catholic Vietnamese coworkers and wished them a happy feast day. Their first reaction was confusion, but they quickly acknowledged that they had some familiarity with the Vietnamese martyrs honored by the Church. We ended up chatting about Catholicism in Vietnam for 30 minutes. After that, whenever I read about a Vietnamese saint, I'd always go chat with my co-workers about it. I think they found the interest in their culture, even if it wasn't their religious culture, to be a bit flattering. I would also offer prayers to those particular Vietnamese saints on behalf of my coworkers.
I've applied this same approach with friends or coworkers from many different cultural backgrounds: Thais, Indians, and Koreans, to name but a few. Sometimes they will have absolutely no knowledge of the saints who share their ethnic or national heritage — but even that is a great "wedge" to talk about the faith. Often folks from cultures different from my own are intrigued by me knowing something about their own heritage. A number of times I've been able to share the stories of saints with non-Catholics or non-Christians, simply because those saints have an ethnic or national bond with that person.
This gets to the second reason why knowledge of the global saints is so valuable —  it shows how the universal Church is bound together. For most of Church history, and certainly still reflected in the Church calendar, the Catholic Church has celebrated saints primarily from Europe, the Middle East, and North Africa. This of course makes sense given the historical development of our faith, but Catholicism has expanded across the globe, winning converts and saints from the furthest regions of the world. As much as we should know and venerate the likes of St. Augustine, St. Thomas Aquinas, and St. Therese of Lisieux, we need to familiarize ourselves with more unfamiliar names like St. Andrew Kim Taegon, St. Charles Lwanga, and St. Kateri Tekakwitha.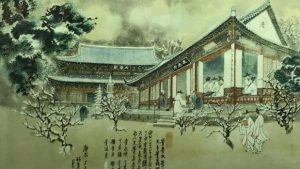 Read more:
"On Earth as it is in Heaven": History of Korea's Catholics on Vatican exhibit
When we know, appreciate, and love the saints across cultures, we reflect that the Church is universal and that we are united with Catholics the world over. When we meet Catholics from cultures or nations of which we know little, we are still able to share a devotion that strengthens our bonds of fellowship. When I've encountered Catholics from other cultures and am able to quickly name off a few of their saints, they immediately feel honored and welcomed, as if my love of their saints reflects a love for them — which in some respect, it does. We also proclaim to non-Catholics that our Church truly is a place for every people on the planet, which is what the word catholic means, anyway.
A devotion to saints of other nations also helps us to appreciate different perspectives, because we learn about the unique beauty of the world's many cultures. Even in the shortest anecdotes about Japanese, Iroquois, or Sudanese saints, we develop a more nuanced understanding of the different values and backgrounds of others. The saints, like the various forms of approved liturgical practice, prove how the Catholic Church is multicultural in the very best way.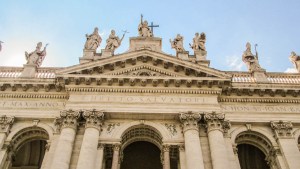 Read more:
As members of a universal Church, we can't be overly tied to geography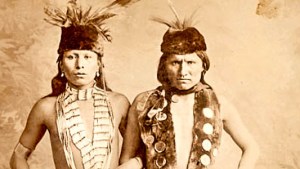 Read more:
Nicholas Black Elk: This Sioux medicine man may be recognized as a saint
Finally, the saints are friends to us, willing to hear our prayers and intercede on our behalf and on behalf of those we love from their place in heaven. Indeed, the more we come to know the saints, the better prepared we will be for heaven, where, St. John tells us, we will all worship the Lord together:
After this I looked, and behold, a great multitude which no man could number, from every nation, from all tribes and peoples and tongues, standing before the throne and before the Lamb, clothed in white robes, with palm branches in their hands, and crying out with a loud voice, "Salvation belongs to our God who sits upon the throne, and to the Lamb!" (Revelation 7:9-10)
Let us thus prepare for heaven in a deepening love and knowledge of all the saints, so that we might be able to join that chorus — and not only us, but, those from every culture across the globe.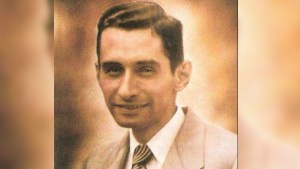 Read more:
A sickly college dropout may become the 1st Puerto Rican saint
Read more:
List of Saints from the United States of America