Whether you're ready for a baby right now or not, this is a critical part of the planning.
Even before Joseph proposed to me, we talked about our future babies a lot. While I'm the oldest of eight kids, Joseph has one little sister. But despite the differences in our family of origin, we were excited to have our own children. After we got married, we decided to be open to having a baby right away, and we conceived our son, Marion, on our honeymoon almost two years ago.
But just eight weeks into the pregnancy, we lost Marion in a miscarriage. After healing emotionally, physically, and spiritually from that loss, we began to discern adding another person to our family. Despite our openness to another baby, a diagnosis of secondary infertility means that our life as a married couple doesn't quite look like what we thought it would back when we daydreamed during our engagement.
As a married couple, we've done a lot of the things that couples do when they wait for littles to arrive. We've traveled to the beach for vacation. This summer, we backpacked through the mountains together. We've made (and eaten!) great food. Last spring we adopted a pet rabbit. We spend quite a bit of time quality time together, and have a wonderful community surrounding us. Because our schedules are more open than couples we know who have littles, we've been able to say yes to a host of ministry opportunities in our parish that we wouldn't have been able to commit to if we had children running around. And while we love our lives together as a married couple, we're also open to all of that changing with a positive pregnancy test.
But discerning having more children (especially after losing Marion) has been a lot tougher than we expected. Just how do you sort through the host of questions that come with thinking about babies? Sure, we pray about God's will for our family — and ask Him regularly to conform our will to His. But we've often wondered how often we should bring up the subject of babies with each other. We ask each other how to discern being a responsible parent.
Joseph and I know we aren't the only married couple asking ourselves these questions. For couples in their fertile years, these questions can be difficult. Here are four tips from couples on how they discerned when to bring children into their family:
1. Talk to your spouse
It sounds like a simple tip, but talking plays a large role in discerning to bring another person into your family. Who you talk to about your future family is important, too. "Talk talk talk," emphasized Taya Gonzalez. She's a 27-year-old Catholic school teacher who's been married to her college sweetheart since 2014. Together they have two children. "Talk to each other first and foremost. Not your girlfriends or mom. This is a husband and wife decision."
For Taya and her husband, the conversation about having kids together started long before their wedding day. "We talked about children so much while we were dating and engaged so we knew it was something we both wanted," she explains. "The beauty of Natural Family Planning is that you have to have this conversation at least once a month if you want to get pregnant (or try) or not to."
2. Don't compare your story 
When discerning future babies, comparing your story to those around you isn't a helpful or healthy thing to do. "Don't compare yourself to another couple or family — or look outside your own marriage at what others have or don't have," Shannon Bafaro said. She and her husband, Brian, are expecting their first child in October of this year. "All this will do is root jealousy, anger, and distrust in God. Your life is not meant to follow others or to have what they have or to 'keep up'. Your life is meant to be given to God. And only you and your spouse can discern what that looks like in your marriage."
It's not uncommon for me to struggle with comparison when going to Mass with Joseph at our parish. I love our little family, but then I glance over to the pew next to us and see a couple close to our age snuggling with their newborn A family across the aisle has four kids spilling out of their pew, toddling through the line to receive Communion. The story of my marriage isn't the same as anyone else's — and that's okay.
Six weeks before their first wedding anniversary, Emily Fust gave birth to her first son. Having babies right away wasn't necessarily their plan, but she and her husband welcomed their son into their lives. Now, five months after his birth, Emily reflected on the major changes that have occurred in her life in the past few years, and how comparison can still sneak into her heart. "I feel like I'm living someone else's dream life," she said. "I've got an acquaintance who wants nothing more than to be a stay-at-home-mom and homeschool her children in our college town where we live. I've got that life — I'm a stay-at-home mom, I'm married to a wonderful Catholic man … we've got the most beautiful baby boy, and it's nothing like what I imagined my life would look like. A couple we're very good friends with have been trying to conceive for over a year now and keep running into one obstacle after another. I keep asking 'Why, God, why did you give this baby to us and not to the ones who asked for him?' I don't know if I'll get an answer this side of heaven. Every cross I struggle with I offer up for this family."
While discerning children with your spouse, give yourself the grace to realize that discernment is not a competition. Don't be afraid to ask for the grace to live in the present moment with your spouse.
3. Accept sacrifice along the way
Losing Marion taught me that parenthood goes hand in hand with sacrifice. You'll have to make sacrifices at many points in the discernment process of having children, and the sacrifice doesn't end after the labor is over. There will be many times that you and your spouse will sacrifice time, sleep, and resources for a little person.
Anne McCulloch knows about the sacrifice that goes with discernment. She's been married for five years and currently works as a teacher in a Catholic high school. Life and job circumstances have led them to discern to wait on children right now. "Discerning the Lord's call to have kids isn't just 'yeah, babies, let's have 'em/make 'em/adopt 'em!' It's listening to that call in your heart and seeing how the Lord works in the practicals of your life," she said. "Practically, pregnancy hasn't been something that we've been able to choose at this point — whether it was due to jobs, my lack of maternity leave, buying a house, physical health issues, or being in a good spiritual and mental place. We can't always choose to get pregnant in an optimal place of life, but it hasn't happened yet so we take that as a part of the discernment process and a sign that we're hearing the Lord's will for us. We use Natural Family Planning so we trust in the Lord and we trust his plan and we know it's always in His hands."
4. Pray to desire children in the way the Lord desires them for your family
Bringing your desires for children to prayer is a vital step in the discernment process — and one that doesn't stop even after you're pregnant. "If your fertility isn't going the way you planned, prayer is the most important thing, but particularly prayer with your spouse," Emily recommended. "Even though our fertility hasn't gone the way we thought it might, our son has been the greatest gift and source of sanctification to us that we could have ever imagined. Yes, it's difficult. Yes, it's painful. No, it's not at all what I expected my life would look like. I have been purified through the trials of motherhood more than I thought possible."
Sometimes your family won't look exactly like you expected. Bridget (whose original name has been changed for privacy) and her husband have been married for two years and don't have any children yet. "While waiting for children may not be what I had originally wanted, I've learned that God's plan and my plans tend to be very different at times," she explained. "Due to things being unpredictable so far in our marriage, we both knew it was the best choice for us to postpone starting a family. But the most rewarding thing about discerning with my spouse is that knowing we're on this journey together, even if it's not what we both had originally planned."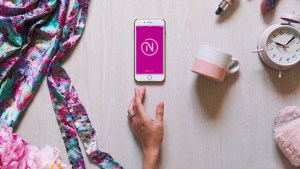 Read more:
Discover the family-planning app that can free you from the pill