Why did people from Middle Ages carve these images carve images of ships, windmills, and faces into their church walls?
You can get Aleteia inspiration and news in your inbox. Our specially curated newsletter is sent each morning. The best part? It's free.
Sign up here
Volunteers all across England are scouring the country's churches in search of graffiti.
This is no urban beautification project – these volunteers want to record and preserve the graffiti for future generations. That's because these carved etchings in the stone and wood of England's oldest churches were left by churchgoers in the Middle Ages.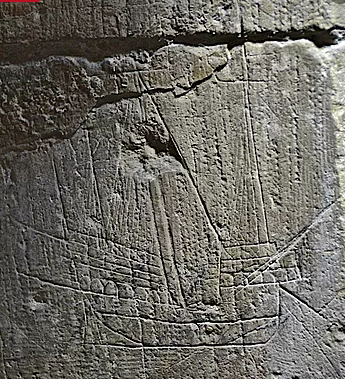 Launch the slideshow
Matt Champion, a medieval archaeologist who in 2010 spearheaded a project to record graffiti in Norfolk, England, told the BBC that studying medieval church graffiti could tell us a lot about the mind of a Christian in the Middle Ages.
"[Medieval graffiti] was believed to be rare — turns out it's not," said Champion.
"It's a fairly new area of archaeology and it's like discovering a medieval library buried in your back garden," he said.
In Lincolnshire, England, inspired by the Norfolk project, Brian Porter, formed the Lincoln Medieval Graffiti project in 2013. Since it began, Porter and a group of trained volunteers have visited over 200 churches in Lincolnshire and found 98 examples of graffiti on church walls.
Using non-invasive techniques, such as LED lights and digital photography, the group has compiled a catalog of inscriptions they have found. According to Porter, the most common category of image found involves names, dates and initials. While the meaning of some of the graffiti is unclear, Porter believes that much of it is "apotropaic" and was left to ward off evil or invoke protection.
The meaning of images of ships, windmills, human figures, faces and animals so far remains a mystery. Inscriptions of ships, for example, could be interpreted in several ways, Champion told the BBC.
"Are they thanksgiving for a voyage safely undertaken, or a prayer for safe passage on a journey yet to come?" he said.
The Lincolnshire project still has much work to do with 450 churches yet to be surveyed. Volunteers are welcome, as the website notes: "This project is entirely run by volunteers fueled by enthusiasm, tea and cake wherever possible!"