And says there are three things to acquire during this time of year
Pope Francis on Wednesday gave a special greeting to those starting the new school year, offering two simple tips:
Do not forget to pray every day and to attend Mass every Sunday.
The Holy Father was speaking to Polish pilgrims after the general audience, which focused on the Commandment to keep holy the Sabbath day.
"Following the example of Mary who, with her fiat, opened herself to the Holy Spirit and welcomed Life, let us take the time to give thanks to the Lord for the life she gives us and to learn to find our joy," he said in the greetings to various language groups.
This was a summary of his insights during the audience, which focused on the need to learn how to truly rest, not by avoiding life, but by blessing it, and making peace.
"Rest in the name of the Lord has a precise motive […] The Lord blessed the Sabbath day and made it holy" and on that day, he "saw all that He had made, and it was very good."
Thus, the day of rest is about "God's joy for what He has created. It is the day of contemplation and blessing," the pope said.
Rest, as God commands it for us, is the "moment of contemplation, it is the moment of praise, not escape. It is the time for looking at reality and saying: How beautiful life is! In contrast to rest as flight from reality, the Decalogue places rest as the blessing of reality."
Speaking specifically about the return to the school year, Francis said it is a time to "acquire knowledge, wisdom, and life experience."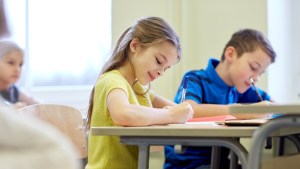 Read more:
As we head back to school, let's stop and ask: What is learning FOR?
In addition to his invitation to pray every day and attend Sunday Mass, he also pointed to Saturday's feast of Mary's birthday.
"May Our Lady, whose birth we remember on next Saturday's feast day, help you to strive for holiness. Praised be Jesus Christ," he said.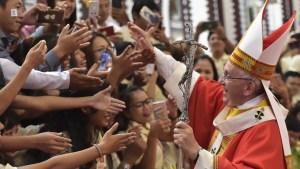 Read more:
Just 2 min a day with the Gospels, and your life will change, says Francis