Her choice wasn't popular with everyone, but it was right for her and her child.
What can God do in your life with one Bible verse a day?
Subscribe to Aleteia's new service and bring Scripture into your morning:
Just one verse each day.
Click to bring God's word to your inbox
Kelly Clemente was a volunteer at a center that cares for women facing unplanned pregnancies. She would prepare baskets for them and their babies, but she thought she would never be like them: "I'm never going to be one of those women! I want to help them, but that's never going to be me," she would think to herself. And then, suddenly, everything changed.
"I found out that I was pregnant when I was 18. I had just ended my first semester of college. I was your typical all-American girl," says Kelly.
She spoke with the father of the child, but he wanted nothing to do with the pregnancy or their baby.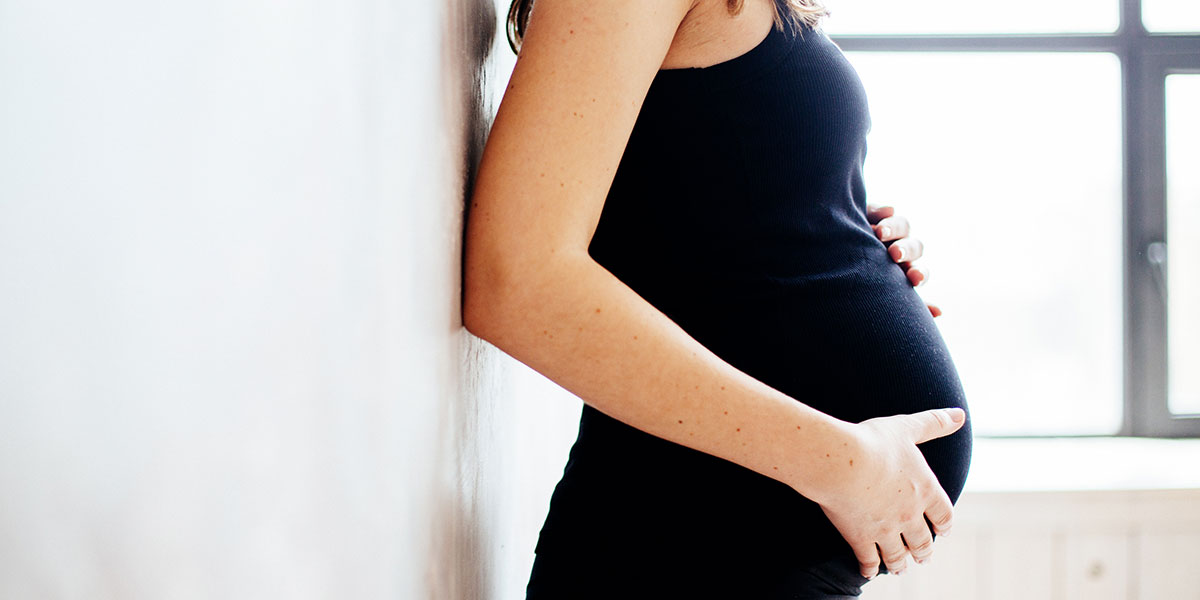 Supportive parents
Kelly was unsure how to tell her parents – but decided to share her situation with them after she called and her mother offered to bring her home.She thought they would naturally become quite angry at her out-of-wedlock pregnancy, but to her great surprise she found them enormously understanding. In fact, they were proud of Kelly, who has an adopted younger sister, when she announced that she wanted to make an adoption plan for her child.
Kelly went with her parents to a Christian pregnancy center called Bethany that put her in contact with two couples interested in adopting her child. One of the couples immediately seemed to them to be the most suited to receive her "little treasure."
The adoption option
The choice was still very difficult because, "I loved this child so much, but I couldn't give him a father; I couldn't give him brothers and sisters for a long time. I couldn't provide him with what felt like anything that he deserved."
Kelly is aware that her particular situation may not be typical and that the choices other women and families have when they face an unexpected pregnancy may not come as easily. But she shares her personal testimony because she believes there's a lot of talk these days about the right to choose abortion and TV shows about teenage parenting, but choosing freely should also include the right to decide not to abort your baby and to instead bless your child with a loving family through adoption. "There is so much love to go around," she says.
She is very supportive of women who carry their pregnancy to term and decide to keep their child as a single mother. In her case, however, she knew that it wasn't the best option for her child.
The courage and the choice
Kelly's testimony is courageous especially given the many difficult moments she lived through. There were moments when so-called friends showed their true colors, and rather than lending her support, destabilized her emotionally. On one occasion, a fellow athlete told her, "If you don't get an abortion I'll lose all respect for you."She shares how that comment bespeaks the lack of respect for a woman.
She had other moments of darkness, including discovering the baby's father's infidelity. She was devastated. Emotionally broken and desperate, she went outside and sat on the road hoping that a car would run her and her 8-month old unborn child over. 
But there was also grace in a "very still, small voice" of God she heard within that said, "I haven't abandoned you." Her suicidal ideations were lifted as she realized that she "was loved by a really big God who had a really big heart, who didn't judge me for my pregnancy and still loved me so much." God's grace also accompanied her when, after three precious days with her baby, she entered the hospital chapel and prayed "that everything would be okay," and gave him to his new parents.
20,000 cases per year
When a woman knows that adoption is a real possibility and a good choice, it  can save the lives of many children who would otherwise be aborted because their mothers feel pressured to do so, as though there are no other viable alternatives. Yearly in the United States, there are close to20,000 adoption stories like Kelly's, but there are more than 900,000 abortions.