Homilies and apologetics can do nothing without this key element.
Christians have lived in various countries throughout the world and many times in history they were able to transform an entire culture.
How did they do that? What can we learn from them?
French Trappist monk Dom Jean-Baptiste Chautard wrote about the key element that Christians used to convert nations in his popular book The Soul of the Apostolate. In particular, he relates a conversation cardinals had with Pope Pius X.
The Pope asked them:"What is the thing we most need, today, to save society?""Build Catholic schools," said one."No.""More churches," said another."Still no.""Speed up the recruiting of priests," said a third."No, no," said the Pope, "the MOST necessary thing of all, at this time, is for everyparish to possess a group of laymen who will be at the same time virtuous, enlightened, resolute, and truly apostolic."
It is the personal witness of the Gospel that is most effective at transforming society. Chautard explains this idea through the following excerpts from his book.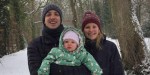 Read more:
American missionaries find success spreading the Gospel in Ireland and Europe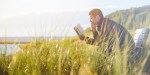 Read more:
Quickly examine your spiritual life with these powerful reflection questions