Experts are delving into our physical and emotional health in search of the secret to a joyful life.
Recent research has shown that happiness and health go hand in hand. The happiest people tend to be the healthiest … or should we say that the healthiest people tend to be the happiest? Who knows which one comes first — but what we do know is that they're closely associated and can, indeed, create a virtuous circle.
Various fields — including sociology, anthropology, and epidemiology — have done comparative studies of different lifestyles. Most of the progress in studying happiness and lifestyle has come from socio-cultural studies, which tries to ferret out influential group behavior in a certain society or community. Epidemiology, which has also studied the subject, tends to look specifically for behaviors that may be risky to people's health.
One lifestyle decision often affects another, and we all know that at times they can reinforce each other; for example, if I stop smoking and do more exercise, I will probably eat better and experience an improvement in my mood. We can also fall into the opposite kind of dynamic, where one vice leads to another and to a decline in emotional and physical health.
Lifestyles and risk factors
The changes that societies have undergone over the past century due to technological innovation and new ways of structuring and organizing our lives have led to new ways of relating to each other and behaving. Consequently, we have adopted new lifestyles, which, to a great extent, explain an epidemiological transition that has taken place in recent decades, with the growth of non-communicable diseases as the primary causes of death and disability.
Former Canadian Minister of Health and Welfare Marc Lalonde proposed, almost four decades ago, that our health is conditioned by four factors: biological influences (genetic factors), the healthcare system, the environment, and our lifestyle. One of the most interesting contributions of his way of framing the issue is that, while a healthcare system requires a significant budget in order to influence people's state of health — which it does particularly by helping recover their health in the face of an illness — lifestyle changes can have a much more profound influence on people's well-being and quality of life. Rather than large budgets, the principle tools for fostering healthy lifestyles are education and promotion of healthy habits.
Investigation is making progress, but its application depends on me
The association between happiness and health is still being studied. It's possible that the happiest people live the healthiest lifestyles, which protect them from chronic illnesses, but at the same time, it's possible that being in good health is a source of happiness.
There is much yet to be learned, but what is clear is that health and happiness go hand in hand. Learning to cultivate joy, optimism, and gratitude through small daily actions, thus achieving greater levels of happiness and satisfaction with our lives, could favor not just our emotional health, but also our physical health. In the end, it's a matter of respect for our own bodies, for life, and for society.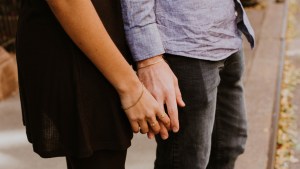 Read more:
An 8-decade study reveals the key to health and happiness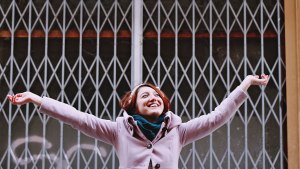 Read more:
Why gratitude is good for your health