These creative students took on a simple project to help save lives.
Students at Mercy McAuley High School in Cincinnati, Ohio, recently launched a creative project to promote solidarity and awareness around suicide.

According to the American Foundation for Suicide Prevention, suicide remains the 10th leading cause of death in the United States, taking 44,965 lives every year. For every death by suicide, there are 25 attempts annually. Young people, in particular, are vulnerable to suicidal ideation, and

suicide prevention in high schools

has been becoming increasingly common.

As part of The Fearless Initiative, students at Mercy McAuley collected 750 clothespins — enough for every student in the school to have one. The pins were decorated with messages such as "You're never alone" and "Jesus loves you" and distributed throughout the school.

Students were encouraged to pass on their pin to someone else after being "pinned" to help spread kindness, allowing little acts of kindness to open them up to compassion and support. It's a simple act, that didn't cost much, but it's often the little things that can make the biggest difference.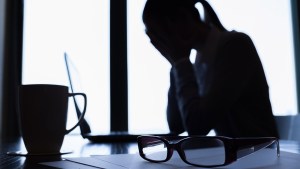 Read more:
A prayer for those who have lost their lives to suicide … and for all of us