A once-in-a-lifetime experience: celebrating the Birth of Jesus in the Eternal City.
It's fall again. Days are getting shorter, leaves are falling and many of us are starting to plan out Christmas trips before things get too expensive. For those of you interested in a Christmas pilgrimage, no city rivals the appeal of Rome, Italy, where the Pope celebrates Christmas Mass in Saint Peter's Square every year.
Enjoy these photos of Christmas in Rome: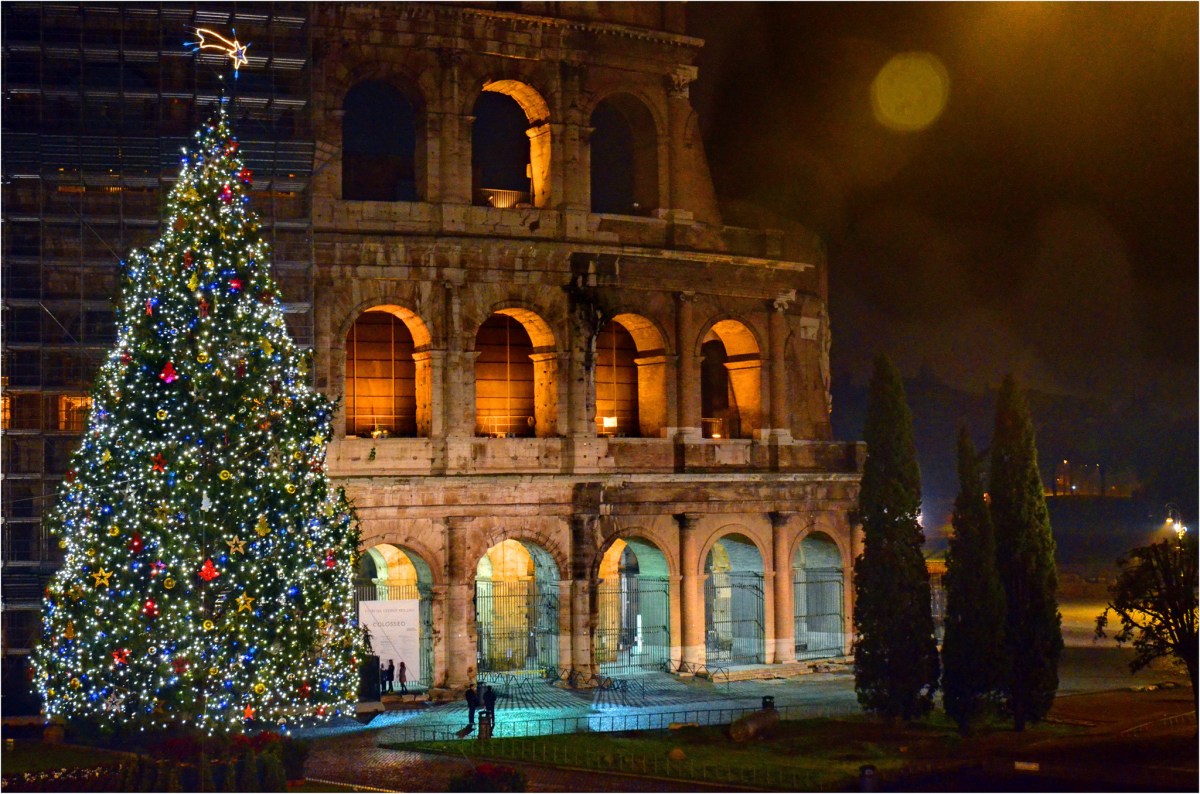 Launch the slideshow
Here are some not-to-be-missed sights when planning a Christmas pilgrimage to the Rome.
St. Peter's Square and St. Peter's Basilica
Why not start with the most famous Catholic site in the world? Built by Baroque architect Gian Lorenzo Bernini between 1656 and 1667, St. Peter's Square can host up to 300,000 people in its more than 300,000-square-foot area, encircled by two sets of colonnades topped by 140 statues depicting popes, martyrs and saints that helped build the Catholic Church. It hosts St. Peter's Basilica, considered a masterpiece of Renaissance architecture and Christianity's Mother Church, which is home to masterpieces such as Michelangelo's "Pieta" and the remnants of the 13th-century mosaic "La Navi Celli" by Giotto. Right beneath the main altar are the remains of St. Peter, the first pope in Christian history and one of Jesus' 12 disciples. But he is not the only pope that was buried in his eponymous square. The body of St. John Paul II rests under the altar of St. Sebastian in a side chapel of the basilica; the body of St. Pius X is visible under the altar of another side chapel. Several other popes are buried in the Vatican Grottoes, beneath the Renaissance basilica.