An open letter from a psychologist and devotee of healthy living, with some (easy-ish) tips to bring parishes in line with Church dogma on the gift of the body.
Dear Church Leaders,
I know there seems to be no end to the crises you have to confront, but I feel called to bring up another one. Here's the good news: Small, relatively easy steps are the only solution you'll need to make headway on this issue.
As you are probably aware, the U.S. is in the midst of an obesity crisis that is truly of epidemic proportions. Obesity is quickly becoming the biggest health crisis our country knows, soon to overtake tobacco use as the leading preventable cause of death. In the United States, the prevalence of pediatric obesity has more than tripled during the past 4 decades. One-third of adults today [worldwide] have high blood pressure, when in 1900 only 5 percent had high blood pressure. Two-thirds of all people are overweight or obese, including almost three-quarters of all men. The US is one of the unhealthiest of rich nations in the world. This lack of health is not only from a physical perspective, but also from a psychological and social one, as research clearly links obesity to a myriad of negative psychological and social outcomes that are only increasing.  
Meanwhile, by dogma, our Catholic Church is the No. 1 supporter of using our free will to honor God's design for our bodies and minds.
"The human body shares in the dignity of the "image of God": It is a human body precisely because it is animated by a spiritual soul, and it is the

whole

human person that is intended to become, in the body of Christ, a temple of the Spirit (USCCB 2014, para 363)."  

St. Paul made this similar point to the early Christians, "Do you not know that your body is a temple of the Holy Spirit, who is in you, whom you have received from God?"

St. Iraneous once stated, and St. Pope John Paul II later proclaimed: "The glory of God is man fully alive."
As clearly indicated in the Catechism, our bodies and minds are not idols to be worshiped, but rather gifts to be preserved and enhanced for kingdom purposes. This is why gluttony and sloth remain such grievous sins.
But, although the Catholic Church, by dogma, embraces the gift of life provided through our minds/bodies, in practice, many of our churches are complicit in the epidemic at hand.
At our own parish over the past number of years, I have been deeply saddened by the way in which the Friday fish fries seem to subvert the remarkable tenet of fasting that is part of Lent. Beyond the obvious spiritual benefits, there are numerous psychological and physical benefits to fasting when done responsibly, and yet when we as a parish serve 1,500+ calorie meals (with dessert) to our congregation (and others), it feels that the spirit of fasting has left our building.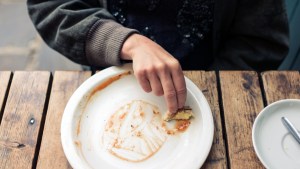 Read more:
7 Reasons you should give intermittent fasting a try
Beyond Lent, we repeatedly use the sale of cheap, high-calorie, and very unhealthy foods as fundraisers within our schools and parishes. I understand that it is difficult to find reliable ways to raise money, but the repeated use of these types of fundraisers means rarely a week goes by that some dedicated parishioner could not be filling himself with unhealthy food, all in the name of supporting our church.
I realize that overhauling the whole system is impossible. But I have a few initial ideas that I think could begin this process.
1. It is important that all people in leadership positions in a parish are appraised of the current health situation and how church dogma supports the pursuit of health habits. Although there will undoubtedly be disagreements and different perspectives, utilizing basic, highly researched information and clearly agreed upon theological ideas would be a good start to further discussion.
Read more:
3 Ways to clean up the Church, from St. Robert Bellarmine
2. The next step would be to consider ideas about embracing a healthy ideal while still respecting time-honored traditions at a particular parish. For example, in regard to the ubiquitous fish fry, different types of meals could be offered, including a sacrificial option (e.g., a simple meal of rice and steamed vegetables) for those who would like to participate in the community (but not the culinary excess) and honor their desire to fast, while also enjoying the company of others. Other opportunities could be to look at tasty yet reasonably healthy ideas for other food-based fundraisers that might have a wide appeal.
3. Many parishes have people who have gardens or farms where they grow a variety of vegetables, some of which likely go to waste. It would be wonderful if parishes had a "farmer's market" on Saturday or Sunday (after Masses) where parishioners would simply give away excess produce, or sell them with all proceeds benefiting the parish.
4. We should maximize the outdoor (and indoor) space that many parishes have in a way that encourages natural and healthy activities. It could be as simple as growing hydroponic plants in an entryway or cafeteria (maybe even expanding it into an outdoor-shared garden!). It may include having an outdoor area with picnic tables that could be used by families for gathering while the kids play on the fields or playgrounds. Trees and shrubs (of appropriate size and variety) could be planted at various points throughout the parish space, further enhancing what might already be outdoor resources not fully used. Ultimately, there are many ideas that could remind a congregation on a daily basis about the tremendous gift God has given us with our minds/bodies and in the natural world.
Read more:
Why are Catholics so notoriously bad at fellowship?
Ultimately, all of this involves a degree of effort, openness, and enthusiasm that would take time and courage. I know that sometimes, we are just trying to survive and make ends meet; however, in the process, we might find that there were opportunities missed along the way.
Thanks for your consideration.
Jim Schroeder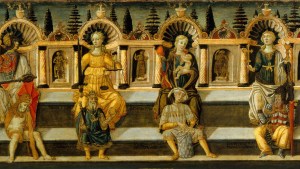 Read more:
Struggling with sin? Practice the opposing virtue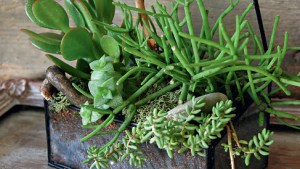 Read more:
According to NASA, you can clean the air in your home using these plants