5 Cafes around the United States serving faith, fellowship, and a way to help others
Across the United States, Catholic coffee shops are helping the Church save souls and serve those in need one cup at a time. If you're looking to savor a cup of good coffee and contribute to a good cause, these establishments are worth checking out.
St. James Coffee
Located in Rochester, Minnesota, St. James Coffee claims as its mission "to be a place where people encounter Christ and his Church." They also care a lot about the coffee, buying fair-trade beans that come from small farms and cooperatives committed to sustainable farming. Chai tea is also available. The shop hosts lectures on Scripture and theology and even organizes pilgrimages to the Holy Land. (See Aleteia's previous story here.)
Holy Grounds Coffee and Tea
Holy Grounds is a ministry of the St. Monica Catholic Community in Santa Monica, California, that aims to provide "second chances" for ex-offenders who have been released from prison. Merrick Siebenaler, director of marketing communications at St. Monica Catholic Community, told the National Catholic Reporter that it's also a way parishioners can invite people to church in a more informal, less-intimidating setting. Bibles and rosaries are sold at the shop.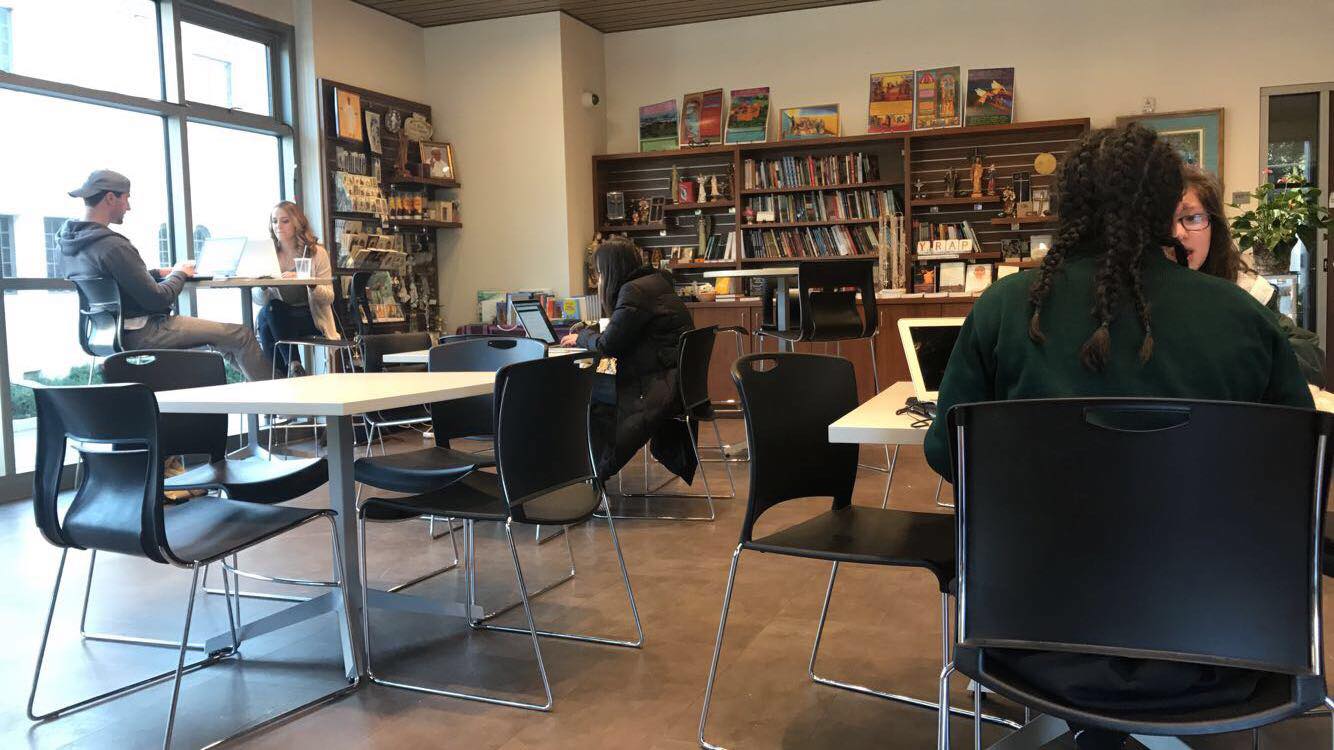 Ignatius Café
Los Angeles is home to Ignatius Café, a nonprofit sponsored by the St. Agnes Korean Catholic Church. Fr. Robert Choi, the pastor, told the National Catholic Reporter that the café was about bringing God to all people. "Since God is open to all people, the church must be open to the public," he said. The shop also puts into practice the principle that as Catholics we should be "finding God in all things"—including coffee, according to Fr. Choi.
Ignatius Café brews a cup of community at St. Agnes Korean Catholic Church in Los Angeles. https://t.co/nFqTibsM1Hpic.twitter.com/aKeLqbTsL7

— Jesuit News (@jesuitnews) May 7, 2018
Cultivate Coffee and Tap House
This Ypsilanti, Michigan, coffee shop donates its profits to local and international charitable causes. Co-founder Billy Kangas is a former Protestant minister and Catholic convert who views the shop as his way of being pastoral as a layperson in the Catholic Church. "It's opening my heart to be more authentically evangelistic, to engage in the New Evangelization with my whole life," Kangas previously told Aleteia. "My love of coffee is deeply connected to my love of ministry."
The Refuge Café
Located in Phoenix, The Refuge Café is an outreach effort of the Catholic Charities Community Service. All proceeds benefit Catholic Charities and the café also participates in workforce development for veterans. Even if you can't make it to their main location in Phoenix, the café has made it easy for you to connect with them by opening an outlet at the Phoenix Sky Harbor Airport. Be sure to find them in Terminal 4 next time you are flying through.