At the crossroads of religion and pop culture, this priest takes to heart being in but not of the world.
Fr. Christopher Ortega is a parochial vicar of St. Teresa of Avila Parish in Albany, Georgia, but he's known well beyond his parish walls as a blogger and a host of Casual Conversations.
He enjoys fitness, traveling and pop culture, and his fans follow his adventures on Instagram, Facebook and Twitter.
We asked him to tell us about his history, his mission, and his life. Here are excerpts of our conversation:
Tomek Grodecki: Some people would describe you as a geek-priest. How do you feel about that?
Fr. Christopher Ortega: A geek-priest? I guess I am one (laughs). I'm a priest, but it doesn't change my personality. As a priest, and especially as a diocesan priest, I am meant to be IN the world but not OF the world.
As a diocesan priest, I am meant to have one foot in the world and walk with people all the while have the other foot in the spiritual life with the Church and Jesus. I want to show that you can be in the world but not of the world and that is basically where I come from. I enjoy it, I have fun, but I want to make sure I have my focus.
Do you think that using pop culture and social media can be a form of New Evangelization?
Yeah, definitely. A few years ago, a book came out called The Church and New Media, by Brandon Vogt, and in it, the book stated that blogs, YouTube, podcasts are the new frontier.  … This is where people are going right now. It's a way to be a pioneer with evangelization – to proclaim and claim Christ in that area.
How did you come up with an idea to share God's Word through the internet?

It just happened. … Instagram started to come out and then Twitter; I thought: "OK, that might be fun." I shared it with my family, with a couple of friends. Little by little they were sharing it with other people from the Church and their friends.
I was not doing anything different. I was doing funny [things] and yet … I was doing what I would do as a normal Christian. I love God. I also love talking to young people about God and making them understand something beautiful.
When I was a teenager, I experienced a difficult time understanding why people sounded bored when they talked about God. I would listen to them and wonder: "Why don't you get excited? God is powerful and God loves us!" I think that is what motivates me when I talk about the faith. I want them to know it's relevant and you can have fun as you grow in your faith.
It's unusual for a priest to be a superhero fan and an avid cartoon watcher. How did you get into pop culture?
Just because you're a priest does not mean that you do not have your own character. You can still have a hobby to enjoy. You can enjoy skateboarding, hiking or anything. I adore St. John Paul II, who loved hiking. Growing as a child, I always liked cartoons! (smiles) I always liked Teenage Mutant Ninja Turtles, Spider-Man, Superman … and that desire was always there. Just because I'm a priest does not mean that I will stop liking it.
When you look at the stories of superheroes, or even cartoons, you can see that in pop culture there is something about characters. They are searching for something. They're searching for meaning. They want to know who they are. They want to know who they are with their superpowers. And that's the story of the human person. We want to know who we are.
Launch the slideshow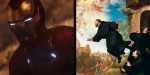 Read more:
If Marvel's Avengers were saints


Aren't you afraid that some materials presented in pop culture may be inappropriate for Christians?
Just because something is inappropriate in pop culture does not mean that all of pop culture is bad. … Yes, popular culture contains violence, hidden messages and some other things that are not good. So as Christians we need to learn how to look for the good. God is everywhere. You need to go into the battle to show where the good is found.
Making references to superheroes, as a priest or religious brother or sister, we can comment on their struggle. We can comment that sometimes these characters, like Superman, show that their sacrifices are just like what Jesus did in reality. Superheroes go into the darkness in search of the goodness that is hidden somewhere there. It is the same thing with pop culture. You go into areas of pop culture and look for the good, ultimately to show that God is there. …
We can see on social media that you spend some time at youth camps. You seem to have a lot of fun while doing that. How do you engage young people to get back to the Church? 
… I guess you need to meet them where they are at. Go to them. Go to them and let them ask you questions. They may like sports, computers, cartoons, games … You need to be smart and walk with them and be interested in the things that they like.
Really, teenagers are thinking about so much … They have questions and we need to be able to journey with them in search of those answers. It's possible to journey with them in this life and have fun! We can accompany them even when they aren't doing well. …
They want to know that they have a purpose, that they have a place in life. When we reach out to them, when we become childlike ourselves, when we engage with them, they begin to realize that there are people that care and that Christ cares for them. And though we do this, we can still be mature and responsible.
I would also call you a pilgrim. You travel around the world. We can see your posts from Mexico, the United States … Do you see differences in Christianity (or Catholicism) between countries?
Yeah, there are differences according to the culture. It depends on the history of the country. While I was visiting Australia, I got to know that it's hard to be faithful there while everyone's against Christianity. It's also very, very anti-Catholic.
There are generations of young people that do not know the basic message of Jesus, they do not know who He is. They do not know that God loves them. And to hear "God loves you personally" – changes lives. I've heard a recent story of some young people who left from a retreat crying because they found out for the first time that God loves them. They've never heard that before.
When you go to Latin America – they know that God loves them. They have a strong faith community.
Here, in the United States, we've lost a couple of generations but there's a movement to reach out and the young people are getting excited again.
In Australia – we need to begin with the message from the beginning. I'm aware that in some Latino communities that I work with, they know God is good, but they don't know who Jesus is or why he is important.
It does depend on the country and it depends on the culture. It's really beautiful to see the same message spread differently from place to place.
Speaking about the tradition – have you noticed any differences?
There are different traditions. In Mexico there is a tradition of November 2. It is All Souls Day but it is affectionately known as Day of the Dead. The people will go to the cemetery and they will bring the favorite food of their loved ones, they will socialize, eat together, and pray for the dead. Here, in the United States, Americans would never do that, unless they have a Mexican heritage.
There are traditions that are different according to the culture. I remember hearing from Polish friends that in Poland there are walking pilgrimages to Our Lady of Częstochowa. People will walk seven days through towns and camping out, as they make it to the shrine of Our Lady.
Here, in the United States, you don't have anything like that. You don't really have walking pilgrimages. … In my country, conferences are really big. Thousands of teenagers attend them every summer and these seem to be part of our recent history.
A few years ago you visited Poland and attended the World Youth Day. How do you feel about this trip and WYD?
I … loved it! I've been to Poland many times before. I love Poland, so to be able to go back to World Youth Day was very exciting. To be around Polish people, to be with many young people from around the world. It was so exciting to have that experience.
This is the first time I went to World Youth Day as a priest. The last time I went to WYD was in Canada in 2002. I was a regular missionary and I had gone as a volunteer to help. So to be back as a priest was really beautiful for me; to have other priests, to have the pope there … I don't know how to explain it – to experience the culture, different people, the beautiful churches and the Polish land that I love, it was just a great trip.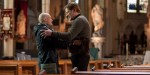 Read more:
Now streaming: 'Broken' offers up Sean Bean's poignant portrayal of a Catholic priest