All the charitable works he did sprang from a deep prayer life.
St. Vincent de Paul was a holy priest of the 17th century who had a deep interior life that informed his many charitable works.
In fact, he put prayer above all his exterior deeds, and sought to improve his relationship with God before tending to the needs of the poor.
Here are several quotes from St. Vincent de Paul that relate some of his advice for those seeking to deepen their own prayer life.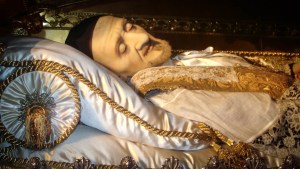 Read more:
10 Quotes from St. Vincent de Paul that will rock your spiritual world
Read more:
7 Christian meditation aids for beginners