It's not just another soccer run; we're driving into the future.
What can God do in your life with one Bible verse a day?
Subscribe to Aleteia's new service and bring Scripture into your morning:
Just one verse each day.
Click to bring God's word to your inbox
[Author's Note: Please read this article to the same tune in which it's being typed: The Star Wars theme song, pounded out by my 12-year-old son on our piano pretty much all the time lately – Dun -dun- da- da -da – daaa– daaa- da …]
"You have no choice, Mom," A pint-sized Darth Vader begged just now with a glowing light saber in hand, "you have to be our Princess Leia."
And wow! My destiny was announced without warning! So I ransacked the attic to find a pair of side-bun earmuffs (in sparkly purple), because – let me tell you – never before than in this moment with the theme song pounding and about a million tiny Storm Troopers zipping through my living room have I known with absolute and complete certainty (at least in regard to the meaning, purpose and mission for my life): I. Have. Arrived.
But you know what? I actually feel this way all the time. As a mother to seven growing sons and an auntie whose house has the most corn dogs, I regularly find myself peering into the rear view mirror of my extended-sized van to see the freckly faces of the next generation. I'm looking at little boys who are going to be dads and priests and plumbers and rocket scientists and forklift operators. I'm looking at teens whose voices are changing and who are forming their ideas about women (at least in the case of my own boys) solely from me.
To say it's an honor to be their Princess Leia is an understatement.
I'll never forget the day this summer I wound up taking 10 boys under the age of 13 to the lake. The generally supportive and fun comments from strangers  – "gee, you're outnumbered" and "please tell meyou at least have a female dog" — fly at me often. Sometimes folks comment on the hard work of it all (something I don't make light of, as anything meaningful in life is hard), but one thing I generally don't think folks understand is this: I'm holding the future in the palm of my hand. And it's a thrill.
"Come gather 'round people wherever you roam …"
This Bob Dylan song came on as we drove to the dentist the other day, and our 10-year-old philosopher grew misty-eyed: "He's right," Simeon said, "you shouldn't criticize what you can't understand."
And just like that – an ordinary van ride on an ordinary Tuesday afternoon turned into a life-shaping discussion for us all (including me).
So that's the honor part of 10 boys in a van. As far as the glory – I did mention that I'm wearing sparkly purple side buns, right?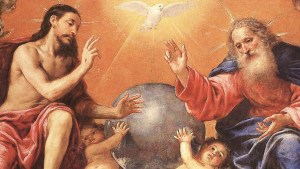 Read more:
The Trinity's tips for your family
While the glory part of being Princess Leia to these leaders of the next generation shouldn't need explaining, I'll elaborate anyway because we live in a strange day and age where many folks have lost sight of the importance and the joy in raising children (not just facilitating or watching them). We're inundated by messages in the media that any sort of traditional marriage, especially a traditional Catholic marriage, is a place of peril. [Another Note: While I love Star Wars, Hollywood seriously needs to get over this miserable Angela's Ashes thing already. How about a feature film on me – an Irish Catholic woman with a lot of kids who are all happy; also – ahusband who isn't drunk … Imagine that! Here's another shocker – we're not even destitute or dressed in rags and neither are any of our many Irish Catholic friends. Actually, we're having a blast – working hard, and laughing like crazy about our kids every day.]
But even worse than any negative depictions about traditional marriage and motherhood spun by Hollywood is the commonly held fallacy that anything hard in life is not worth doing. And yeah, raising kids is hard work, but it also brings with it an eternal reward and a satisfaction unlike any other.
C.S. Lewis succinctly affirmed my vocation when he said:
The home maker has the ultimate career. All other careers exist for one purpose only – to support the ultimate career. (pg 447-Letter of CS Lewis 1988 ed.)
Combine the above sentiment with one of my favorite lines from Teddy Roosevelt and you'll understand why 10 boys in a van is nothing less than a glorious Chitty-Chitty-Bang-Bang ride into the future:
A soft, easy life is not worth living, if it impairs the fiber of brain and heart and muscle. We must dare to be great; and we must realize that greatness is the fruit of toil and sacrifice and high courage … For us is the life of action, of strenuous performance of duty; let us live in the harness, striving mightily; let us rather run the risk of wearing out – than rusting out."
Something else pretty glorious – being rescued by an 8-year-old Luke Skywalker just in time to make supper. Oh and you better still be reading to the tune of the Star Wars theme song because I haven't had a break from that thing for weeks. Yes, he's mastering it for the recital. Yes, the recital isn't for another month. Yes, he's at the crescendo: DA-DA-DA- DAAAAAA– DAAAA- da-da-da- dunnn …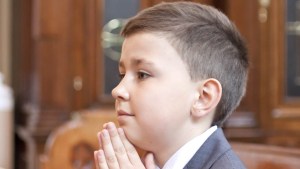 Read more:
How one mom got her priest on board to make confession a family-friendly affair