When you are short on time, say these heartfelt prayers composed by the Little Flower.
St. Therese of Lisieux is one of the most popular saints of modern times, and much of that popularity has to do with her simple spirituality. She encouraged others to follow the "little way" to Heaven that sets the heart at ease and makes holiness in everyday life more attainable.
In preparation for her profession as a Carmelite nun, Therese composed several small aspirations, short prayers that expressed the deepest longings of her heart. They are simple, but reflect a soul that desires to be united with God.
If you find it difficult to pray for long periods of time, try saying these short prayers throughout the day. They can help you follow Therese's "little way" and lead you to a deeper relationship with Jesus Christ.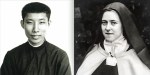 Read more:
Miracle in Vietnam: When St. Therese appeared to a man and taught him to be an "apostle of love"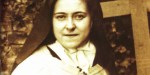 Read more:
How to deal with distractions during prayer, according to St. Therese of Lisieux