He's been doodling since grade school, but now the Holy Spirit has him working to spread the message of the Church's heroes.
What can God do in your life with one Bible verse a day?
Subscribe to Aleteia's new service and bring Scripture into your morning:
Just one verse each day.
Click to bring God's word to your inbox
Michael Thimons, a Catholic artist and alumnus of Franciscan University of Steubenville, has launched "Saint Snippets," a new illustrated feature for Catholic publications.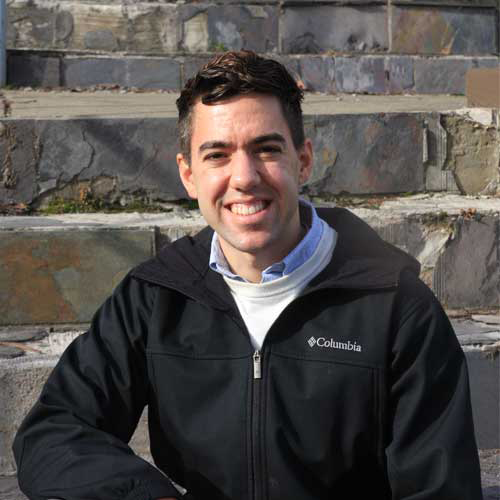 The Pennsylvania resident creates the snippets himself; they feature a colored illustration, a short biography, and inspirational quote of a saint whose feast day is during the week of publication.
Aleteia asked him to tell us about himself and his ministry.
What is your background?
I was born and raised in Pittsburgh, Pennsylvania. Being the eighth of 10 children in a devout Catholic family, I was blessed with many incredible people to look up to who helped raise me in the faith. My dad was an auditor, but he knew that his most important job was to be a loving husband and father. He would lead us in the nightly Rosary, following the example of his parents. All 10 of us children went through Catholic schools and universities. We all continue to be practicing Catholics and those of us who are currently working, work for the Church in some way.
How has attending Franciscan University of Steubenville benefited you?
I graduated from Franciscan University in 2013. While I was there, I majored in philosophy and theology and minored in communication arts. I was amazed at how our Catholic heritage is so rich and how the treasures of our faith are so simple, yet deep and inexhaustible.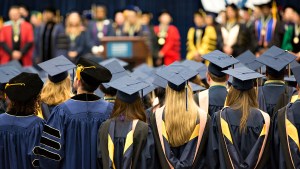 Read more:
4 Reasons to go into debt for Catholic college
While I learned a lot about God through the classes at Franciscan University, I learned even more about Him through the students. While on campus, I developed deep friendships which called me on to greater maturity and holiness and to a life animated by the Holy Spirit. Through the university, I went on mission trips to Romania and the Bronx, which reaffirmed for me St. Francis's realization that it is in giving that we receive.
Tell me about your interest in art, and how you developed this skill.
I have been doodling for as long as I can remember. When I was in grade school, I kept a book of illustrations called "People of the Week," in which, once a week, I would draw people based on birthdays, anniversaries or other events that happened during the course of the week. I continued these drawings for five years and eventually had a deep impression that I should draw weekly saints for Catholic newspapers. Upon graduating, I found the time to launch this vision.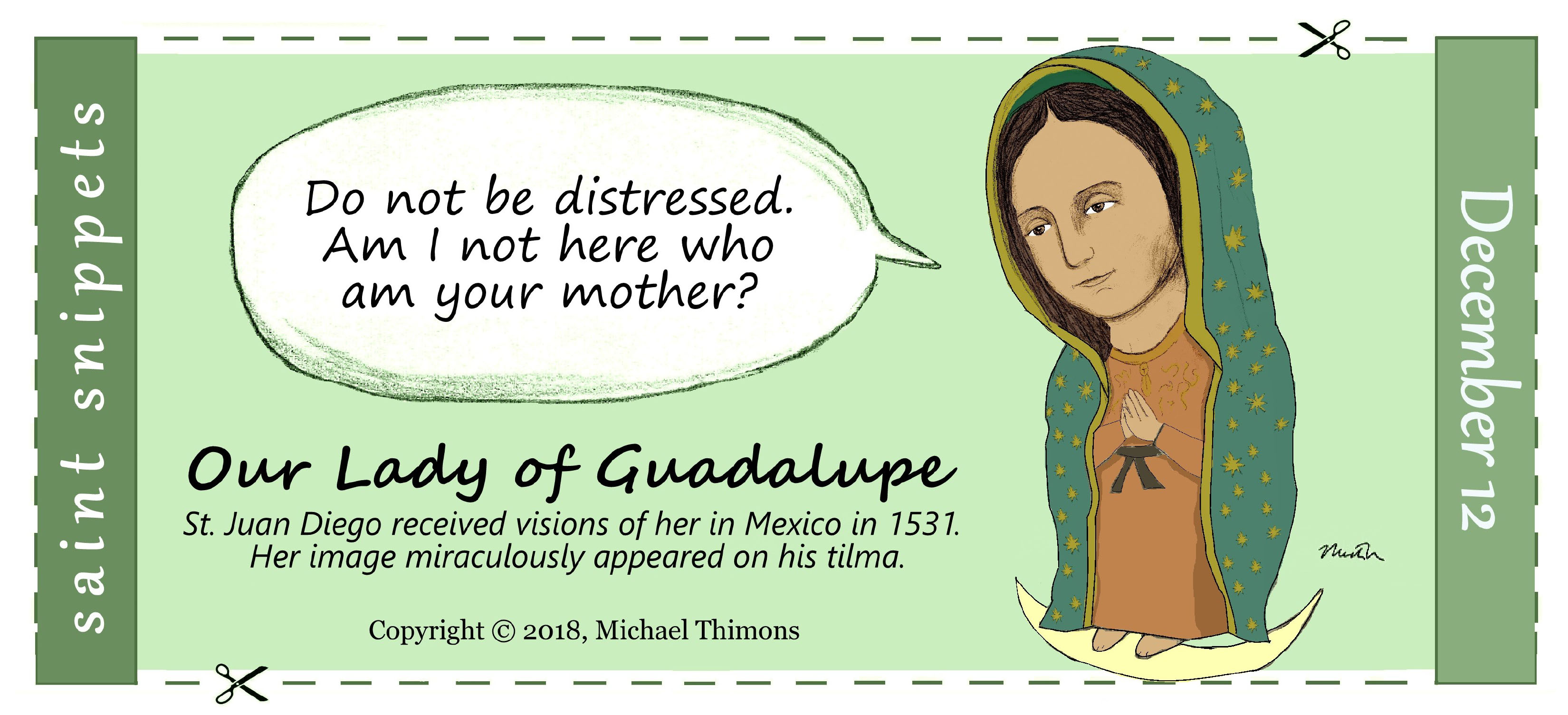 Tell me about your focus on saints, and how you developed Saint Snippets.
I decided to focus on sharing the saints because I was fascinated by the multitude, uniqueness, and diversity of the saints. Sometimes we are under the impression that to be a saint you have to fit into a cookie cutter mold and lose what makes you unique. Yet, this is not what holiness does—this is what sin does. Sin, though often glamorized by society, ultimately makes us dull and bland. Then you look at someone like Mother Teresa, Pier Giorgio or John Paul II and you realize that sanctity, on the other hand, is something exhilarating and attractive, and it allows us to flourish. It takes nothing away.
In 2014, my weekly saint cartoons were first published in The Messenger, the newspaper of the Diocese of Covington, Kentucky. They were called "Saints for the Week." The layout and style has developed gradually over the years as I have tried to implement the good suggestions of various publishers. In 2018, I felt the Lord calling me to change the name to "Saint Snippets" and design it in such a way that would invite readers to "snip" the saint drawing and quote from their newspapers.
How has your work been received?
There has been a very positive response to my work, which I take as confirmation that this was certainly the Holy Spirit's idea and not mine. In addition to diocesan newspapers, the Saint Snippets are now also being published in the National Catholic Register, various Church bulletins as well as many Catholic grade school newsletters. Teachers have commented on how much they enjoy the feature.  They have said that learning a lit bit about a saint each week intrigues them to learn more. One newspaper reader shared with me how he has been cutting out my saint drawings for years and now has an extensive compilation.
What is your hope for Saint Snippets?
My hope is that upon seeing these drawings week after week, Catholics may rediscover the rich heritage we have in the saints and the hope of heaven for which each of us was created.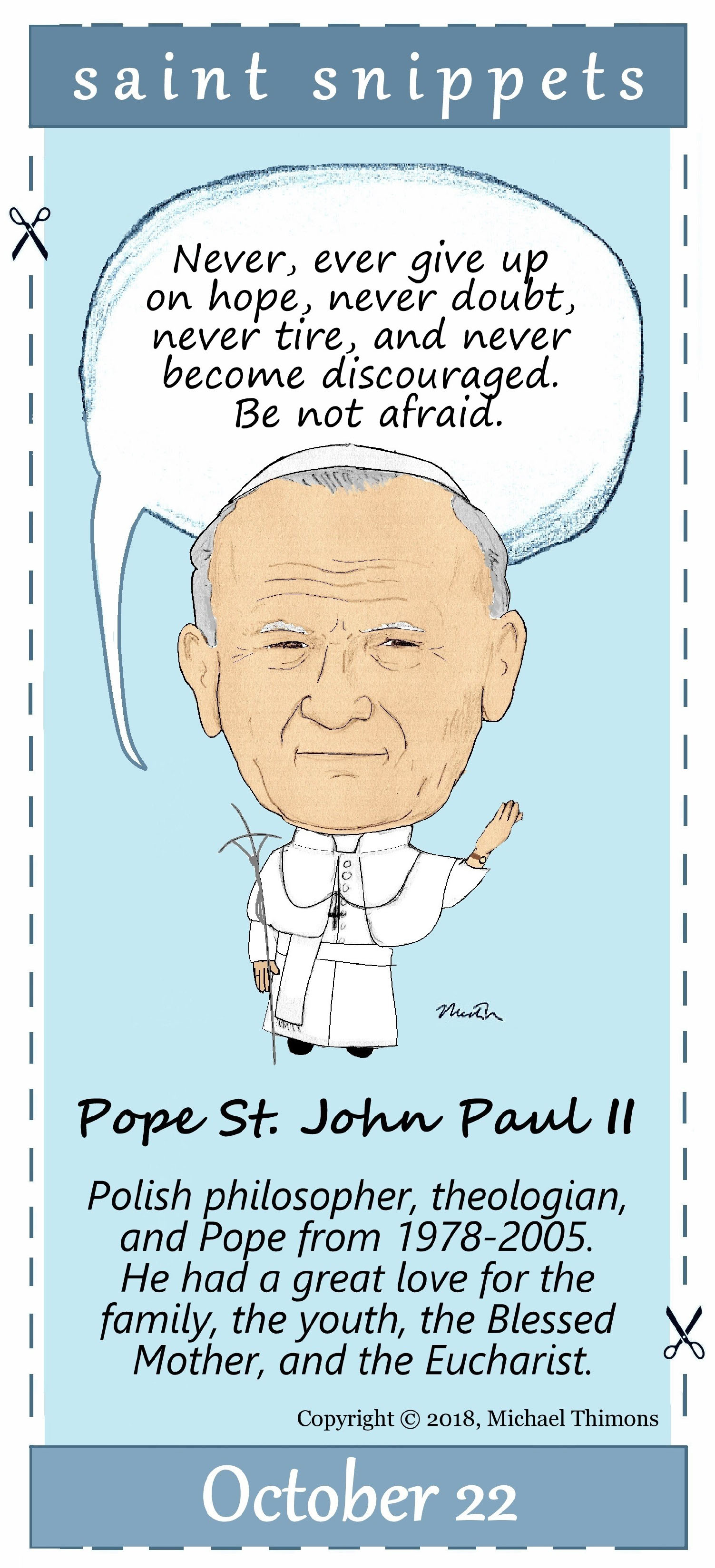 The Church is certainly going through some challenging times right now, but in the midst of this, I believe the saints are cheering us on to keep running the race and fighting the good fight. God has specifically chosen us for this time to be his witnesses to this generation. So let's remain faithful, sustained by the sacraments and by the prayers and the heroic example of those who have gone before us.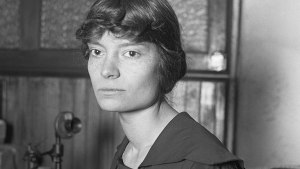 Read more:
Dorothy Day, Bishops, and the Church