It was hand-hewn out of a rock hillside by Benedictine monks in the 12th century.
The French village of Aubeterre-sur-Dronne, a commune in the Charente department in the Nouvelle-Aquitaine region of southwestern France, has been listed as one of the most beautiful villages of France since 1993. Part of its beauty lies in its architectural treasures, including the 11th-century Chateau d'Aubeterre, literally Aubeterre Castle, and the spectacular Church of Saint Jean, one of the largest underground churches in the world.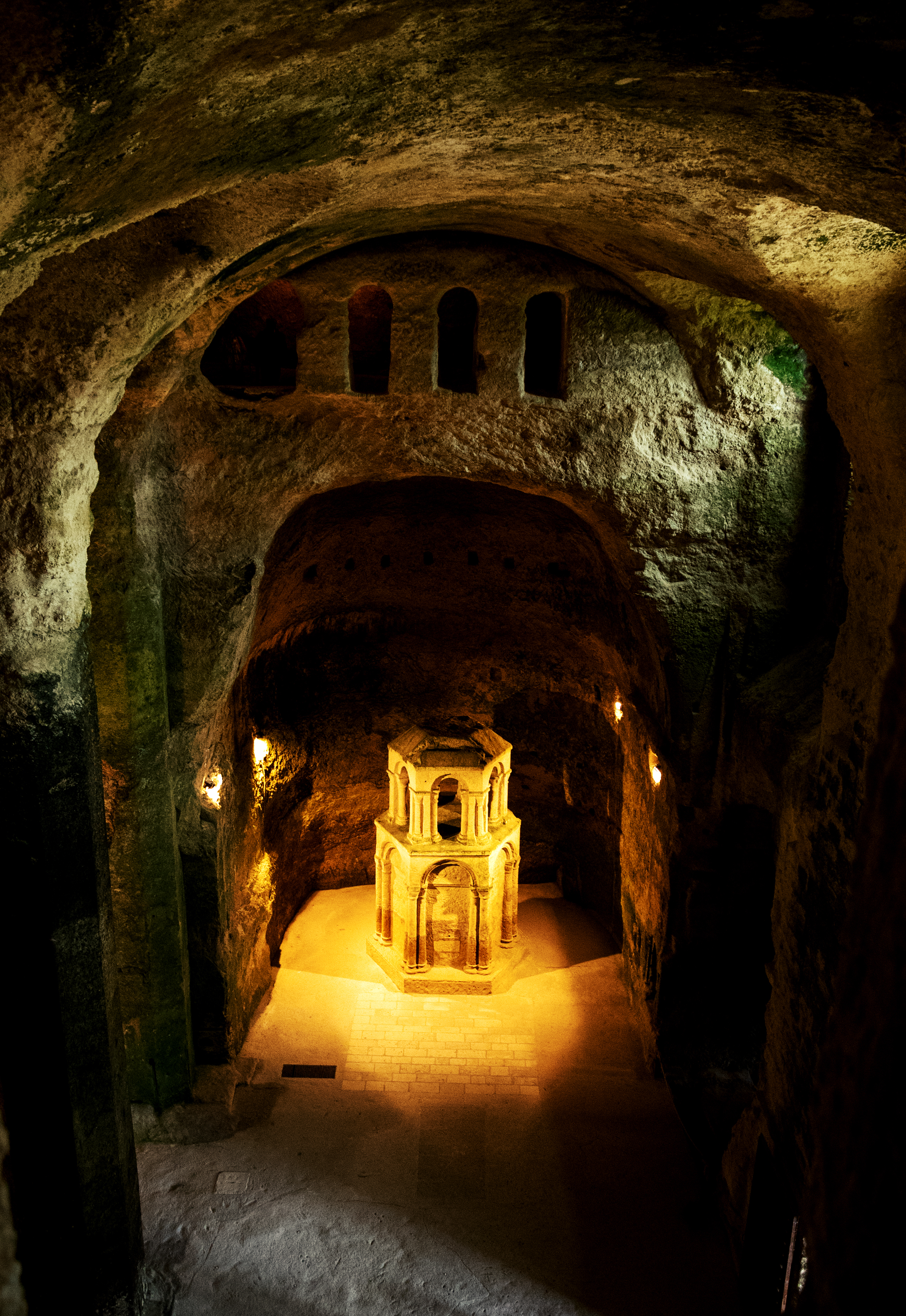 The origins of "L'église souterraine Saint Jean," literally "The Underground Church of Saint Jean," probably lie in the 11th century, when the concept of carving churches out of rocks was introduced by knights who had saw "rocky churches" in the Holy Land.
However, according to some historians, the roots of Saint Jean are even more ancient, with some dating the baptismal pool in the central nave as far back as the 4th century. What's certain is that the way the church looks now, including a 20-foot stone reliquary, a cave of relics, a baptismal font decorated with a Greek cross, and a crypt, was the product of the work of Benedictine monks who expanded an existing underground structure during the 12th century by carving the limestone hill by hand.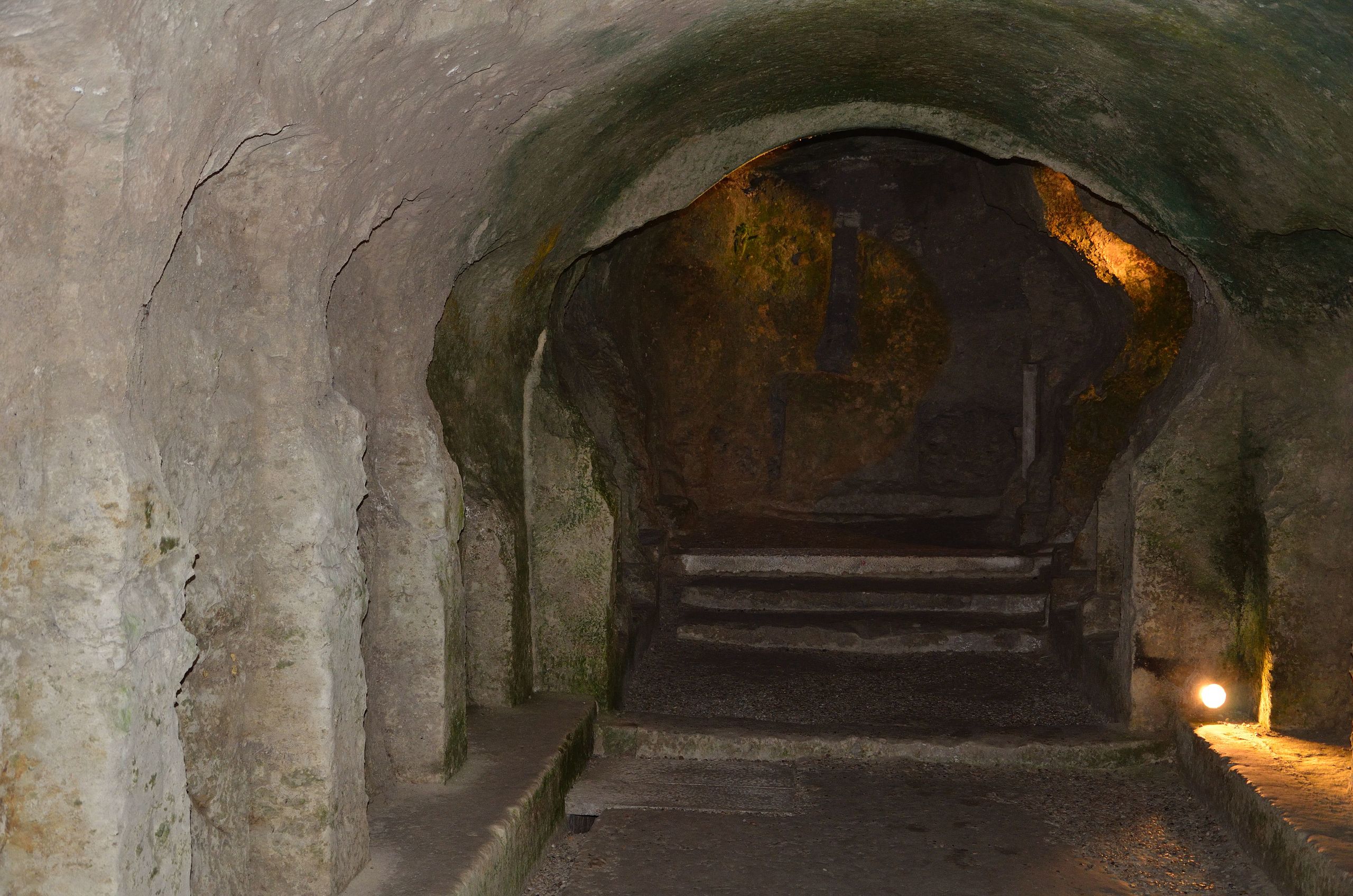 At the time Saint Jean was home to a community of Benedictine monks who were disciples of St. Maurus, the first disciple of St. Benedict of Nursia, who founded the order in 529. Judging from its structure, which is composed of three naves divided by two massive columns rising up to a nearly 600-foot ceiling and a series of pits carved out of the limestone walls, the church was used both as a place of worship and for the storage of religious artifacts. Indeed, some historians have argued that Aubeterre was one of the stops of the "Camino de Santiago" (Road to Santiago) during the 12th century, so pilgrims would stop to pray in front of the relics before continuing their journey to Santiago de Compostela.
Today, visitors can have the best view of the pits and of the main reliquary, located in the apse of the church and built according to Romanesque style, by climbing through the back wall through a winding staircase that leads to narrow top passages featuring a series of windows and overlooks.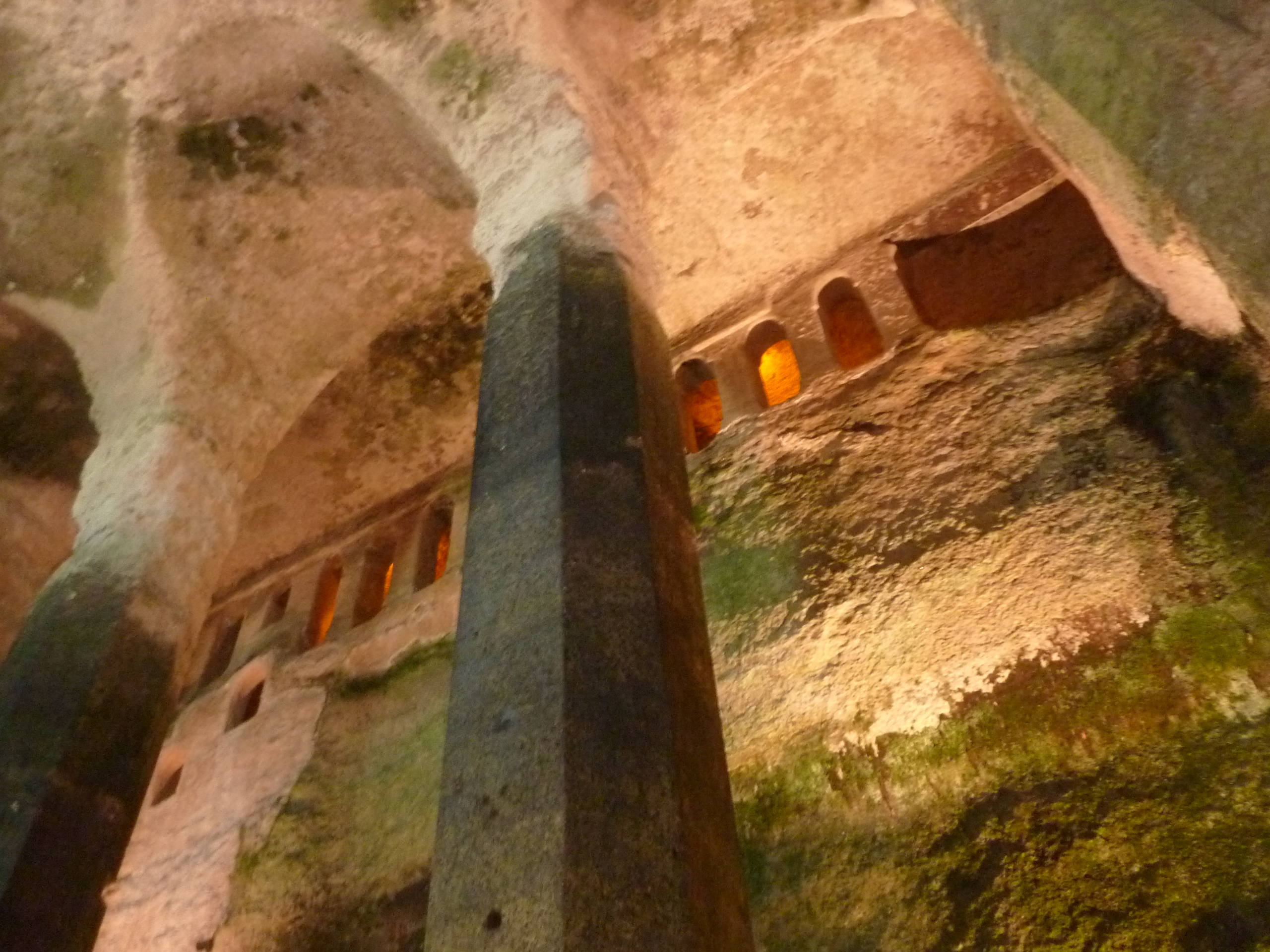 But Saint Jean's treasures do not end here. In 1958, an ancient necropolis was discovered behind a door carved in the rock in the main nave. The exact dating of the necropolis, which hosts 80 sarcophagi sculpted from the limestone walls by hand, is not clear but it has been speculated that it could have been created in the pre-Christian era. Finally, the "église souterraine" church also hosts hundreds of stone tombs, carved in rock, hosting the remains of the Benedictine monks that carved it into life.