Knowing how to lose gracefully sets us up well to weather life's storms.
What can God do in your life with one Bible verse a day?
Subscribe to Aleteia's new service and bring Scripture into your morning:
Just one verse each day.
Click to bring God's word to your inbox
In early September, we witnessed how Grand Slam championSerena Williams lost to a 20 year-old Japanese-Haitian tennis player named Naomi Osaka at the women's final of the U.S. Open. A controversy arose when Williams, frustrated at receiving various penalties and code violations, threw her racket on the court so forcefully that it broke. By the end of the match, Williams had accused the chair umpire, Carlos Ramos, of sexism, asserting that men are not treated in the same way for harsher language and behavior on the court than hers, and she declared that her protest was for all women.
The world of sports was divided after her statements: Some agreed with Williams and protested that the treatment of male and female athletes should be equal. Others denounced her verbal attacks as a tantrum, highlighting how unfair it was to subject the new champion Osaka to this intense controversy.
Regardless of the virtues of the two positions and the side we might take, events like these are an ideal opportunity to educate our children on the virtue of good sportsmanship, and to discuss the attitudes they must have, both on and off the court.
Many world-renowned athletes have become heroes and role models for our children, and with good reason: They are people who have set high goals and achieved them based on hard work and effort. We can be a bit disconcerted when we witness these heroes demonstrating attitudes of poor sportsmanship. However, it gives us a chance to talk with our children and youth about the proper handling of impulsiveness, the appropriate control of our emotions, and the impact that our actions can have on others.
It can be quite difficult, especially for the young, to react to what, is or appears to be, an injustice — and in sports this happens quite often: a wrong decision by a referee or an unfair penalty are some of the challenges that must be faced in any sport. The important thing is that our children learn how to respond to real and perceived injustices. That requires that they recognize and always remember that referees and umpires are also human and can make mistakes, too. We can remind our kids about the times when they've made a mistake in judging a situation or a person's actions, to help them better understand that this can happen to anyone.
In addition, we must teach them how to respond well to an injustice: They must learn to state their case and point of view, but to do so in a respectful manner, especially when addressing anyone who holds a position of authority over them. It's not so much a matter of simply ignoring what can be corrected or reversed or needs to be called out, but of being able to defend one's position in a way that is appropriate and without tantrums or insults that only weaken your argument and position.
Our children must also understand that there is a clear difference between an objectively unfair action on the part of another, and the subjective frustration we might feel when things don't go our way.Regarding the latter, it's important not to look for excuses or blame others. Our frustration is real and valid, but we need to learn how to deal with it, knowing that others are not always to blame for things that sometimes go wrong.
Finally, we must help them see that learning how to be a good sport rather than a sore loser — whether we win or lose — not only makes us better people, but demonstrates an attitude of respect and consideration for others.
It's important to "get out of our heads" and to understand that not everything revolves around us. Therefore, people around us, especially the person right in front of us, also has a right to compete and to win or lose fairly. Exhibiting good sportsmanship in word, demeanor, and behavior makes us better as individuals and shows others that they are as valuable in our eyes as we are – even if during the competition they are an opponent to be defeated.
Read more:
Can sports bring kids closer to God?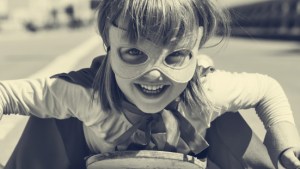 Read more:
How to become a good-humored person