Palliative care can ease the suffering of the terminally ill, but it should be a standard, not a luxury.
What can God do in your life with one Bible verse a day?
Subscribe to Aleteia's new service and bring Scripture into your morning:
Just one verse each day.
Click to bring God's word to your inbox
Just about everyone has seen a family member, relative, or friend suffer a serious or even terminal illness such as cancer or heart failure. When the illness, or the treatment to cure it, involves serious discomfort to the patient, sometimes the health care provider will mention palliative care. For many people, the next question is: What is palliative care, and how will it help — especially with a terminal illness?
Palliative care is a specific form of medical care, designed to alleviate the suffering and stress of a grave or life-threatening illness, effectively offering patients better quality of life. Palliative care is used together with other forms of therapy to alleviate physical symptoms and to offer emotional and social support to patients and their caretakers.
It's important to note that palliative care and hospice care are not the same thing; hospice care is specifically for people who are considered near death (usually with a life expectancy of no more than six months), whereas palliative care can be offered to a patient regardless of the likelihood of imminent death.
In recent years, palliative care has been the focus of a growing number of studies, and the results have generally been encouraging. For example, in one recent study, researchers followed 160 hospitalized patients for several weeks while they underwent bone marrow transplant surgery to treat cancer. This treatment involves difficult procedures that can cause both physical and emotional stress. The patients were randomly assigned to receive either standard medical attention or palliative care in addition to standard care.
The results of the study were clear: after two weeks in the hospital, when the treatment began to become more burdensome, the patients who were receiving palliative care reported experiencing fewer symptoms, less of a decrease in quality of life, and less depression and anxiety, as compared to those who received only standard care.
Another study, a meta-analysis, went over the results of 43 studies of palliative care. The analysis included nearly 13,000 adults with serious illnesses and more than 2,400 caretakers. The research team found that palliative care improved quality of life and symptoms, but not the survival rate.
These two studies are just a taste of the work being done which shows, on the whole, the significant benefits of palliative care for seriously ill patients. "We need to find ways of integrating palliative care concepts in patients' usual care experiences so it isn't a luxury, but a standard part of health care for those living with serious illness," said Dr. Dio Kavalieratos, of the University of Pittsburgh Department of Medicine, lead author authors of the meta-analysis.
While it is necessary to carry out more in-depth investigation to study the long-term costs and benefits of the different kinds of palliative care, there is no doubt that making these services more available can drastically help those who are terminally ill and their families.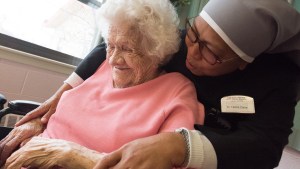 Read more:
We need more palliative care, says Vatican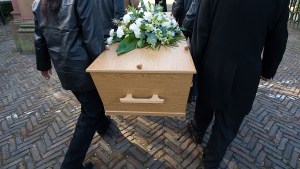 Read more:
Does the Church expect us to suffer instead of "dying with dignity"?