The chapel was once the place where the saint composed an ode to "Sister Death" before passing away.
Need an idea for Lenten almsgiving?
Help us spread faith on the internet. Would you consider donating just $10, so we can continue creating free, uplifting content?
Make a Lenten donation here
St. Francis of Assisi died on October 3, 1226, in Assisi, Italy. He is the patron saint of Italy—as well as animals, merchants and ecology—where his holiday is celebrated on October 4, as he passed away in the night between Saturday and Sunday, making Sunday the celebratory day of choice.
Every year, thousands of believers gather for the annual commemoration at the Chapel of the Transit, a tiny 13th-century chapel in the right part of the apse of the Basilica of Santa Maria degli Angeli, in Assisi, which served as an infirmary during Francis' time. On the night of October 3, 1226, after composing the last verse of his masterpiece, "The Canticle of the Creatures" — dedicated to sora morte, literally "Sister Death" — he asked his brothers to lay him on the bare earthen floor of the room. Francis passed away peacefully while singing Psalm 142 (141), "Voce mea ad Dominum."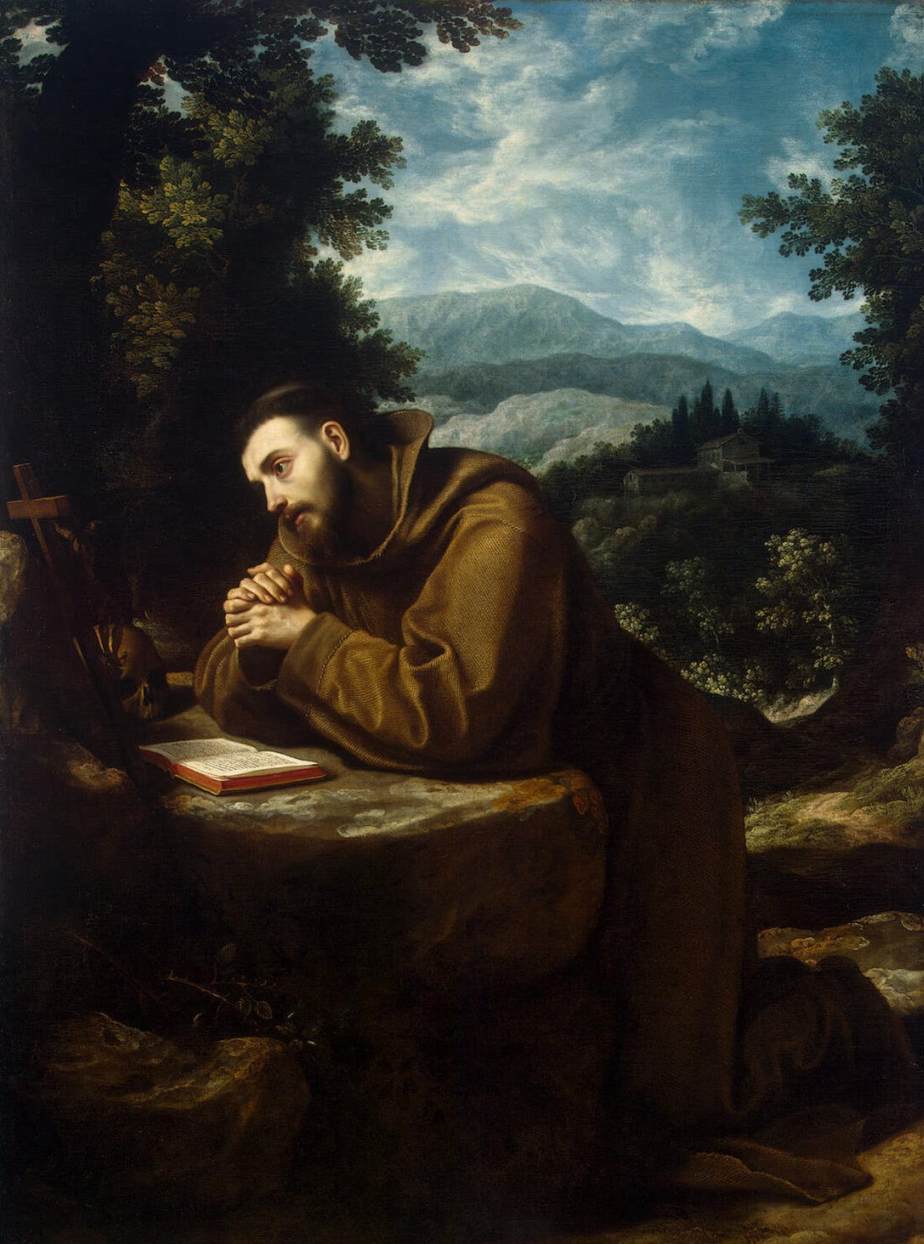 The tiny chapel still features the original wooden door from 1226 as well as frescoes honoring the life of St. Francis that were added during the 16th century. That's also when the current structure of the Basilica of Santa Maria degli Angeli was built, enclosing the infirmary and the surrounding church of Porziuncola, literally "little portion," which still stands as the most sacred place for Franciscans. It was in fact here that the saint began monastic life, founding his order after being inspired by Jesus during a dream about indulgence and forgiveness.