We have fewer and fewer real friends these days, but these two Muppets show us why we need to make friendship a priority.
Need an idea for Lenten almsgiving?
Help us spread faith on the internet. Would you consider donating just $10, so we can continue creating free, uplifting content?
Make a Lenten donation here
I grew up watching Bert and Ernie argue like crazy on Sesame Street. The two were the very definition of an odd couple with totally different, clashing personalities. Bert liked to quietly read and collect paper clips; Ernie liked to bring marching bands into the house and sing opera at 3 a.m. In the end, the two always came to a compromise that made them both happy and, despite the roommate drama, they ended up better friends than ever.
This is the sort of magic that propelled them on to greater and greater artistic achievements, like the time they made that Fresh Prince of Bel-Air tribute video …
Recently, the friendship of Bert and Ernie has been called into question. Mark Saltzman, who wrote for Sesame Street for over a decade starting in 1984 has said that Bert and Ernie are a romantic couple.
"I don't think I'd know how else to write them, but as a loving couple." he says. Sesame Workshop — the folks who exercise creative control over Sesame Street — have refuted the claim, responding that, "Bert and Ernie were created to be best friends," and the characters were "created to teach preschoolers that people can be good friends with those who are very different from themselves." Saltzman's disagreement stems from the fact that he has trouble, as he says, "contextualizing" the love that Bert and Ernie have for each other as anything other than romantic. But is it healthy to believe that all love must be sexual?
It's important to remember that friendship is a form of love. In an article titled, "Why It Matters that Bert and Ernie Are Friends, Not Lovers," Patience Griswold writes, "Friendships like Bert and Ernie's could be exactly what our society needs right now. Americans have an ever decreasing number of friends … We live in a society that is becoming seriously starved of friendship."
Here are a few reasons why the form of love we call friendship is so important…
Diverse friends make us stronger
Maintaining friendships exposes us to different points of views, introduces us to new hobbies and life experiences, and helps with conflict management. Learning to share space with another human being, to reciprocate affection, and treat each other with respect makes us stronger, better people.
Pope Francis says, "To go out of ourselves and to join others is healthy for us … humanity will be worse for every selfish choice we make."
Friendship teaches us how to connect
Love isn't merely physical attraction. It can also be faithfulness, mutual support, and emotional intimacy. Friendship is a type of love that is just as important as married love, and because it isn't sexual, it teaches us to deeply connect with other people besides our spouses.
Friends allow us to be ourselves
For much of our daily lives, we must carefully guard our thoughts. We don't want to offend anybody, say the wrong thing accidentally to someone we don't know very well, or make the boss angry. With friends, though, we can be ourselves. We can ask stupid questions, goof around, and be embarrassing. Not only is this vital to enjoying our lives, but it's one of the ways we grow and mature.
Friendship makes us happy
Friends fight and, yes, it can be a burden to stay in touch and make time for each other, but friends also help carry each others burdens. Good friends are a safety net. They comfort us when we're depressed and celebrate with us when we're successful. Life is better with them.
Maybe Bert and Ernie don't need to be friends. Maybe they're just too different for the relationship to be worth it, and yet, they stick together through it all. C.S. Lewis says, "Friendship is unnecessary, like philosophy, like art … It has no survival value; rather it is one of those things which give value to survival."
I'm sure Bert and Ernie would survive if they grew apart, but as friends who could be happier than those two?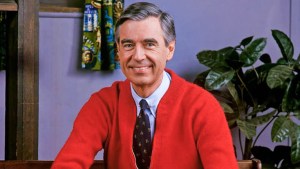 Read more:
It's been 15 years since Mister Rogers died, but he's still with us