A mix of fiction and the real story of the apparitions, the production aims to reach to Catholics and non-Catholics alike.
What can God do in your life with one Bible verse a day?
Subscribe to Aleteia's new service and bring Scripture into your morning:
Just one verse each day.
Click to bring God's word to your inbox
Most people know her as the patroness of Mexico, so it is surprising that the first musical about her comes not from the land of Tepeyac, but from Asia. From September 24 to October 18, a group of Broadway-inspired Filipino actors and theater directors are staging a sung theatre play about Our Lady of Guadalupe's apparition to St. Juan Diego.
They admit the narrative is not meant to be purely factual. They weave fictional elements to keep the play entertaining, even for non-believing audiences.
Background
The first proponent of this project was an unnamed Catholic arts patron from Singapore who was looking for a way of spreading the devotion to Our Lady of Guadalupe in her city-state. Because Our Lady of Guadalupe is known to be a patroness of the unborn, this patron was hoping her story would help decrease the countless abortions in her country. Years ago, she approached the play's choreographer, Julie Borromeo, with the idea, but because of insufficient funding, they were not able to perform the play until this year.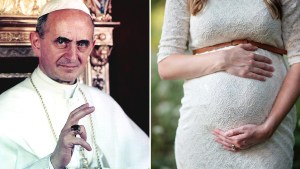 Read more:
Pope known for teaching on birth control brings healing of another unborn baby
A play even non-Catholic audiences can enjoy
Even if it has the encounter between St. Juan Diego and Our Lady at its center, the plot includes side stories about Aztec culture, a love story, and the bishop's personal life. Of course, it includes miraculous events related to Our Lady's apparition, such as how her image appears on the tilma using a mysterious impenetrable pigment, and the inexplicable cure of Juan Diego's uncle. Nevertheless, the script and music were designed to appeal to both Catholic and non-Catholic audiences.
After watching the play, one might notice the play's broader intention is actually an attempt at new evangelization, because some members of the cast and directing team are strong devotees of Our Lady. The lead actor who plays Juan Diego is one. Viewers say his love for the Blessed Mother is palpable in how he portrays the peasant saint, giving the performance a refreshing note of authenticity
According to the scriptwriter, Joel Trinidad, the play also speaks to the broader situation in our world today, and not just to questions of religion. In an interview he gave to a Manila-based publication, he explained, "Times are very hard now, and people trust each other less now. There's a lot of strife and a lot of violence. I think now, more than ever, we need a story to remind us that there is good in the world and that people can make a change."
This wide reaching relevance may help audiences appreciate how Catholic events, even when supernatural, are not only significant for the baptized. They also shape, even if indirectly, our universal human concerns. In this way, the play echoes the first lines of the pastoral constitution of the Church, Gaudium et Spes:
The joys and the hopes, the griefs and the anxieties of the men of this age, especially those who are poor or in any way afflicted, these are the joys and hopes, the griefs and anxieties of the followers of Christ.
The production aims to remind the world that every authentic Christian, the first of whom was Mary since she was the Mother of Christ, embraces the concerns of every human being because each one is made in the image of God, and redeemed by the blood of Christ.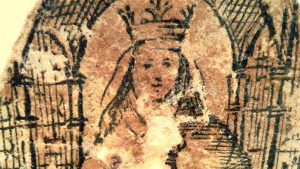 Read more:
Has Our Lady left us another image of herself, besides Guadalupe?
The play is able to offer this reminder not only through words, but also through the beauty of art and music. As these words from the famous theologian of beauty tell us, we need beauty to remind us of our need to pray and our need to love:
Our situation today shows that beauty demands for itself at least as much courage and decision as do truth and goodness, and she will not allow herself to be separated and banned from her two sisters without taking them along with herself in an act of mysterious vengeance. We can be sure that whoever sneers at her name as if she were the ornament of a bourgeois past — whether he admits it or not — can no longer pray and soon will no longer be able to love. – Hans Urs Von Balthasar, The Glory of the Lord: A Theological Aesthetics, Vol. 1
Read more:
Why beauty will save the world and why that's good news, even today
If there's one reason to see this play it is to remind ourselves and our world of our need to pray and to love.
How to watch
If you live in Manila and would like to see this pioneering production, you can purchase tickets directly through
ticketworld.
There will be a special finale show on October 14 at 8 p.m. in Meralco theater. This show includes an exhibit chronicling the history of the devotion to Our Lady of Guadalupe, as well as her continued relevance to the current global situation. The exhibit opens at 6:30 p.m.