Throughout the centuries royalty have been at the center of many conflicts over religion, land, and power. There have been some bloodthirsty royals whose exploits have had an impact on society today — just think of Henry VIII with his penchant for killing off wives, and who brought about the English Reformation. However, fortunately, there have been some remarkable royals who managed to bring peace to their nations, some of whom leaned on their Christian faith to guide them during their reign.
One royal couple you may not have heard of is the Belgian King Baudouin (1930-1993) and his wife Fabiola (1925-2014). Theirs is a beautiful story; one of devotion to their people, to each other, and to God. Their spiritual life, inspired by the Gospel and their faith, was an example to all those who knew them, and who are learning about them today.
Like most of us, Baudouin and Fabiola experienced many hardships and much joy in their lives, while meeting many people along the way, all of which was instrumental in shaping their personalities, their values and their love. Their shared faith and their attention to others, was, it seems, their crowning glory, and the most beautiful virtue of their union.
Two difficult childhoods
Both of the royals had difficult childhoods. Baudouin's was marked by the untimely death of his grandfather, King Albert I of Belgium, who was killed in a mountaineering accident; and that of his mother, the beloved Queen Astrid, who was killed in a car crash. He grew up during the Second World War, during which his family experienced bombardments, Nazi deportation, accusations of treason, and exile. To add to this stress, Baudouin, while still a young adolescent, had to contend with the arrival of a new stepmother when his father, Leopold III, remarried.
The unpopular Leopold III was eventually forced to abdicate, with Baudouin becoming King of the Belgians. At just 21, despite his new status, he was sad and alone. Not only was he affected by his past; he was under the glaring eye of the press, which was eager to publish things like an exclusive on a non-existing upcoming royal wedding — or worse still, to shamelessly accuse him of sordid adventures.
Although Fabiola's early childhood seems like a fairytale, her adolescence wasn't easy. She was the sixth of seven children and lived in a sumptuous palace in Madrid, where the King of Spain loved to come and play bridge with her parents and admire their newly acquired masterpieces, such as paintings by Watteau and Fragonard, among others. They frequently held exclusive concerts in their home, welcoming Madrid's high society. The young Fabiola had an artistic, literary and musical education, but it was also essentially Christian, geared toward prayer and helping others. Every evening the parents, children, and servants gathered together in prayer, until the day when the Spanish Popular Front was formed and the ensuing civil war forced the whole family into exile in Switzerland. An adolescent Fabiola was able to continue her studies, and despite the adversity, was able to share her joie de vivre with all those around her.
Joys and hardships
You might wonder how a king living in Brussels and a young woman so attached to her native city of Madrid could meet up under such unusual conditions and get married. It's a story so unexpected that we'd find difficult to believe had it not been told by Cardinal Suenens, Archbishop of Mechelen-Brussel, with supporting documents. The cardinal, then a bishop, had recruited an Irish nun, Sister Veronica O'Brien, to be a matchmaker for the young king. Sister O'Brien in turn, through a recommendation, recruited a young nurse from an aristocratic Spanish family to help her in the search. The young woman was none other than Fabiola, who soon was recognized as the ideal match: aristocratic and a devout Catholic. Thus began a magnificent love story lived under God's gaze.
After their marriage, the couple began their lives as King and Queen of the Belgians, heads of a kingdom often divided by the royalty's enemies. They were devoted to the service of others, especially the most unfortunate, such as those who had been affected by national disasters (floods, plane accidents, etc.). They dreamed of having a large family. Fabiola was pregnant five times, and lost all her children after many months of pregnancy. Through faith, they accepted this ordeal, moving forward in their own way, despite the hostility of the extreme-left groups who gathered at their home to organize demonstrations to demand the resignation of the couple without an heir apparent. Their love for each other and the importance they placed on communication between each other, allowed them to resist the pressures they cruelly felt.
In 1990, the adoption of the law on the legalization of abortion was a huge suffering for them. They had experienced the yearning to give life, and the death of their children still in the womb. Baudouin used his position to try and prevent the law from being passed by refusing to sign the bill. His cabinet, however, deemed him "unable to govern" for a 24-hour period, enabling them to push the bill through parliament. Together, the royal couple showed tremendous courage, previously unheard of in Belgian history … and in the whole world. Speaking about her experience with child loss, the queen graciously shared in 2008: "You know, I myself lost five children. You learn something from that experience. I had problems with all my pregnancies, but you know, in the end I think life is beautiful."
Daily Eucharist
The testament of the chaplain of the Belgian Court has allowed biographers to reconstruct a part of their spiritual life. Every day of their lives, they prayed together, and shared the Eucharist together — even in countries where the organizers of their official visits (in the USSR for example) found it particularly hard to find a Mass. This daily Eucharist kept them going throughout their whole life together.
The death of a king
In 1993, Baudouin, physically weakened by serious open-heart surgery a few years earlier, was close to death. Fabiola supported him with her smile, her tenderness, her projects and her confidence in life. More than ever, during this time, the two of them were close and unified in prayer. Baudouin suddenly died of a heart attack during a heatwave on July 31, 1993, in their holiday home by the sea in Motril, Andalusia.
Most of the heads of state who came to the funeral in Brussels had been touched by Fabiola's testimony of faith; in a celebratory white dress, she was singing praises to the Lord on the day her husband met Him for eternity.
On the first anniversary of the death of Baudouin, the king "of all Belgians" whatever their beliefs or their morals, Fabiola organized a Mass at the end of which she read, by way of a last present to her people, the text which they had prayed together to God each day since their marriage. This act revealed to the wide public the foundations of their spiritual life as a couple and their relationships with others.
A contagious testimony
Their strong beliefs and sense of duty, during such a tumultuous time in history, gave them the strength to lead their country in a period where traditional values were giving way to existential changes.
My recent biography of the couple (Baudouin et Fabiola, L'itinéraire spirituel d'un couple, not yet available in English) illustrates the spiritual journey of this couple who chose, from the first time they met, to put God and the words from the Gospel at the center of their lives, despite frequently coming under fire, which must have been difficult to bear. The account, the result of the consultation of a number of testimonies, illustrates how Baudouin and Fabiola experienced the revival of a post-conciliar Church, rejuvenated and fervent, that would discover conjugal spirituality, the joy of the common prayer of a man and a woman united in the sacrament of marriage and the happiness to sing the Lord's praises together each day.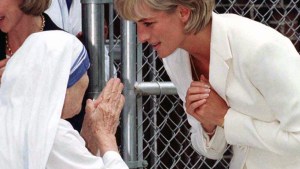 Read more:
The unlikely friendship between a canonized saint and an English princess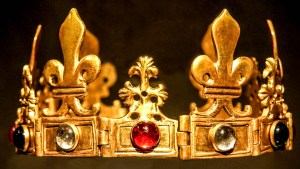 Read more:
4 Saints who were (good) kings