Some stress is normal, but be attentive to signs of a more serious problem.
What can God do in your life with one Bible verse a day?
Subscribe to Aleteia's new service and bring Scripture into your morning:
Just one verse each day.
Click to bring God's word to your inbox
Teenagers tend to want to project an aura of self-confidence, and they like to appear as if they feel sure about themselves and what they're thinking and doing. But experience shows that this isn't at all the case for most youngsters. On the contrary, there are plenty of specific situations that cause them great stress. These include academic demands and failures; self-doubt and negative thoughts about themselves; changes in their body throughout puberty; their parents' problems, including fights, tension, and separation; and an overload of activities and commitments — just to name a few of the primary stressors they report.
One thing to realize as parents is that we shouldn't expect our children to explain to us what they're stressed about, because they themselves probably don't know what's going on, or may not always be able to articulate what's wrong. Serene objectivity, self-knowledge, clarity, and openness aren't the hallmarks of adolescence. Therefore, we must pay close attention to their behavior and attitudes: these will almost always reveal whether or not their development is right on track and things are well, or if they're facing problematic stressors.
The following symptoms may indicate excessive stress is present and needs to be addressed:
Exhaustion, chronic tiredness, and frequently not feeling well
Insomnia
Irritability and negativity
Excessive self-criticism
Feelings of being targeted, singled out, or even harassed and persecuted
Cynicism
A tendency to be taking excessive risks constantly
These practices and behaviors can help reduce adolescent stress:
Healthy sports and exercise
A balanced diet
Avoiding excess caffeine, which can cause agitation and exacerbate anxiety
Avoiding harmful drugs as well as alcohol and nicotine, including e-cigarettes
Decreasing negative views and self-image.
Empowerment through maximizing positive thoughts and setting concrete goals with small achievable steps
Resting from situations that cause stress with relaxing activities such as listening to music, talking with a friend, drawing, writing, or spending time with a pet
Having friends who can help deal with situations in a positive way
Adolescence is complicated and full of uncertainty. If we want to see the adolescents in our families and communities build their lives in a positive way, it's essential to provide them, in their families and educational settings, with positive encouragement, healthy principles, wholesome values, and noble ideals that will motivate them to fight for something worthwhile – for their own good and the good of others. This can help your teen become an anxiety-buster!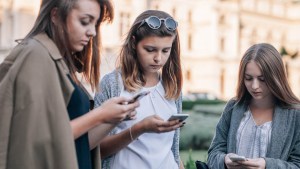 Read more:
New study about teens' smartphone use shows alarming trends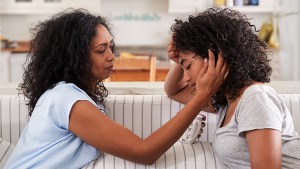 Read more:
Why we need to stop pressuring teens to act like adults