Yes, you've heard some of it before, but it's worth reminding yourself the huge benefits.
What can God do in your life with one Bible verse a day?
Subscribe to Aleteia's new service and bring Scripture into your morning:
Just one verse each day.
Click to bring God's word to your inbox
The positive effects of sports and exercise in general have been discussed and documented for decades. Scientific studies have published one report after another on the importance of physical exercise for physical and mental health. Still, it can be hard for us — especially as adults — to make time for exercise in our busy schedules, which are full of work and family responsibilities.
We have to resist the temptation to give in to the desire to dedicate all of our time to work, or perhaps to binge-watching Netflix after work, or even to spending time at home with our family playing board games. As good as all of those things are, we won't be able to do them with the same energy, alertness, and enthusiasm — or as long (proper exercise generally extends our life expectancy) — if we don't exercise, too. 
So, to help you be motivated, we're going to review some of the benefits of getting our bodies moving.
Physical benefits:
Besides the aesthetic "beach body"-type benefits — often the motivation for young adults to go to the gym, for example — exercise (ranging from organized sports to gym workouts to a daily walk) has many important healthy effects for people of all ages:
The regular practice of moderate physical exercise contributes to safeguarding an overall state of good health, helping us stay healthy, feel well, and enjoy proper energy levels, which facilitates the proper functioning of the body's organs and systems. 

Daily moderate physical exercise serves as a means of prevention, as it helps regulate optimum weight and prevent obesity both in children and teens. 

Moderate physical exercise can help us rest well and sleep better. It promotes relaxation, and the release of the tension and stress which often build up throughout a busy week — not only among adults, but also for children and teens. 

The immediate feeling of well-being produced by physical exercise is due to the release of endorphins, the hormones responsible for facilitating a state of vitality and generating a feeling of contentment and happiness that helps us deal with problems more effectively and with greater energy.

Practicing physical exercise with family and friends further teaches children how to simply enjoy a good time together and have some wholesome fun, a very healthy alternative amidst the wide range of available leisure options.

Through sports, they learn that achieving medium and long-term goals and objectives requires stages of learning, training, and hard work, as well as sacrifice. That helps them understand that not everything in life is instantaneous or easy to achieve.

Team sports encourage socialization and help children enjoy the rewarding feeling of belonging that comes from being part of a team. It teaches them how to help each other achieve a common goal, enjoy triumphs together, and gracefully share defeats, as they experience the highs and lows of winning and losing in life. 

Playing team sports can also be a natural means of improving the self-esteem of children and teens, especially if they struggle with body image problems and struggle with fitting in, because they think they are too tall or too short, or too thin or too fat.

Last but not least, leisure sports help to prevent children and teens from spending excessive time on sedentary activities and passive entertainment, which are not known to facilitate and maintain good physical, emotional or mental health; quite the opposite. 
Speaking of mental health, physical exercise (whether sports or any other kind) also has numerous psychological benefits.
Psychological benefits: 
Exercise has beneficial emotional effects for both genders and across all age groups. 

It helps decrease stress indicators.

It is associated with a reduction of anxiety.

It can be an ally in the professional treatment of depression.

In the long term, physical exercise is correlated with a decrease in psychological disorders such as neuroticism.

There is also correlation between exercise and other health-related behaviors such as smoking habits, diet, and hygiene; when people increase their physical activity, it tends to help them have more healthy-conscious mentality, and healthier habits overall.

An increase in exercise in general also correlates with better health overall. Indeed, numerous types of physical activity are effective for improving mental, social, and physical well-being.
So, what are you waiting for? Unless you're reading this on your digital device while on a treadmill, maybe you should consider getting up from your computer and exercise — even if just a brisk walk! It doesn't have to be much; studies show that anything is better than nothing.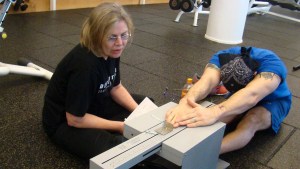 Read more:
3 Ingenious ways to combine exercise and prayer, and find time for both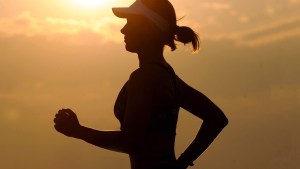 Read more:
Why exercise is one of the best things you can do for your family