Our culture tells us this sin is OK and that everyone's doing it, but the fact is, the consequences are beyond spiritual.
What can God do in your life with one Bible verse a day?
Subscribe to Aleteia's new service and bring Scripture into your morning:
Just one verse each day.
Click to bring God's word to your inbox
I didn't expect to say it. I don't even remember thinking it in those terms before, but at a marriage preparation weekend I helped lead, the words just came tumbling out: "If you use pornography, your wife will become the least attractive woman in your life. If you refuse it, your wife will be a goddess."
I will retract the "goddess" part for theological reasons, but what I meant by it is true: She will become a woman of amazing beauty, mystery, and fascination. In other words, you will appreciate who she really is.
In today's world, I think knowing the human reasons to avoid pornography (and masturbation) are nearly as important as knowing the spiritual reasons.
The spiritual reason to avoid pornography is that it is gravely sinful. Always. Masturbation is also gravely wrong, according to the Catechism. If you do either with knowledge of their sinfulness and full freedom (which, yes, can sometimes be impaired), they are mortal sins — which can ruin you forever.
The problem for us is that the spiritual consequence of a sin may not be enough motivation to keep us away from it. The harm to our soul can seems theoretical to us, and our culture so enthusiastically embraces both these sins that it is hard to feel like they are wrong.
That is why it helps to understand how they affect us.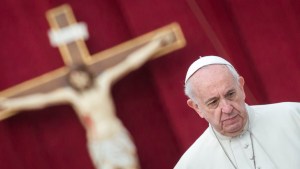 Read more:
3 Times Pope Francis warned about Hell
First, pornography and masturbation decrease marital satisfaction.
In his landmark compilation of data, Patrick Fagan made this point years ago. Caleb Simonyi-Gindele has updated it.
Those who use pornography become dissatisfied with their spouse, inexorably. Pornography use is strongly correlatedwith divorce.
This is because of both the biology and the spirituality of sex. Sexual intimacy creates chemical bonds between human bodies and brains, by releasing hormones that make sexual partners feel committed to each other. It also creates a spiritual bond: Sex is the sacred unveiling of oneself to another — a sharing of one's deepest self in which two people are totally vulnerable to and accepting of each other.
The biological connection gets muddled with pornography and masturbation. Research shows that men become bonded with porn stars in this chemical way, and it shuts them off from other women in their life. It also makes men physically less capable of sex with their spouse.
But the spiritual component gets muddled too: a porn-user's sexual life becomes like idolatry. It would be like trying to be a good Christian and a great Druid at the same time. It can't be done. Jesus said you can't serve both God and Mammon. Well, you also can't fully give your sexual commitment to your wife while also giving it to your favorite website.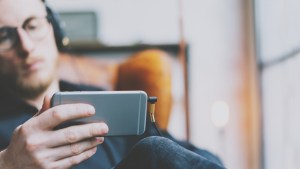 Read more:
Billy's bad habit: Why Millennials find porn morally acceptable
Second, pornography is infidelity, pure and simple.
Jesus said, "Everyone who looks at a woman lustfully has already committed adultery with her in his heart," and his words fit with what we know of psychology. The fact is, women who discover that their husband uses pornography have the same psychological response as women who discover that their husband has a mistress. The same is true if the wife is the porn user.
The loneliness of infidelity sets in. Suddenly, instead of two in one flesh, the porn user and his or her spouse are triangulated with this "other," the pornography, leaving each isolated.
Researchers say that a spouse's porn use hurts the self-esteem of both spouses. Each feels their inadequacy compared with the fantasy presented in pornography, and each feels the relationship's failure.
Last, pornography addiction saps the user's ability to love their spouse properly for a simple mathematical reason.
Science is discoveringwhat religion always knew: The secret to happiness is serving others. In marriage, that means sustained attention. It means being present to the other, sharing the details of the day and plans for the future. It means doing the things the family needs to have done, and finding loving things to do for your spouse that don't need to be done.
That takes time. Any addiction makes that hard, but porn addiction, which dominates the attention and wastes hours of time, hurts more than most. It is done in hiding, and it involves an attitude shift. Serving others at cost to yourself makes you happier. Pleasing yourself at the cost of others leaves you depressed.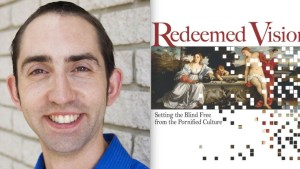 Read more:
What's missing in the fight against porn? Author thinks he has the answer
Conventional wisdom has it exactly wrong.
Pornography doesn't spice up your marriage — avoiding it entirely spices up your marriage.
Pornography doesn't aid your sexual relationship with your spouse — it degrades and deadens it.
Don't do it. You will be so much happier. So will your spouse.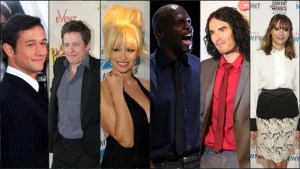 Read more:
6 Celebrities who have spoken out against porn