Meet the husband and wife team trying to give everyone a chance to worship Jesus in the Eucharist.
What can God do in your life with one Bible verse a day?
Subscribe to Aleteia's new service and bring Scripture into your morning:
Just one verse each day.
Click to bring God's word to your inbox
In an effort to promote Eucharistic Adoration nationwide, the husband and wife team of Jason and Rachel Wall of Little Flower Events have launched The 177 Project.
This fall through December 18, the project will visit 177 parishes throughout the United States for a Holy Hour followed by a free contemporary Christian concert put on by different musicians associated with the project. (The number 177 is because they are visiting every diocese under the purview of the US bishops' conference, which comes out to 177 Roman-rite dioceses.)
The effort, Jason said, "came out of a desire to see the Church fall in love with the Eucharist all over again." He hopes the project will become an annual event.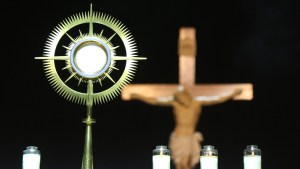 Read more:
How I began to believe that the Eucharist really is Jesus
Aleteia spoke with them:
What impact has Eucharistic Adoration had on your life?
One of the reasons that this project is so important to us is that my wife and I are walking billboards for the impact that Eucharistic Adoration can have on a person's life. I'm a convert who went from being merely interested in the Catholic Church to knocking down the doors of our RCIA director's office after an experience in adoration.
My wife is a cradle Catholic who left to live an Evangelical faith. She swore that she would never return. I was working at a Steubenville Conference and managed to get her to come to adoration with me. By the end of it, she was running to confession and back into the Church. Participation in Eucharistic Adoration is a life changing experience, even when you don't realize it.
What made you want to launch The 177 Project?
We realized that there are many Catholics around the country who have a vibrant faith and relate to contemporary worship but never get the chance to incorporate it into their Church life because contemporary events are geared to youth. The 177 Project is our first effort to reach out to folks and bring them into contemporary evenings of adoration that reorient and remind people of the incredible blessing we have in the Eucharist.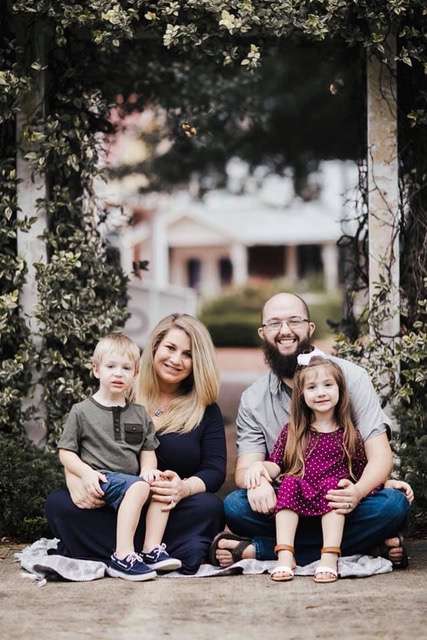 Has it been hard to organize?
Booking the project has been a labor of love. I've called more churches than I could ever remember but, as people have started to hear about what we're doing, we've started to receive a lot of incoming requests from parishes and dioceses as well.
What is a typical evening like?
We begin with a Rosary. We want to encourage parishes and individuals to make that a daily part of their lives.
After the Rosary, we move into Eucharistic Adoration. We start with a brief but detailed reminder of what adoration actually is and why it is so special and such a privilege to participate in. Following that, the presider will process in with the monstrance and adoration begins.
During adoration, we try to bring in both contemporary and traditional elements. For instance, we typically welcome the Blessed Sacrament with a more traditional hymn. During adoration we have a good bit of silence along with a couple contemporary worship songs and some brief reflections. We also provide a chance for Reconciliation.
We've heard some people worry that we're turning adoration into a rock show, but that couldn't be further from the truth. It's all acoustic. It's all reverent. They're just designed to create opportunities for all people to have an encounter with Jesus and for the Holy Spirit to work in our attendees.
We close adoration with traditional benediction and the Blessed Sacrament is reposed. Once that's done, we have a short intermission to let people soak in what they've just experienced before coming back to let the musicians traveling with The 177 Project to share some of their own original songs. It's an opportunity for the Church to spend time in fellowship.
Read more:
"Love Good Music" Brings Patronage of the Arts Into the 21st Century
How has the launch of the project gone?
We're learning a lot! The biggest takeaway is that there is a huge thirst and hunger for evenings like this. People want to be able to come to Jesus and find rest. They want to be able to come worship Him. As crazy as the world is, we need evenings like this where we can just check everything at the door and come sit at His feet. We're already getting emails asking if we can bring another evening to the areas we've been to. That's really the greatest compliment that we can receive.
What are your aspirations for The 177 Project?
We hope that participants will connect with Christ present in the Eucharist. These moments are life changing. Looking forward, we want to be able to hold these events all over the country on a continual basis.
St. Teresa of Calcutta once said that the key to converting America and saving the world was to get churches to spend Holy Hours in adoration. If we can play some part in bringing that to fruition, we would be unbelievably blessed.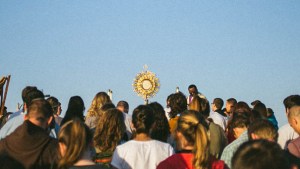 Read more:
This is what the saints had to say about Eucharistic adoration