If you can't care for your parents in your own home, you are not a bad son or daughter.
Our parents get older and some of them — in fact, a majority of them — need help. Most elderly people eventually become dependent on others. This means they will require someone to be increasingly attentive to their needs, including the most basic and important tasks such as caring for their hygiene, attire, and meals.
Most people of my generation have already begun to ask themselves the following question: What should I do about my parents — or just my father or my mother — when the time comes that they can't take care of themselves?
The situations and cases vary, and don't have to be as drastic as advanced dementia or being confined to bed. An elderly parent might be living alone in an apartment building with no elevator, and they can no longer go up or down the stairs. Others might have arthritis, preventing them from cooking or cleaning. One may need someone to accompany them to the doctor. Another might need help with their medications — which ones to take and when — as they start forgetting things and get confused. Perhaps they no longer have the strength to push their shopping cart. They might not be able to fully dress themselves, properly put on their socks, or tie their shoes.
Should I take my dad or mom to my home, or to an assisted living home?
Over time, their dependency will become greater and greater, and new ailments might appear that make living alone no longer feasible for your elderly parents. Sooner or later, the moment will come when you have to ask yourself the question, "Should I take my dad or mom to live with me?Or should I take them to an assisted-living home? Which will be better?"
Many friends and acquaintances have approached me to discuss this issue — I suppose because they knew that in my family we had to make this decision when my father began to decline due to Alzheimer's. I've had the opportunity to help a good number of families to be able to make this important decision in their lives.
Here are some basic ideas which I believe can be useful to people in the same situation:
It's a decision that should be discussed with all family members, because it will affect everyone: the parent in question, his or her spouse (if still alive), your own spouse, your siblings, and their spouses.
It's one of the most important decisions of your life: If a grandparent comes to live in your home, it will require adaptations in the education and rearing of the grandchildren, changes to shared spaces, etc.
Because we're talking about the life and needs of a parent — that is, the person who gave you life — you should keep in mind how much you owe them when it comes to deliberating this decision. It's time to be generous, to give back, and thank them for what they gave you in their day.
Assume that caring for your parent at your home will mean more work, long hours, and being tired. But also remember, that we're talking about a parent here, and not a neighbor or a client or a stranger.
If they are sick, there must be a primary caregiver. So someone must be willing to be that caregiver. This will mean sacrificing other areas of life, be it employment or social life, which will not always be easy.
The sacrifices inherent in caring for elderly parents at home don't have to fall in a single person. The responsibilities and tasks can be distributed among various family members, and help can be hired.
Weigh the pros and cons of each option as you decide whether to ​​take your parent into your home or to a senior home. Be sure to include on your list more than simply economic considerations: other values ​​must also be taken into account. That means looking at important factors such as emotional needs, how this will affect life decisions, your family identity and spirit, where your parent will get the best care and be safest, and your ability and willingness to assume the tasks and sacrifices involved.
Follow your conscience.Be sure that whatever you decide will bring you peace of mind.
If after pondering these points you and your family conclude, in good conscience, that you can take care of your aging parent at home, great.
If, on the other hand, you and your family can't do it, a senior or assisted living home isn't a bad idea. It may be the best option for everyone, and you shouldn't see it as "copping out" or failing to love your parents. People who choose to entrust their parents to a senior residence aren't bad children, and that should be very clear: for some of us it simply may not be possible to take of our parents at home.
What to do if you have to send them to a senior living facility
There are three fundamental things to take into account when choosing this option:
Moving Mom or Dad to live in a residence doesn't imply that we're "parking" him there and forgetting about them. You want to make frequent visits, run errands for them, and design a plan so that they feel taken care of by the family as much as possible, even if they aren't physically in the home of family. Grandchildren can play a very important part in helping, but the adult children can't take a back seat or disappear because your parent will notice and you will be missed.
Not all residences are equal. You have to be alert to see how they care for the residents, especially those in need of most care, and you should evaluate the quality of their human interactions and the level of professional services they offer. For that, it helps to have eyes on the ground. This means you need to be present: at meals times, while their wounds are being dressed, when they receive help with their personal hygiene, and during their walks and outings. We're not talking about judging the service by its cost, but by the way the elderly and sick residents are treated and respected.
Accepting and adapting to the decision to move into a senior residence or assisted living is not always easy for our elderly parents. It helps to visit with them ahead of the final decision and to speak clearly of their situation and that of the family. Discuss a timeline, be patient, and assure them that you'll look for another option if this one doesn't work out well. The residence alternative shouldn't be experienced by anyone as a punishment or a prison sentence.
The life of your parents in a residence will be quite different from the one they have had at their homes. You'll need to help them adapt. But if the family considers that this is the best option, and the decision was made with generosity after reasonable and responsible consideration, it'll also be an occasion of growth for all.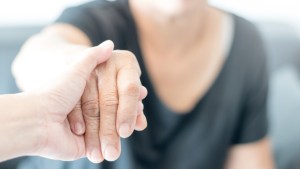 Read more:
How to care for someone with Alzheimer's disease without ignoring your own needs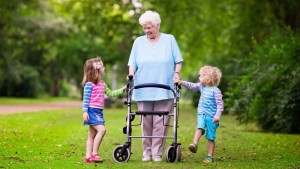 Read more:
What happened when 4-year-olds went to live in a retirement home