When someone casts a spell, a spiritual power is invoked that does more harm than good.
While they are commonly seen in fictional books and movies, there do exist real-life witches and wizards who regularly cast spells. Many of them cast both "good" and "bad" spells, calling upon spiritual powers within nature or themselves to achieve a desired result.
Read more:
The demonic presence behind real-life wizards, witches and warlocks
It may seem like a harmless activity, especially when the spell is for a good purpose. However, if the person is not invoking the Trinitarian God, they are, whether they realize it or not, calling upon spiritual powers that are demonic in origin.
This means that if a spell is "successful," and the witch was able to achieve their desired result, it was either coincidental, or some other darker power was at work.
Catholics believe that demons are real spiritual beings, fallen angels who rebelled against God and were cast from heaven. These spiritual creatures, while invisible to the eye, prowl "around like a roaring lion, seeking some one to devour" (1 Peter 5:8). They possess the power to influence humans on a spiritual level as well as on a physical level.
Demons can manipulate the natural world by either influencing the imagination of a person, or by physically moving material objects. Successful spells rely on these demonic abilities, as humans do not possess such powers.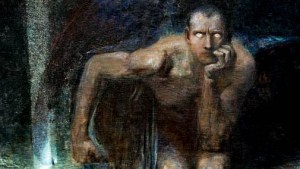 Read more:
How the devil does (and doesn't) tempt you
Those who cast spells often become bound in a negative spiritual relationship with the demonic, becoming a slave to the demon. Such spiritual creatures desire power over humans and casting spells is one way that they are able to gain control and possess a person.
However, while casting spells is real and can have real consequences, God is infinitely more powerful and his host of angels can protect Christians from such harm. The Archangel Michael led the angelic host of heaven in defeating Satan once before and can be invoked to combat any demonic presence.
For those who lead a life united to God and the sacraments, spells have no effect on them and they remain spiritually protected. Above all things, Christians are urged to "Put on the whole armor of God, that you may be able to stand against the wiles of the devil. For we are not contending against flesh and blood, but against the principalities, against the powers, against the world rulers of this present darkness, against the spiritual hosts of wickedness in the heavenly places" (Ephesians 6:11-12).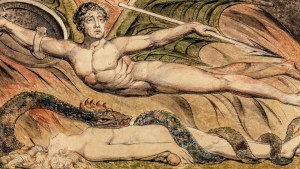 Read more:
3 Prayers of an exorcist that can drive out evil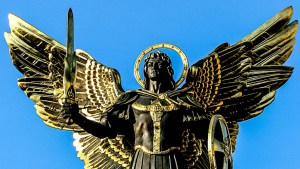 Read more:
Exorcism prayer of St. Michael the Archangel