New leads have prompted investigators to reopen the case.
The Vatican has enlisted a panel of art experts to track down a priceless painting of the Nativity by the Renaissance master Caravaggio that was stolen over 39 years ago.
On October 18, 1969, Caravaggio's altarpiece, Nativity with St. Francis and St. Lawrence (also known as The Adoration), was stolen from the Oratorio di San Lorenzo in Palermo, Sicily. For decades rumors circulated that the painting, which dates back to 1600 or 1609, had been destroyed. Still, the work holds the second spot on the FBI's list of "Top Ten Art Crimes."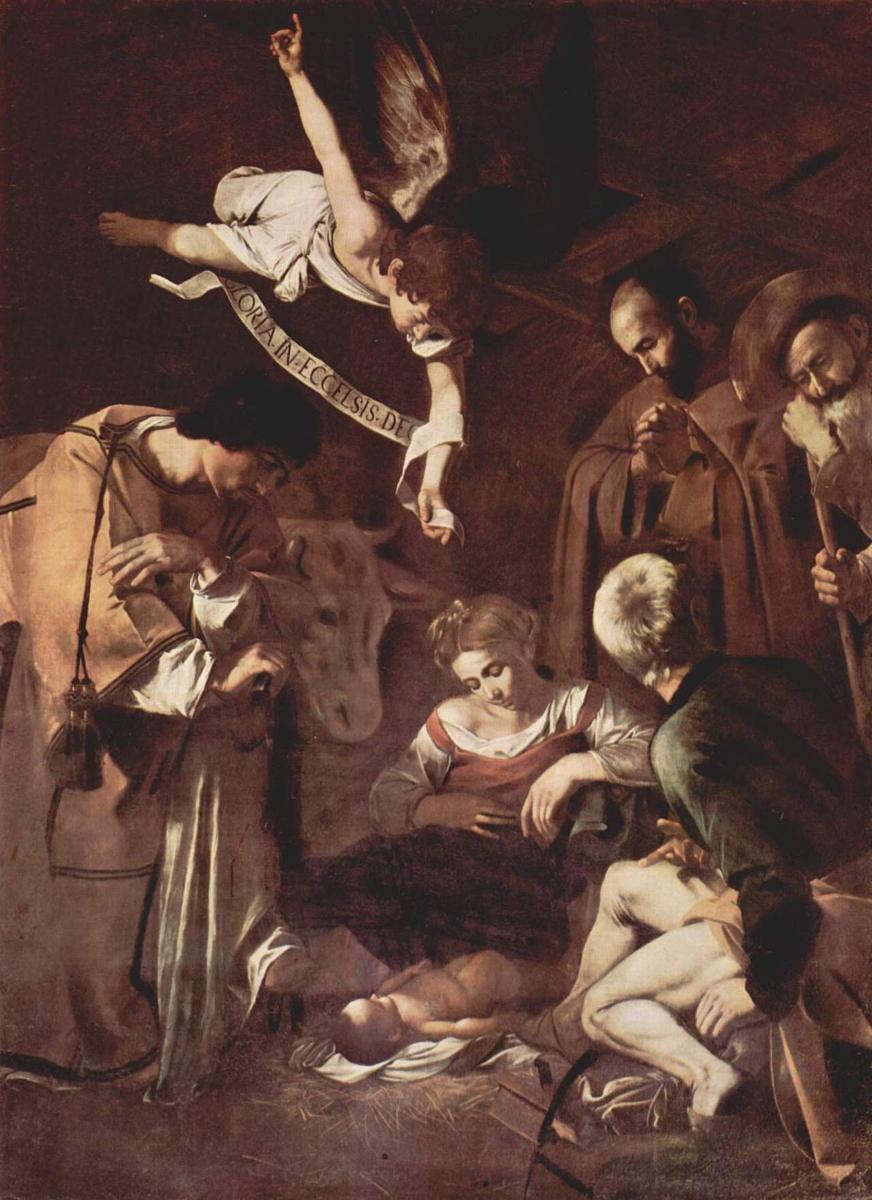 Then last year, Gaetano Grado, a former member of the Mafia, told the Antimafia Commission a story that gave investigators a fresh lead, according to an account in the New York Times.
According to Grado, shortly after it was stolen, the painting ended up in the hands of Gaetano Badalamenti, a top Sicilian mobster (he died in 2004) who once invited a Swiss art dealer to see the painting.
When the dealer saw the Caravaggio, he "sat and cried, and cried," so much so that the mob boss "thought he was stupid," Grado told the commission.
For the first time, a name was attached to the theft of the painting, which is thought to be worth $20 million. That clue, plus the circumstances of the theft, have given investigators new hope that the painting still exists.
Because of the expert way the painting was cut from its frame "without leaving a milligram of paint behind," according to Bernardo Tortorici di Raffadali, president of the Amici dei Musei Siciliani Tortorici, experts believe that is was no simple theft by Mafia thugs. It is far more likely that the crime was "commissioned" and that art experts were involved in its execution, Tortorici di Raffadalii told the Antimafia Commission.
These additional clues have prompted Italian authorities to reopen the investigation, and the Vatican to call in its own experts for a meeting last week.
According to an ANSA report, investigators have recently traveled to an unnamed city in Eastern Europe in connection with the case, and are "hinting that there might be a happy ending to the story in the near future."
All of this gives art lovers the hope that the empty wooden frame still hanging in the Palermo church may once more hold Caravaggio's masterpiece.