Boredom allows the brain to perform important functions.
Sometimes, there's just no time to be bored. With so much to do and so many things to keep in our brains at all times, there little room left to be bored or even to allow information to marinate before we move on to the next thing.
But boredom facilitates important functions in the brain. It allows the brain to be creative, to solve problems, to connect distant ideas with each other, and to engage in "autobiographical planning" (a function that allows the brain to formulate one's life into a coherent narrative and plan for the future).
According to Manoush Zomorodi, the average person "switches tasks on their computer 566 times a day." We're constantly keeping our minds busy and seemingly productive, but the solution might be the most unexpected one. On your commute or while eating dinner, try turning off the music and the TV and let your mind do its own thing.
Watch the video below to find out more.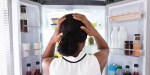 Read more:
Willpower won't always cut it — what you really need to make or break a habit