Young Jean Bosco and a priest who wouldn't leave his flock are honored through the eyes of a survivor of the Genocide.
I follow Humans of New York, along with more than 18 million others. It's a popular blog for good reason. Brandon Stanton, the man behind it all, travels New York, and now, all over the world, meeting strangers, and posting excerpts of his conversations with them — just enough to remind you of the depth and mystery of every person's life.
Lately, Stanton has been speaking to survivors of the Rwandan Genocide, and one man's story in particular made me catch my breath, remembering the words of Christ: "Greater love has no man than this, to lay down his life for his friends."
The speaker, identified only as "Masengo," remembers hiding in the Church of St. Paul with two thousand others:
All of the priests abandoned us except for one. His name was Celestin Hakizimana, and he stayed with us until the very end. Every day he'd put on his gown, and stand right here at the gate. When the killers arrived, he would tell them: 'We only have innocents here. Go find the enemy on the battlefield.' If they refused to leave, he would take them to the church office and bribe them with money. Once the killers tried to lure him from the compound by saying his father was dead, and that he was needed at the funeral. But he told them: 'Please send my blessings.' He wouldn't abandon us. If any survivors knew the location of their family, Father Celestin would do his best to find them. He would put on his gown and drive out into the world. One night he came back bloodied and beaten. He had been stopped at a roadblock, laid down in the road, and kicked in the street. But the next day he put on his gown once more, and drove out into the world.
We aren't told the rest of Fr. Celestin's story. We don't know whether the fact that he stayed "until the very end" refers to his death, or to the time when the survivors were finally safe. Whichever it was, Christ's own face shines through in this priest's courage and sacrifice. And he wasn't the only one.
It was two days before they would be rescued, Masengo remembers. The militia had come to the church were he and the others were hiding.
I'd managed to climb into the ceiling. I'd poked holes in the exterior wall so I could breathe. Through those holes I could see everything that was happening outside. They tied every boy up, two-by-two. … One group of boys was pulled to the center. These were my friends. We played soccer together. We studied together. Sebajura. Galindo. Muyoboke. Jean Bosco—he was a believer. They walked up to Jean Bosco and kicked him in the head. They told him: 'We know you are a friend of Masengo. Tell us where he is.' And Jean Bosco knew. He knew where I was. He'd seen me climb into the ceiling. But he didn't say a word. So they beat him harder. They kept saying: 'Tell us, tell us, tell us.' But he kept silent. He kept silent until his last breath. And then they shot him. Jean Bosco died because of me. He died for me. Seventy-two young men died that day. The crowd screamed the entire time. But that night when I finally climbed down from the ceiling, everyone was silent. Nobody was saying a word.
The heroism of Jean Bosco's sacrifice is clear to all of us, but as a Catholic, I thought of the new pathway to sainthood that Pope Francis laid out in his 2017 motu proprio, "Maiorem Hac Dilectionem" (translated "greater love than this"). It's called the oblatio vitae, and refers to the heroic act of charity that a person makes in freely offering his own life out of love for another.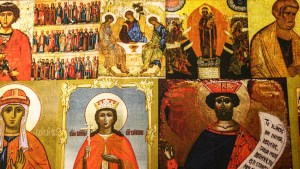 Read more:
How do you become a saint (capital S) anyway?
To date, nobody has currently been canonized specifically following this new pathway to sainthood, but in a strange coincidence, Archbishop Marcello Bartolucci, the secretary of the Vatican's Congregation for Saints' Causes, seemed to indirectly refer to exactly the kind of sacrifices made by Fr. Celestin and Jean Bosco as possible examples of people whose causes for sainthood could be opened as a result of just such choices as they made.
Read more:
Following the HONY Rohingya series? Do you know what Pope Francis has said?
As Aleteia reported at the time, Archbishop Bartolucci, interviewed by L'Osservatore Romano, was giving hypothetical examples of what type of sacrifice might meet these new standards, when he offered the example of "a young man who 'freely and by Christian charity' took the place of someone condemned to death and … a military chaplain, who continued to assist a dying person in peril of his own life."
Whatever the case, the witness of these two heroes is inspiring and humbling, and I'm grateful that at least a part of their stories have been shared with so many people.
May we follow the example of their bravery and love, and may all the saints in heaven who have laid down their lives for others pray for us all, so that we too will always make the more loving choice, no matter the cost.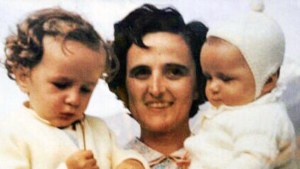 Read more:
4 Testimonies about real-life saints from the people who knew and loved them