Some people have trouble seeing that "forever" in marriage as a good thing ... here's why.
When you love someone, the idea that your love will last forever doesn't seem like something bad. On the contrary, it seems like something very good! And I'm not just talking about couples, but about all dimensions of love: love for parents, children, siblings, grandparents, friends, marriage … It's not hard for us to want those loves to last forever.
But many people have trouble seeing that "forever" in marriage as something good; instead, it becomes something that scares them or that they directly reject. Perhaps it's because a "forever" love also has to be an "every day" love, and that already sounds hard. And here is where we can end up with that "hardness of heart" that prevents us from seeing "forever" as a blessing.
A hardness of heart that can have different causes
Selfishness, along with our false idea of happiness, can lead us to calculate whether the other person will be able to make us happy all the days of our life. When that happens, we don't think that loving someone in such a radical way as sharing our entire life (and that's marriage) is going to take us out of ourselves and develop our capacity to love over time, making us better. Instead, we may start calculating whether the other person will be good enough to give us the happiness we want for the rest of our life. And we are wrong, because we tend to identify happiness with emotional satisfaction. Somehow we don't think that a person can be happy in the midst of effort and generosity, in the battle against selfishness, or in self-giving.
All of this, instead of sounding like something good that will make us better people as we begin to resemble God a bit more (the one who is "Love" or "He who loves"), begins to scare us. So we start to close off our heart, which resists self-giving and opts not to take on the risk of suffering for the beloved.
Fear goes hand-in-hand with a lack of hope: we have fallen in love with a person we would like to love "all the days of my life," but we know ourselves and we know that desire is one thing and reality is another. And we can think: "I won't be able to do it. It's very hard, I can't commit myself to loving you every day — what if I can't do it?" In a certain sense, we make ourselves the measure of what is possible or impossible: if I think I'm not going to be able to do it, then I can't. And if I'm afraid that this relationship might not last, then it probably won't. That's how fear, along with selfishness, hardens our heart and makes us incapable of opening ourselves to the hope that love can do all things.
All of this leads us to do things according to what we think we can handle, and that's why we start to see indissoluble marriage not as something good, but as something dangerous, difficult, impossible … like a complication. Am I going to have to do this for my entire life?
In the Gospel, Jesus reminds us that hardness of heart prevents us from accepting God's plans as a blessing, and he reminds us that it's good to have a childlike heart. He wants us to have a heart that trusts that the One who loves us is always going to be there, so we don't have to be afraid to love and be loved. We don't have to calculate whether those who love us are "good enough" but just love them as they are.
So also in marriage: if we dare to trust that this love is worthwhile, we will discover that it is better for it to last all the days of our life.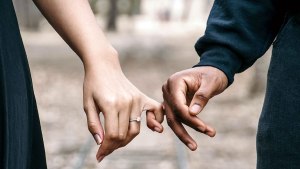 Read more:
How happy marriages got that way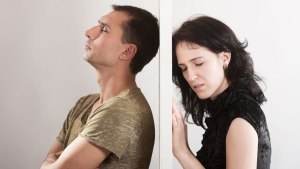 Read more:
The ultimate marriage advice