Take good advantage of this stage to see whether your relationship is meant to be for a lifetime.
We all want true love, but falling in love doesn't guarantee anything. Couples need to spend time getting to know each other to see whether they can really build a life together. That's the purpose of dating.
People who are in love set out on the adventure of getting to know each other, and even if dating doesn't lead to a perfect knowledge of the other person, it can still give us enough insight to know whether we can really share a whole life with them.
Here are 4 key aspects that you should learn about the person you're thinking of marrying:
1. Identify their values
If there is communication, dialogue, and interaction, you can get to know their personality fairly well. It's common to idealize the other person or to project our own expectations or desires onto them. Careful! When dating, it's critical to look for the truth.
What does this person really hold dear, and what are the values that guide their behavior? Do those values align with mine, at least in the most important areas? Does what I feel for them correspond to that person's values? Is what I admire about them real? Do I know their defects, and do I love them in spite of it all?
It would be a mistake to put the focus on seeing whether we have feelings for the person and not on knowing whether the person actually has the right values to inspire those feelings.
2. Get to know daily life with that person
Getting to know each other requires interpersonal dealings in the ordinary routines of life. This is also a way of getting to know if the person you're falling in love with is the person you want to share my whole life with, and if you want my kids to act like them.
When we fall in love, we typically want to spend as much time as possible with that person. If we want the relationship to be stable, lasting long-term, and secure so we can make plans together for a lifetime, that desire has to outlast the intense emotions of those first months together.
If you are not willing to live a lifetime with some aspects of the other person — as they are now, not as you imagine they might become if you "change" them — it's best not to continue the relationship. Dating is a period for trying out the relationship, so if it's not meant to be, interrupting it is not a failure, no matter how painful it may be.
3. Get to know the differences between you
You have to be very realistic when it comes to seeing differences between you and your potential spouse to evaluate whether you can really build a life with them. Please don't fantasize about the possibility that the other person can change — or that you can change them.
Getting to know the other's strengths and weaknesses is a key step to moving forward. The more clarity you have, the more authenticity your relationship will have.
Looking at someone with authentic love not only opens us to knowing the other but it also gives us self-knowledge. The other person helps us to grow and improve as a person.
Through the inevitable little disagreements, arguments, and fights, we are capable of acquiring mutual knowledge, of perfecting ourselves, and of getting to know the other person's way of being.
This brings us to think of the other's good and not just your own well-being. Living with generosity and without selfishness is key to giving the other the best of yourself.
4. Get to know the heart
Seeing someone with authentic love allows us to see not only what the person is with his imperfections, defects, and limitations, but also the person's potential.
When we get to know the other one's deepest mission and dreams, we become protagonists of a plan of love in which we are an essential part, helping each other to grow and develop. It's not a matter of changing that person or of imposing our vision of what they could become, but of working with them, helping them achieve their goals and dreams, as they will do for us as well.
True love doesn't clip wings. It is always fruitful.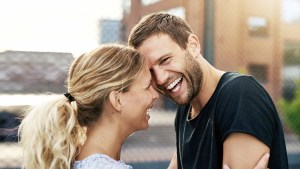 Read more:
How to tell (long before you walk down the aisle) if your love will last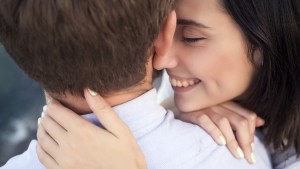 Read more:
How will you know when you've found the "love of your life"?