Twice widowed, the centenarian bride is still open to love.
When Norah Yates met her sweetheart at a dance, she was already in her early 70s, but that didn't deter her from her relationship with Malcolm. Now, after being together for 30 years, Norah, 100, and Malcolm, 74, have tied the knot.
Twice widowed, Mrs. Yates says, "I only feel about 20." She was wheeled down the aisle to Abba's "Dancing Queen" before 30 friends and family. She says she doesn't regret waiting 30 years to tie the knot with Malcolm. "I'd wait longer than that," she told BBC.
She has grieved two husbands already, but the magic of weddings hasn't faded for her. She said, "To be a bride? Oh, it's beautiful. Oh to be a bride … it's absolutely wonderful."
Mrs. Yates gushed over her new husband. "There's nothing he wouldn't do for me. I couldn't do without Malcolm. He's special — very special."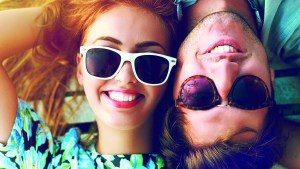 Read more:
The 1 quality you should make sure you have in a marriage partner