The new movie 'First Man' starring Ryan Gosling as the famous moon walker is a movie about faith, even though it lacks spiritual content.
Director Damien Chazelle's First Man, a fantastic drama likely in the running for some Oscars, isn't particularly religious, and that's fine: The titular "first man" wasn't particularly religious, either — at least not as far as we know.
Astronaut Neil Armstrong (played by Ryan Gosling in the film) was an intensely private person. Though raised in a religious home, Armstrong called himself a "deist" (or, at least he did on a 1950s application to be a Boy Scout leader). He looked on respectfully when fellow astronaut Buzz Aldrin performed a communion ceremony just before the two set foot on the moon. And while some conservative Christians and Muslims have tried to usher Armstrong into their respective folds, the truth of the astronaut's faith remains elusive.
But the movie does make some allusions to the transcendent experience of space flight, and it sometimes points, however obliquely, to a divine Creator. After Armstrong returns from a successful moon landing and spends time in quarantine (just in case he caught a space virus), we see a pamphlet featuring a picture of the earth from space. "In the beginning, God …" the front of the pamphlet reads.
The views we see in First Man of the earth from space — and the moon, too, for that matter — are indeed stirring. For those inclined to believe in God, your mind can't help but turn to just how marvelous His creation is. I've argued that First Man, despite its lack of spiritual content, is a story about faith. And even if Armstrong didn't wax religious, many other astronauts did. Here's a sampling.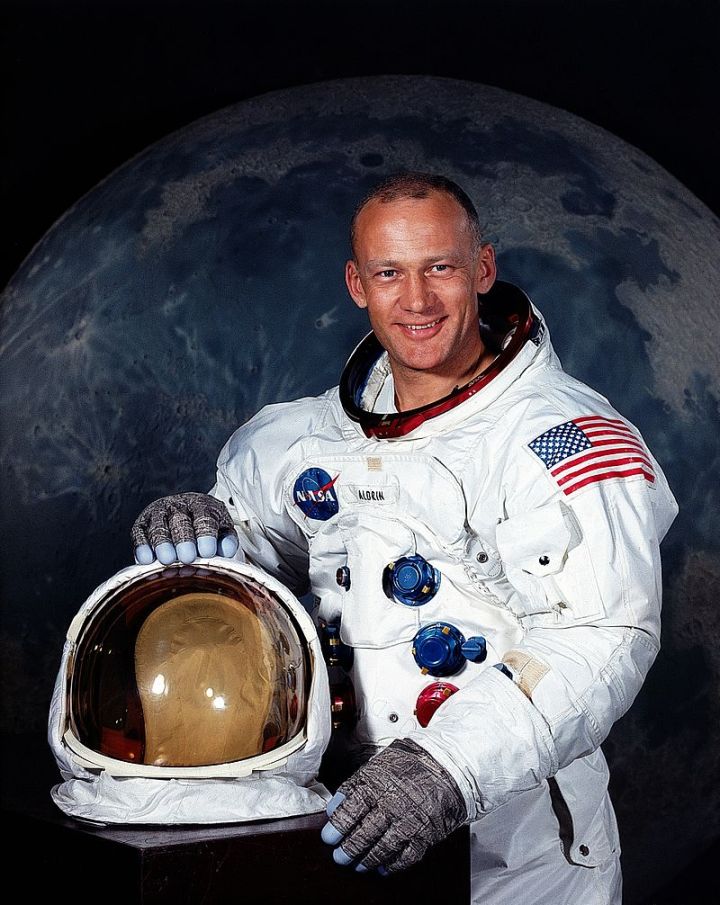 Launch the slideshow