Using the right words and incentives is sometimes all it takes.
Kids need to learn to work hard at whatever they do. They need to discover the rewards of their efforts, so they will savor challenges and appreciate the value of perseverance. Unfortunately, many parents find that their children avoid effort and complain about anything and everything they're asked to do. To stop the complaining, we have to incentivize their efforts. But how?
It's actually fairly simple. If we provide children with an incentive by rewarding their efforts, motivation won't be an issue. This incentive doesn't have to be something material; praise and kindness are more than enough to encourage good behavior.
It doesn't matter how old our children are; they always need praise and encouragement to feel good about themselves, so their self-esteem and confidence can grow. By combining healthy rewards with a proper framing of what we expect from them, we can make our (and their) daily lives easier and more fruitful.
Here are some practical ideas:
Praise good behavior. When we praise children's behavior and tell them what they did right, they know exactly what is expected of them, and they will feel good about themselves. It's important to praise descriptively — that is to say, make clear exactly what is good about what they did. For example, "I really like the way you picked up your toys when you finished playing." This way, we will increase their self-esteem and they will know what the right kind of behavior is.
Give them the time they need. Children need time to solve problems. Don't expect them to do things faster than what they can, just because you're in a rush.
Help them at the beginning. Nobody is born knowing how to do things, and children need guidance in order to learn without feeling too frustrated or inept. When children are carrying out a task, we need to help them at the start, so they will know what to do and how to do it. Then, little by little, we can stop helping so they can realize that they are able to do things on their own.
Try suggesting rather than ordering. The way we ask is important. If we frame at least some things as a suggestion, there's a good chance it will encourage kids to make an effort; when we only command, they're more likely to resist and rebel. It's also good to offer options sometimes, so that our children will feel challenged to pick the harder option. For example, we can tell a child something along these lines: "Do you need help doing your chores, or can you do them on your own?" This will likely get a better response than if you say, "Stop playing and get to work."
Have reasonable expectations. Children innately want to please their parents, but we have to be patient and have reasonable expectations that reflect our kids' real abilities, and maybe a bit more, but not too much. For children to feel motivated and to work hard, their goals must be achievable.
Raising kids and teaching them to be responsible, hard-working individuals is never easy, but by taking steps like these, we can help them along the way.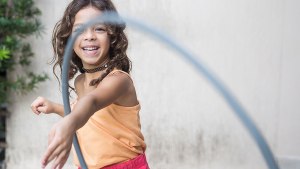 Read more:
Want happy and well-educated children? Try this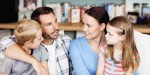 Read more:
Teach your children not to interrupt using this gentle method